A scratch or chip in your car's paint can be quite the eyesore no matter how little it is. If you're sick of seeing that scratch on your door, bumper, or anywhere else on your car, bring it to our Toyota Collision Center for auto body repair in Charlotte! We can make your car look flawless again with anything from a car buffing to a full car paint job!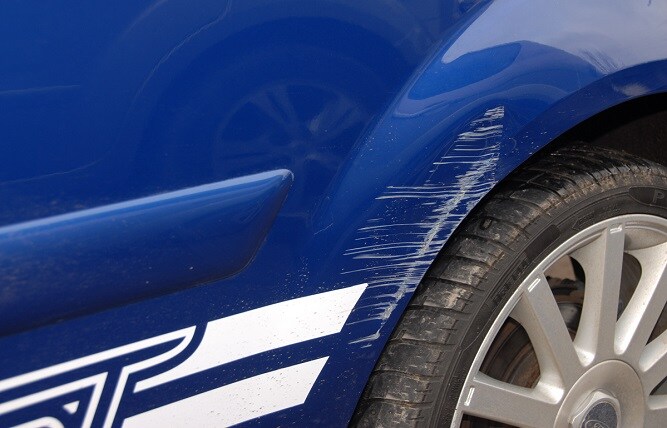 Why should you get professional auto body repair?


Although it may seem like a good idea to fix a scratch or chip on your car on your own, we advise you seek the help of our Charlotte auto repair professionals. Why? 


The auto body repair your car needs depends on the type of damage it has. Surface scratches can be easily buffed out, while deep scratches need more attention. If you don't treat the scratch or chip with the right auto body repair in Charlotte, it can end up becoming a bigger issue (for example, rust can form)!
We have trained professionals and a state-of-the-art auto repair shop in Charlotte. This means we're equipped to take care of any auto body repair your vehicle needs and you can expect high quality! Although a paint repair kit is cheap, you won't be able to achieve the same professional quality that we can give you.
We have a paint shop right on sight and a car paint job in Charlotte are covered with a lifetime warranty! If you need a car paint job to cover up scratches or chips on your car, you can have some peace of mind knowing that it comes with a warranty. Plus, we have the capabilities to match any paint color (no matter the make or model) to blend your car seamlessly!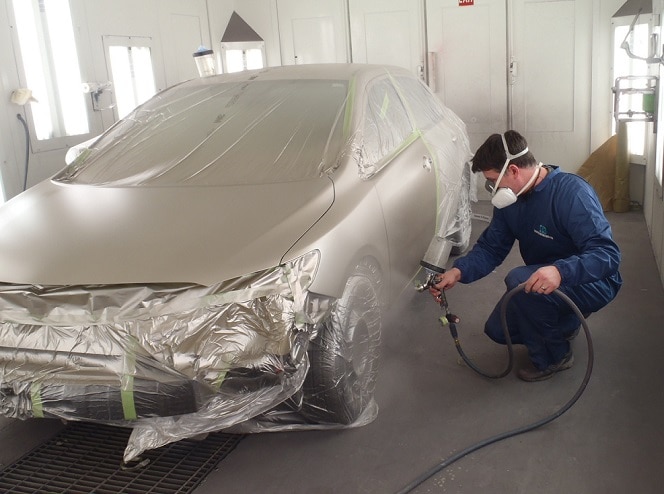 Let our Charlotte auto body shop take care of paint scratches


Scratches and chips in your car's paint can seem like a quick and easy fix; however, there's a lot that goes into Charlotte auto body repair. You can count on our auto repair technicians to fix your car the right way without cutting any corners. 


Surface scratches: Like we said, we can easily remove surface scratches with professional equipment. We'll do basic auto repair by buffing out the scratch. Don't try to do this yourself, as you can end up ruining your paint job and leaving buffer marks. 

Deep scratches: If a scratch is deeper than just the surface, it requires more extensive auto body repair in Charlotte. This may include grinding away the paint, applying filler, and re-painting the area. We may even have to repaint the entire panel the scratch is on for consistency. 

Serious cracking or chipping: If you notice your car's paint starting to chip or crack excessively, it may need a full paint job. Our Toyota Collision Center can take care of this Charlotte auto body repair by stripping it down completely to the metal and giving it a full car paint job. With this auto body repair, we can make your car look like-new again! 

Visit our auto body repair shop in Charlotte today at 13429 Statesville Rd. to see what we can do for you! You can also schedule an appointment by calling (888) 732-5310. We look forward to hearing from you!