When will my car be ready for pick up at Toyota of N Charlotte's Collision Center?

When you get into an accident, getting your car back to its original condition can be chaotic and frustrating. Dealing with insurance companies and other people's insurance companies can be a stressful process. However, at
Toyota body shop in Charlotte
we try and take as much stress off of you as we possibly can! We have awesome staff to keep you informed of every step we take to start repairing your car.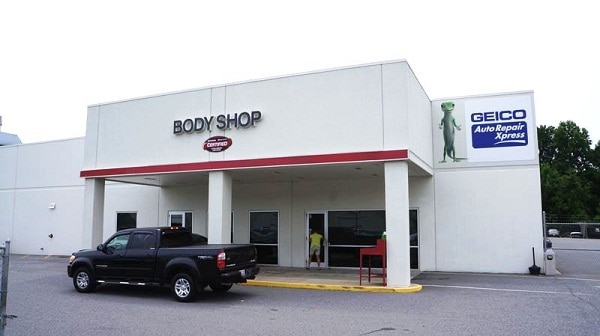 With that being said, auto body repair in Charlotte on any type of car can be a time-consuming process. However, at N Charlotte Toyota we have a system in place to be sure we maximize everyone's time. We know you need your car and we can't wait to return it to you in mint condition. The process is outlined on this page so you will know exactly how we operate at our N Charlotte auto body repair shop.

What happens to my car when it gets repaired at N Charlotte Toyota?

Before any of our Toyota certified technicians at our repair shop in Charlotte can get working on your car, we have to go through the estimation process. While your insurance provider will have given you an estimate, we will need to go through our own process. We inspect the damage and what repairs need to be made on you car. Then, your signature will be needed on the estimation before we can start repairs. We need your permission first before we start getting your car into like-new condition again!
There's also the possibility that once we start repairs, there will be more damage than we anticipated. When your car is starting to be taken apart, our repair staff may find hidden damage. At that point we will have to re-estimate and pause the repair process until we get your permission to continue.
The next step in our repair process is to order the parts we'll need to fix your car. Once all of the parts are located and picked up and at our Toyota Collision Center in Charlotte, we can schedule a time for you to drop your car off. If your car isn't drivable, then it will already be on our lot. If not, we will contact you to drop it off to start repairs.

To begin the repair, we first remove the outer panels of your car. This is an important step in the process, because some auto body shops won't do this. In order to be sure the damage is only cosmetic, we need to check beyond the panels. There is a chance we will find more damage. If we do, your insurance company will be contacted and so will you. Everything is highly documented so you don't need to worry about surprises - we're highly organized for this reason.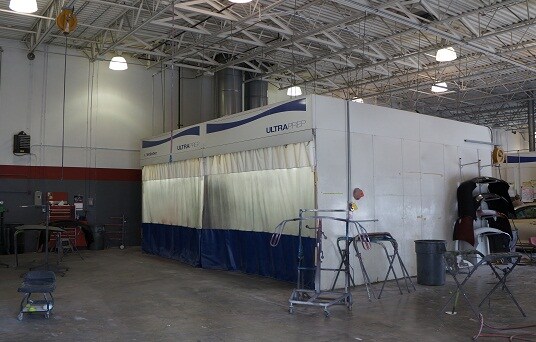 Every car is designed to manufacturers' specifications. At our Toyota Collision Center in Charlotte, we're sure to repair your car to specific standards set by whichever manufacturer built your car. Our goal is get your car back to factory standards as quickly and efficiently as possible.
When panels are being replaced back onto your car, we apply corrosion protection so that your repairs last for years to come. This insures no rust will form on your new car parts. We take pride in our work at our auto body shop in Charlotte and we want it to last!
The final touches are just some cosmetic touch-ups before the car gets sent for paint. The car will be primed, block-sanded and have a surface filter applied to protect against over-painting. Our technicians will whisk away your car, paint it, and then remove any outside contaminants like dust that may have settled during the repair work. Your car is always chemically cleaned before given back to you - we always give your car back in tip-top shape.
Once it's deemed clean, outside attachments will be put back on. Things like mirrors and door handles all get reattached by the technicians. Even big things like re-aligning your wheels will be performed during this step at our
car repair shop in Charlotte
.
Our technicians will test drive your car to make sure everything is working properly ? inside and out. Our job is not done until your car looks great and is back up to its normal driving performance. If it needs any last finishing touches, we will do it before its back in your care.
When your vehicle requires body repair after a collision or other accident, you can schedule your appointment by filling out our online appointment form, or give our Toyota Certified Collision Center a call at 704-875-9199. You can also stop in and visit us at 13429 Statesville Road, and experience the Toyota of North Charlotte difference today!