Do you have a four-legged furry friend that you love to take with you everywhere? Bringing your pet with you is fun and you get to spend more time with man's best friend - but is your car suffering from this quality time? If you drive a leased car or you like to keep your car in good condition, you should make sure that you take steps to protect your interior from pets' nails, hair, and slobber! Luckily, our Charlotte Toyota Parts and Toyota Service Center have ways to help you take a drive with your furry family member AND protect your ride.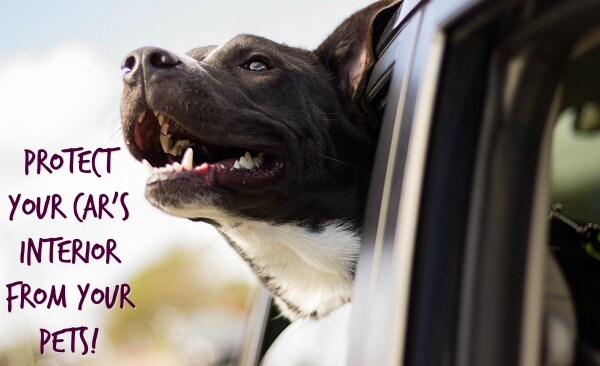 Our Charlotte Toyota Parts Center can protect your interior!
As a loving pet owner, it's well known that you should have your pets restrained and safe while driving in the car. This protects them and you in case of a collision. Once you load your pet safely inside your ride, you may not realize how they affect your interior until you get them out.

You notice hair and dander in the nooks and crannies, scratches on your leather seats, and personalized nose art on the windows. Of course, none of this changes how you feel about your beloved pet, but our Toyota Parts Center in Charlotte has ways you can keep your interior pristine while still making room for Fido!
If you shop at our Charlotte Toyota Parts Center, you'll find we have items that can protect your car's cabin like:
Seat covers - plastic or fabric seat covers protects your upholstery from shedding and nails. These covers are easy to remove and clean when your pets (or kids) get them dirty.
Pet barriers - does your furry friend constantly want to be in your lap? Keep them safe in the backseat with a barrier from our Toyota Parts Center that prevents them from climbing to the front.
Floor mats - muddy paws and slobbery mouths won't get to your floor with the help of rubber floor mats. These can be removed and cleaned easily.
Cargo net - keep your car organized and pet comfortable by moving your cargo to the rear. However, a cargo net from our Toyota Parts Center will keep your belongings easily accessible.
All of these items prevent your pets' messes from spreading in your car! However, if they've already made a mess - our Charlotte Toyota Parts Department has a solution for that too!
Our Charlotte Toyota Parts Center has dozens of car cleaning and detailing supplies. If you're looking up to spruce up the interior of your ride after Fluffy's road trip, visit our Toyota Parts Center in Charlotte for portable vacuums, scrub brushes, interior cleaners, leather conditioners, air fresheners, and more!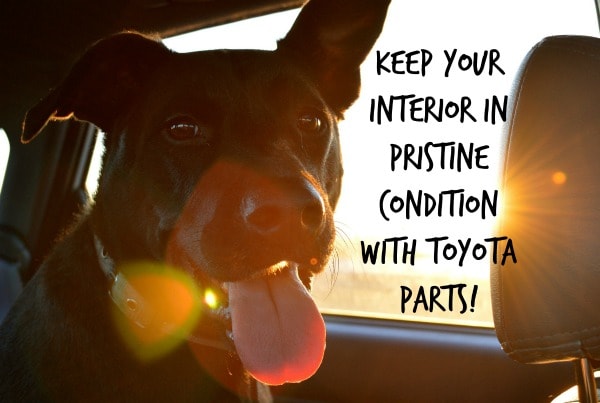 Toyota of N Charlotte keeps your car in tiptop shape!
Fortunately, if you don't have the time or desire to clean up your ride after your pets have left their mark, you can visit our Charlotte Toyota Service Center for professional car cleaning and detailing! Our car detailing experts can get your car looking like new; Spot may not even recognize your ride!
For more tips on how to protect your pets and your interior, give our Toyota Parts Center in Charlotte a call at (888) 378-1214!