It's obvious to us when one of our new Toyota in N Charlotte
, like the 2013 Toyota Avalon, stand out from its competitors, but we understand that you probably want some proof to back up this claim. When buying any vehicle, you always want to compare it to its competitors to find out which one is superior. This can be a long and tedious process, which is why Toyota of N Charlotte has done the research for you. We compared the N Charlotte Toyota Avalon
Limited with its competitor the Nissan Maxima SV FWD to give you a better understanding of why the Toyota Avalon is the right vehicle for you!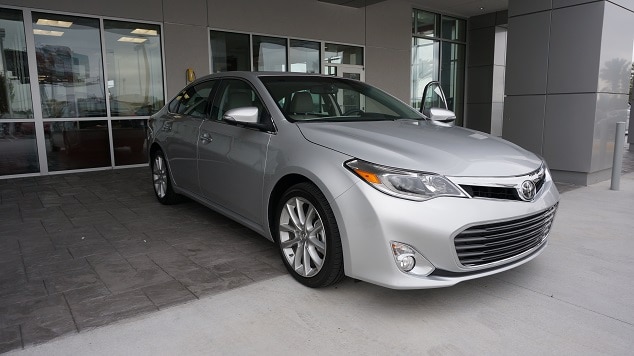 Advantages of the N Charlotte Toyota Avalon

When it comes to the Toyota Avalon Limited in N Charlotte, this new Toyota has got it all! When you compare it to the Nissan Maxima SV, you'll notice some important advantages it has. 
The Toyota Avalon will give you a smoother ride because of its longer wheelbase.

You'll also be more comfortable inside with its roomier interior.

The inside provides more head room to give it an airy feeling.

Your passengers will be pleased with more legroom in the rear.
It has more cargo room than its competitor, so you'll also be able to bring all of your gear along!
One of the most important advantages that the Toyota Avalon near Charlotte
has over the Nissan Maxima is that it gets better fuel-efficiency. You'll get about 21 city and 31 highway mpg, as compared only 19 city and 26 highway mpg you'll get with its competitor! This is a great advantage, considering the better the fuel-efficiency, the more money you'll save in the long run. To get even better efficiency, you can even get the Toyota Avalon Hybrid
in N Charlotte!
N Charlotte Toyota Avalon provides luxury and technology!

If you're looking for a vehicle with top-of-the-line luxury and all of the latest technology, you don't want to pass up this new Toyota near Charlotte! You'll always feel like you're riding in first class when you're in the Toyota Avalon because of its luxurious interior! The best thing about this vehicle is its available high-tech features which include:

Entune, which connects to your smartphone to keep you connected. This allows you to access some of your favorite apps, get updated information, surf the web using Bing and more!

Touchscreen audio, which lets you control your settings with the touch of your finger! You can find your Bluetooth setting, audio controls, navigation and more right in front of you on your touchscreen!
NavTraffic, which will give you directions to anywhere you need to go. This feature will also give you real-time traffic updates so you can always plan out your routes to save you time!
Multi-information Display, which displays all of the important information you need to know right in front of you while driving. This display includes fuel level, mpg, trip data, outside temperature and average speed!
eBin Storage, which is a handy area in your center console to store your smart phone while driving. This area is specially designed with a non-slip surface, two power outlets, an auxiliary audio jack and a USB port. The Toyota Avalon Limited even offers wireless charging for your smart phone right in its eBin Storage!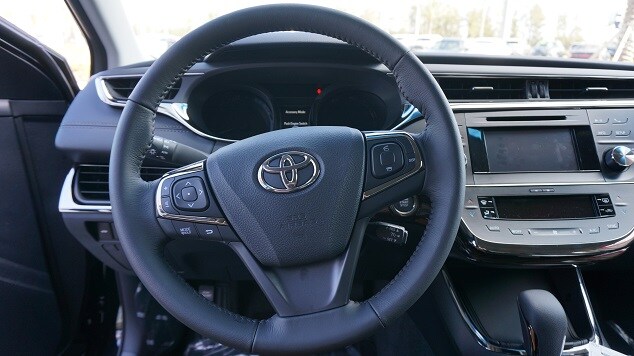 With all of these advantages and fantastic features, there are so many reasons to love the 2013 Toyota Avalon near Charlotte! Why not test drive it and experience it for yourself? Visit our Toyota dealership and take it for a spin! We're located off I-77 on Exit 23. Our Sales Specialists are ready to answer any questions you have.