2013 Toyota Camry in N Charlotte arrives in style!
At our N Charlotte Toyota dealership, there's one car that has been missing from our lot - the 2013 Toyota Camry! However, we have good news: the void on our lot is now being filled. The 2013 Toyota Camry has arrived and is ready for a test drive! It has new features and upgrades that make this new Toyota near Charlotte
the best-selling car in America for ten years!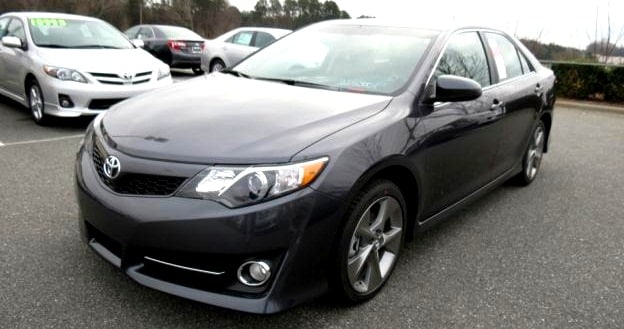 For the 2013 model year, the N Charlotte Toyota Camry
is now equipped new standard features for convenience and safety. Our customers love the Display Audio System, and it's now the standard audio system on the Toyota Camry L! With this system comes Bluetooth technology for wireless music streaming and hands-free phone calls. It doesn't which model you choose; the Toyota Camry is always a great investment. In fact, the Toyota Camry was also given a SmartChoice Retained Value Award by Intellichoice!

2013 Toyota Camry offers new safety features!
There are also new safety features added to each 2013 Toyota Camry near Charlotte
. There's a new turn signal, designed to stay on longer for higher visibility on the road. For example, when you're going to change lanes, you might click your turn signal only once. In the new Toyota Camry, if you click your turn signal once it will blink three times. This allows other cars to notice where you're moving on the road. It's also just more convenient for you! You won't be as likely to leave your turn signal on by accident. Additionally, the outer mirror switches are now illuminated. When switching drivers on long road trips, adjusting mirrors is a must. Now you'll be able to easily locate and find the switch in order to stay safe on the road.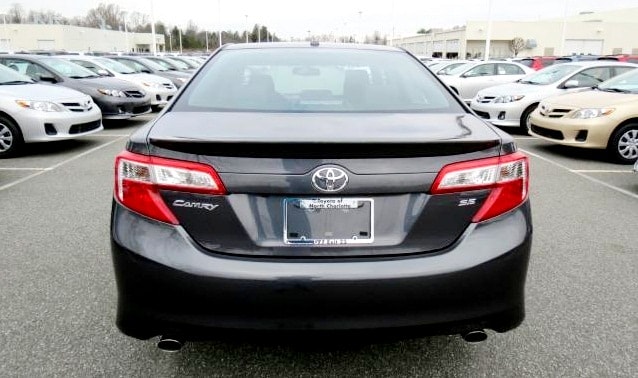 There's yet another safety feature available on the 2013 Toyota Camry SE and XLE trim levels. You may have heard of Rear Cross Traffic Alert technology before - but what is it? It helps protect you by beeping when a car comes into your blind spot or is near you when you're backing out of a parking space. The Blind Spot Monitor also comes with Rear Cross Traffic Alert. Both of these systems use sensory technology to detect other cars on the road. Toyota's goal is to eliminate the possibility of accidents, and these new technologies are just another step in the right direction
.
Safety isn't the only element highlighted in the 2013 Toyota Camry near Charlotte. Style is also a major component! The fabric color has been changed on the XLE model from ash to a lush ivory. The sporty Toyota Camry SE and sophisticated XLE are available with leather seating that will feature a new stitch pattern. There's even a new exterior paint color available - Champagne Mica.

We know these changes on the 2013 Toyota Camry near Charlotte will keep it at the top of the best-selling list for 2013! Don't forget the 2013 Toyota Camry is also available in a hybrid model! You can check out each model that the Toyota Camry has to offer at Toyota of N Charlotte! Stop by our dealership for a test drive! We are located off of I-77, in Huntersville. We are looking forward to serving you!