Toyota of N Charlotte welcomes the 2013 Toyota Highlander to NC!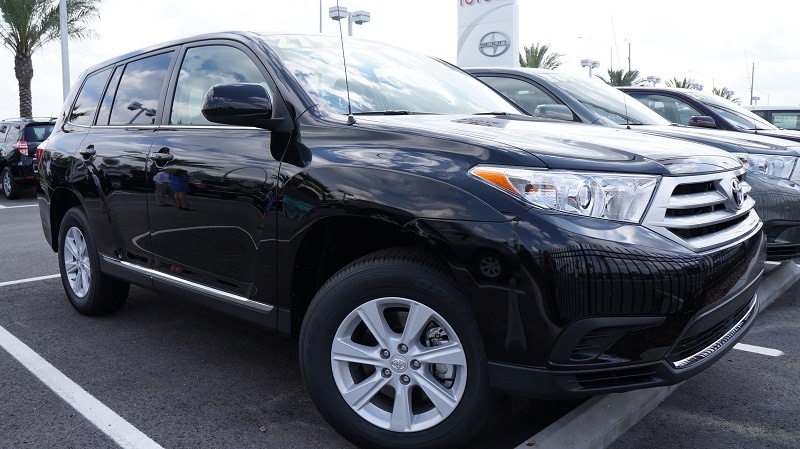 The family-friendly 2013 Toyota Highlander in N Charlotte
has some amazing upgrades for the new 2013 model year. There's even a new model added to the lineup. While the Toyota Highlander near Charlotte has always had plenty to offer, Toyota has managed to make it an even more desirable family vehicle. Families are always in need of more options, because not every family is the same. Each N Charlotte Toyota driver has a different idea of convenience and of luxury. Toyota has worked its magic by offering individualized features and plenty of options in the new N Charlotte Toyota Highlander.


New 2013 Toyota Highlander in N Charlotte makes its debut!
An all-new Toyota Highlander model has been introduced for the 2013 model year. The new grade is simply called the 2013 Toyota Highlander - it's pretty much the base model. But don't think that Toyota would ever put out a basic car. This N Charlotte Toyota Highlander is anything but!. Standard Display Audio is not something you see very often, but the 2013 Toyota Highlander
in N Charlotte has it! Also, if you choose to buy a V6 model, the Tow Prep Package comes standard. In previous models, you'd have to purchase that separately, but not anymore! It's a great little detail that you don't need to worry about. Tow whatever you want because your N Charlotte Toyota Highlander is prepared.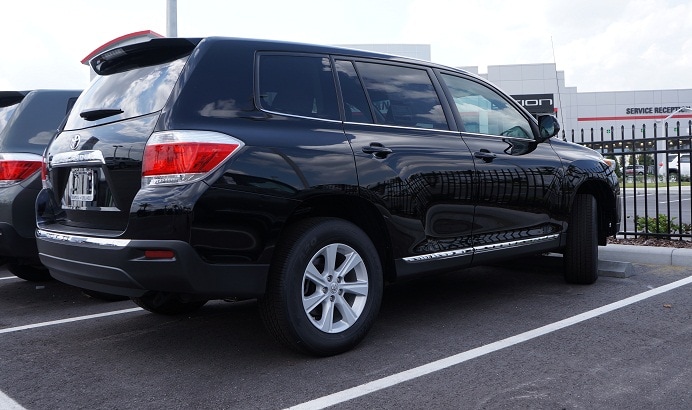 Another new model for 2013 is the Toyota Highlander Plus. This N Charlotte Toyota Highlander definitely steps it up a notch. It comes with the standard Display Audio system, but also comes packed with technological features. A convenient backup camera is included, and so are metallic accents throughout the car. The standard fog lamps give it sporty look and are great for driving in less than perfect weather. Adding to the sport touches are the black roof rails - use them for whatever additional cargo you need to transport.
There are two other models to choose from at our N Charlotte Toyota dealership, and those include the SE and the Limited trim levels. The 2013 Toyota Highlander SE adds in the Display Audio with Navigation and Entune services. The technology Entune offers is top of the line; it houses a bunch of different apps to make your life on the road easy. Find nearby restaurants and make reservations through the OpenTable app, right from your N Charlotte Toyota Highlander! Dinner just got easier.
The most luxurious N Charlotte Toyota Highlander is the Limited. This model comes with it all! Not only do you get the Display Audio and Navigation with Entune combination, you can listen to your system through state-of-the-art JBL Synthesis speakers. There is also the option to add in the rear entertainment system for your kids. It's definitely something to consider if you do a lot of driving in North Carolina!
If you're looking for a family-friendly new Toyota in N Charlotte, we know we have one for you on our lot. Come to Toyota of N Charlotte today to explore your options. We have new Toyota specials near Charlotte
, designed to save our customers money wherever we can! We are located off of I-77 in Huntersville. Come and test drive an N Charlotte Toyota Highlander today!