The youngest member of the Toyota Prius family has arrived in N Charlotte! The 2013 Toyota Prius c
is the newest addition to the hybrid lineup. It's in its second year of production and we couldn't be more excited for the latest model. This new Toyota has so many different things to offer NC drivers. From the excellent fuel economy to the latest technology, the N Charlotte Toyota Prius c has something for everyone.
N Charlotte Toyota Prius c has four options to choose from!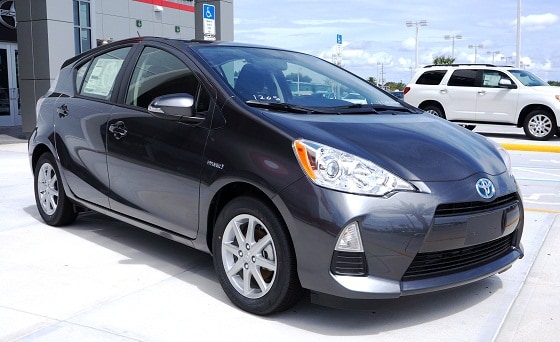 In order to show you all of the options the 2013 Toyota Prius c provides, we will explore it by trim level. This way you can see exactly what each model offers and you'll be able to make an informed purchase! Toyota has made it easy on us and the models are numbered: One, Two, Three and Four. First, let's see what these models all have in common.


Fuel economy. No matter which model you choose, you'll find your N Charlotte Toyota Prius c

will achieve 53 mpg in the city and 46 mpg on the highway. It's the most fuel efficient Prius on the market!

ECO/EV driving indicators. Help control your fuel efficiency by choosing either EV or ECO. If you're driving at lower speeds, choosing EV mode will run your hybrid on electric power only.

Safety. Each 2013 Toyota Prius c is equipped with the Star Safety System ? never be concerned about emergency performance! You have six different technologies working together to keep you safe.

Now that we have the similarities covered, let's explore the differences!

Toyota Prius c One


This new Toyota in N Charlotte

features automatic climate control, keeping all of your passengers cool.

There's also an informational display that you can customize. If you want to keep an eye on your fuel economy, you can have it at your disposal. Our sales specialists can help you program the information you want to see on your display!

LED taillights are more eco-friendly and give your hatchback a sporty look.
Pick a new Toyota in N Charlotte that fits your lifestyle!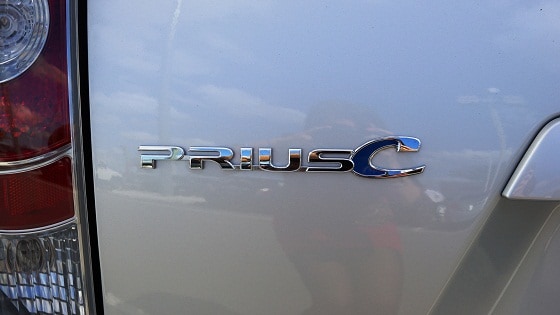 Toyota Prius c Two
Add-in an additional two speakers to bring the total to six.

The steering wheel allows you to control your Bluetooth settings and volume of your favorite music with convenient controls.

The Remote Keyless Entry system also allows you to easily unlock doors with your key fob!

Toyota Prius c Three
This model takes technology up a notch. You'll find the Display Audio System with Navigation and Entune. Find directions to your destination and make dinner reservations. This technology is one-of-a-kind!

You'll also have the Smart Key System. This means you can start your engine with the push of a button - no need for a key in this new Toyota in N Charlotte!
Toyota Prius c Four
This is the best of the best! The front seats are trimmed in SofTex and are heated. No more chilly seats on cold mornings!

You'll also have Touch Tracer Display - when you put your hands on the steering wheel to change the radio volume, the display will pop up and highlight where your hands are. You won't need to worry about taking your eyes off of the road.

The exterior also gets an extra pop with 15-inch alloy wheels that feature an 8-spoke design.

Which 2013 Toyota Prius c in N Charlotte is your favorite? Will a test drive help your decision? We think it will! Visit Toyota of N Charlotte today! You can take a look at each model in person and decide which best suits your needs. We are located off of I-77 in Huntersville - we look forward to seeing you soon!