People typically associate car shopping with stress. Our N Charlotte Toyota dealership intends to change that thought. We want to make finding the perfect car less overwhelming. One of the first steps is deciding what car you want. The best way is to compare cars to determine which is better for you, but that can be overwhelming enough. To help you, Toyota of N Charlotte is comparing them for you! We want to help you by comparing the 2016 Toyota Camry XSE to the 2016 Honda Accord EX-L.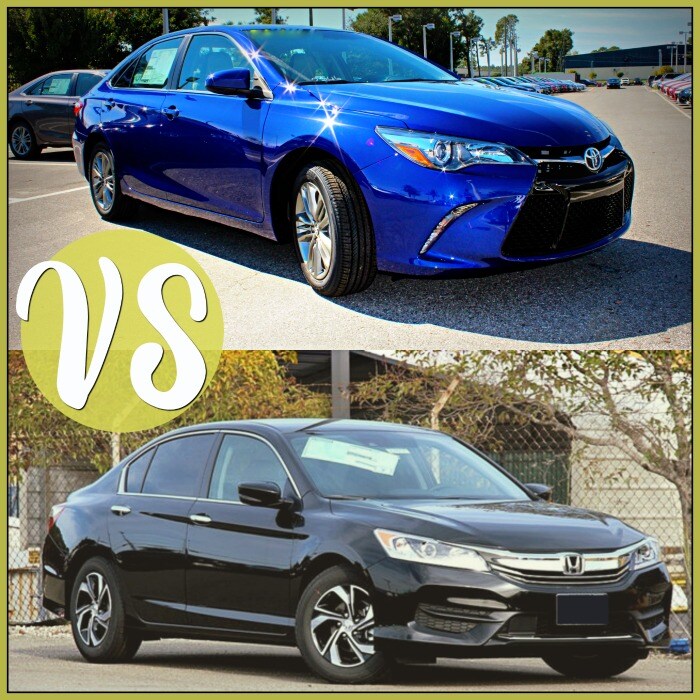 Toyota Camry battles it out with the Honda Accord!
You know you want a spacious four-door sedan; now you just have to choose which one. Let Toyota of N Charlotte point you in the right direction!
Price
Sitting in the same price range, the 2016 Toyota Camry XSE and 2016 Honda Accord EX-L are both affordable. The new Toyota Camry near Charlotte has a MSRP of $32,205, right above the Honda Accord for $31,580. Pay just a little more for a new Toyota and you get a superior style that isn't offered in any Honda. This N Charlotte Toyota even has additional design elements like an aerodynamic body, rear spoiler, and eye-catching exterior paint colors.
Size
You don't need an SUV to have a spacious vehicle. The 2016 Toyota Camry is a mid-sized sedan with room for practicality and for comfort. In comparison with the Honda Accord, our N Charlotte Toyota has more headroom in the front and rear, as well as more overall interior volume. The Toyota Camry near Charlotte even has more leg room for those riding in the backseat. Both vehicles have roomy cargo space areas in the trunk, too.
Performance
Looking for a little more throttle power? Both cars have 3.5 liter V6 engines and share similarities in performance, too. The Honda Accord generates 278 horsepower and 252 lb.-ft. of torque, and the new Toyota Camry in N Charlotte is right behind it with 268 horsepower and 248 lb.-ft. of torque.
Both vehicles remain fuel-efficient. The Honda Accord gets 34 mpg on the highway and the Toyota Camry gets 31 mpg, but both vehicles get an impressive 21 mpg in the city. They both have an at least 15-gallon fuel tank, which means less frequent stops at the gas pump for you.
Safety
Driving has its occupational hazards, so it's important to drive a vehicle that can keep you safe and protect you from whatever may happen on the road. Fortunately, you can do just that in a new Toyota. The N Charlotte Toyota Camry and Honda Accord both have anti-theft protection, front airbags, and child safety door locks. However, the Toyota Camry comes out on top with additional features like front knee airbags and voice activated controls.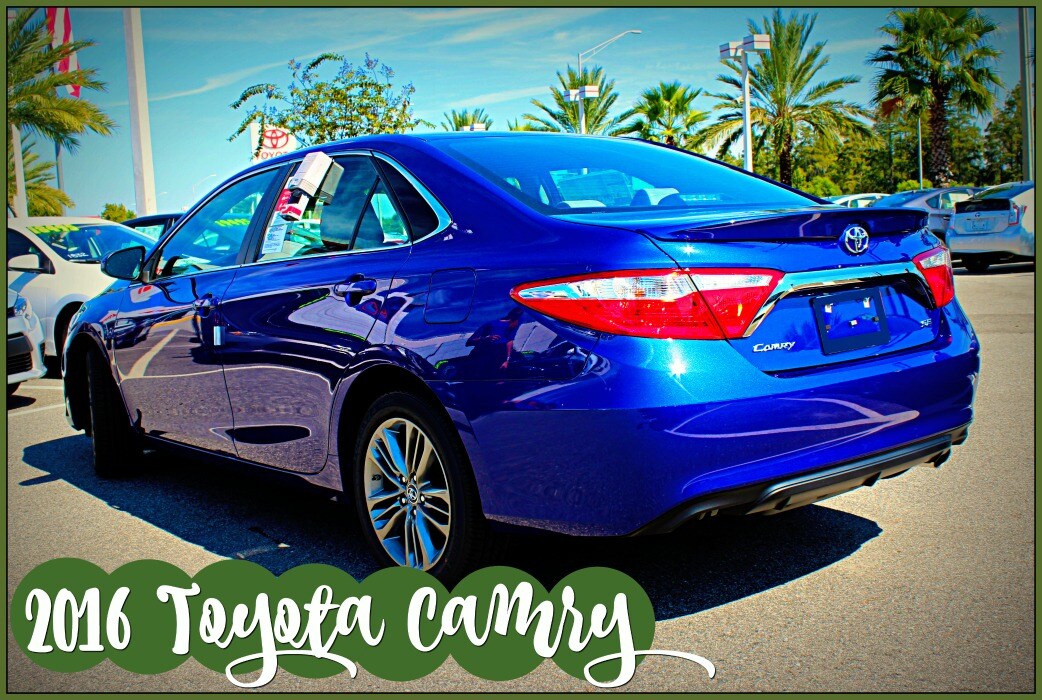 N Charlotte Toyota cars come out on top!
Are you ready to get into a new car? Test drive the best of the best at Toyota of N Charlotte. To get behind the wheel of the 2016 Toyota Camry, visit us at 13429 Statesville Road. To schedule an appointment, give us a call at (888) 883-3797.