Spacious, convenient, efficient, affordable - these are all things you look for when shopping around for a new car. You may be in the middle of shopping for a new ride and you're beginning to get a little overwhelmed. There are so many options, and after a while they all begin to look alike. At our new Toyota dealership near Charlotte, we know some new cars that really stand out.
We want to make the task of car shopping easier for you, so we're comparing two of the best options for you so you can narrow down your choices! A simple comparison will allow you to see which of the two vehicles comes out on top and which one you should be behind the wheel of! Toyota of N Charlotte is pitting the best-selling Toyota Camry against the Nissan Altima for the ultimate comparison.
See the 2016 Toyota Camry go head-to-head with the 2016 Nissan Altima!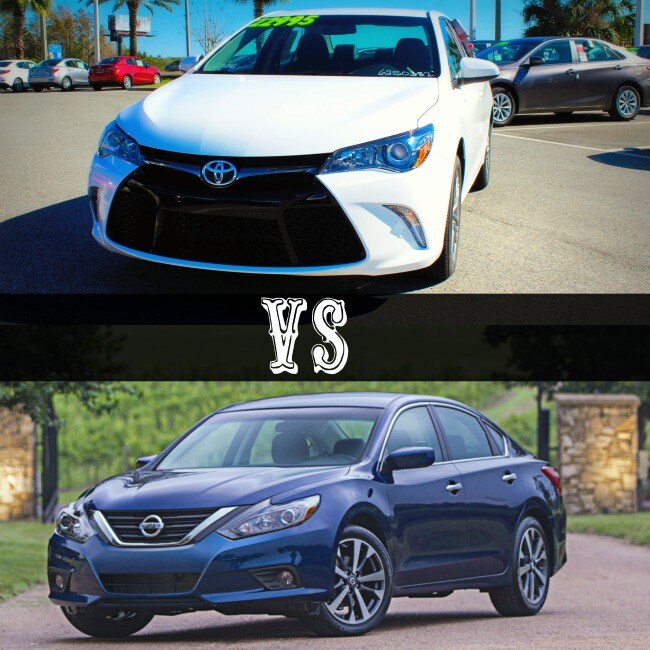 Both of these vehicles are four-door sedans and have similar specifications - but which is the better buy? Toyota of N Charlotte compared the 2016 Toyota Camry XSE to the 2016 Nissan Altima SL so you can find out how to get the best bang for your buck!
Price
First and foremost, we know you want to know how much they cost. Price is often the most important factor to consider when car shopping. If you're searching for affordable, then look no further than the N Charlotte Toyota Camry! This new Toyota has a less expensive starting MSRP of $32,205, compared to the Nissan Altima with a MSRP of $33,525!
Capability
Under the hood of both the Toyota Camry near Charlotte and the Nissan Altima are 3.5 liter V6 engines. The Nissan Altima makes 278 horsepower and 251 lb.-ft. of torque, but has the new N Charlotte Toyota Camry is right on its heels with 268 horsepower and 248 lb.-ft. of torque. The 2016 Toyota Camry near Charlotte has an impressive fuel economy of 21 mpg in the city and 31 mpg on the highway, just one off from the Nissan Altima with 22 mpg city and 32 mpg highway.
The 2016 Toyota Camry in N Charlotte has more room in the back for your passengers! Those in the rear seats have 38.9 inches of legroom, 54.5 inches of hip room, and 56.6 inches of shoulder room.
Safety
Inside a new N Charlotte Toyota Camry you'll shine on the streets. Not only because of the flashy design, but also because of the LED low/high beam and LED daytime running lights. You will have better visibility and drivers will be able to see you better in the 2016 Toyota Camry versus the Nissan Altima with halogen headlights. Additionally, the new Toyota Camry near Charlotte boasts extra protection that the Nissan Altima does not, like front knee airbags!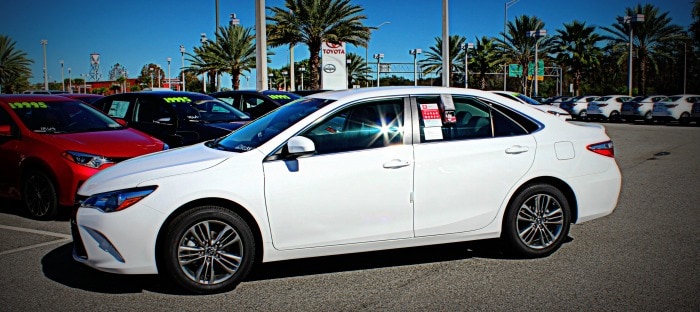 Take a spin in a N Charlotte Toyota today!
It doesn't take any convincing when the facts speak for themselves! To get your own 2016 Toyota Camry TODAY, visit Toyota of N Charlotte! Take a test drive and fall in love. We're located at 13429 Statesville Road, just off of I-77 at exit 23!