Buying a car is easier when there is no competition. Unfortunately, there are a lot of cars out there on the market that are very similar - but only one is worth your money. If you're trying to decide which new car to buy, our new Toyota dealership in N Charlotte is here to help.
When you're searching for a new four-door compact sedan, you're presented with a lot of options - how do you choose? It's easier to narrow down your options by comparing your choices and determining which is better! For example, our car shopping experts have compared the Toyota Corolla to the Nissan Sentra and determined that our N Charlotte Toyota should be your next car!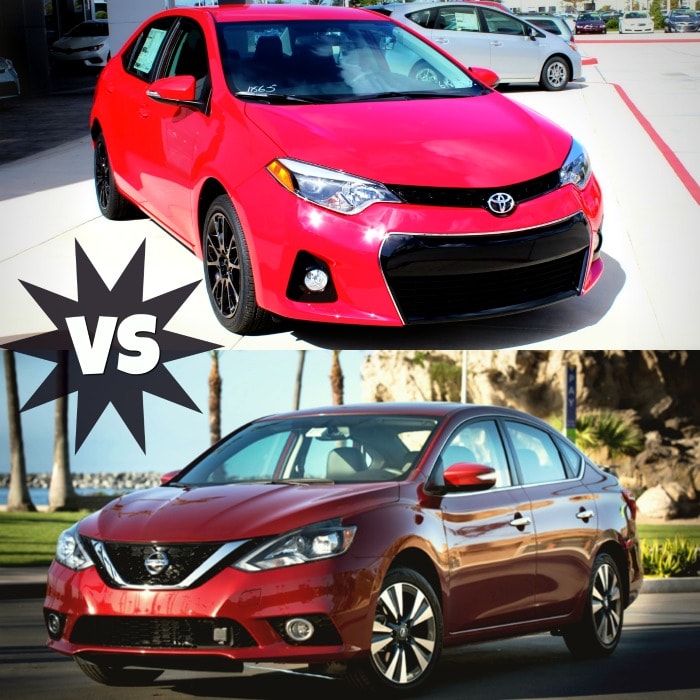 The Toyota Corolla trumps the Nissan Sentra!
Performance
Just because these vehicles are small, it doesn't mean they aren't capable of impressive performance. Under the hood of these cars are 1.8 liter four-cylinder engines. However, the 2016 Toyota Corolla near Charlotte makes 132 horsepower and 128 lb.-ft. of torque, more powerful than the Nissan Sentra with 130 horsepower and 128 lb.-ft. of torque. Both cars are extremely fuel-efficient, sharing a common combined fuel economy of 32 mpg.
Convenience
Life is a little easier inside the N Charlotte Toyota Corolla. This new Toyota is overflowing with convenience features. It and the Nissan Sentra both have technology like Bluetooth wireless connectivity, steering wheel-mounted controls, keyless entry, and MP3 player. It is just the new Toyota car near Charlotte that has additional technology and convenience features like a backup camera, optional satellite radio, automatic climate control, heated exterior mirror, and voice activated controls. The Toyota Corolla near Charlotte also has more speakers than the Nissan Sentra, so you can enjoy your favorite tunes even more.
Safety
Standard with every new Toyota is peace of mind. The 2016 Toyota Corolla near Charlotte comes with the Toyota Star Safety System, which has six integrated safety features designed to keep you safe on the road. In addition, the Toyota Corolla has other top-notch safety features that the Nissan Sentra lacks. These include hill start assist control, rear disc brakes, front knee airbags, and front fog lights.
The Toyota Corolla also came out on top in the NHTSA Front Crash Test Rating. Our N Charlotte Toyota got a five star rating for both the driver and passenger, while the Nissan Sentra only got four stars. Why skimp when it comes to your safety?
Price
Cost is an important factor when deciding which car to purchase, but so are the performance, technology, and safety specifications. Using a comparably equipped price, the 2016 Nissan Sentra S is $19,390, which is right below the 2016 Toyota Corolla S for $20,200.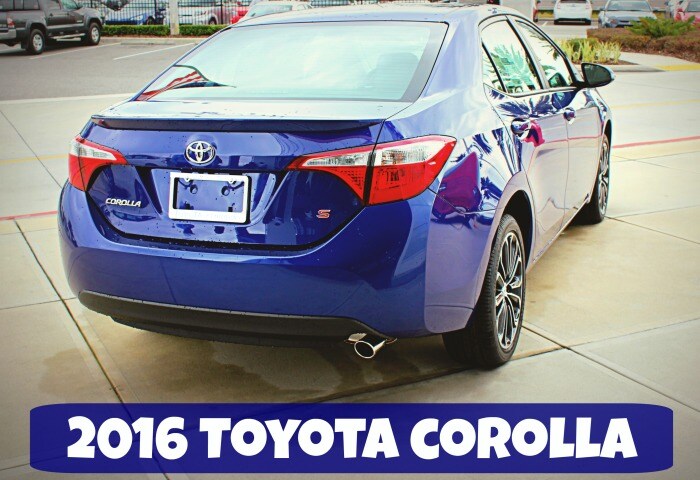 Boost your style in a N Charlotte Toyota!
Not only is the Toyota Corolla in N Charlotte superior in performance, technology and spaciousness - it also has a better look! It has variety of exciting exterior paint colors, leather steering wheel, 17-inch alloy wheels, and a rear spoiler. This car displays attitude wherever you take it.
Upgrade your ride today with a new Toyota Corolla near Charlotte! Visit our Toyota dealership today to take a test drive. We're located at 13429 Statesville Road, just off of I-77!