Does saving money and the planet sound like a win-win to you? Then you should be driving a hybrid car - but not just any hybrid. You deserve the best of the best, and that's the 2016 Toyota Prius near Charlotte. How do we know? Because we compared the new 2016 Toyota Prius Three to the 2016 Ford C-Max Hybrid SE, and the Toyota comes out on top.
The new Toyota Prius is number one!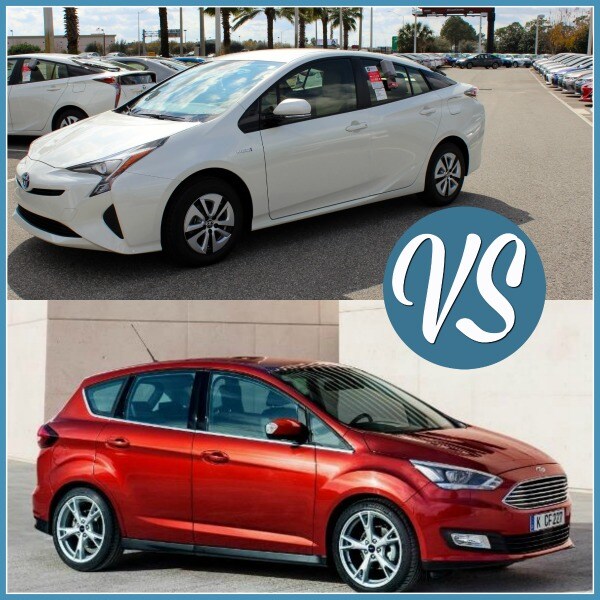 These two hybrid cars have a lot of commonalities when it comes to safety and technology, but the new Toyota Prius is better! What makes the N Charlotte Toyota Prius better than the Ford C-Max? Not only does it get significantly better fuel efficiency, but it also has more integrated convenience features and a better price!
Safety
You can have peace of mind when you're driving either one of these hybrid cars. Both the 2016 Toyota Prius in N Charlotte and Ford C-Max have standard safety features like anti-theft protection, ABS brakes, electronic traction control, and front airbags. Two features that the N Charlotte Toyota hybrid has but the Ford does not are active head restraints and hill start assist control. These two hybrids are safe for the environment and your family.
Technology
Cars have come a long way. They are now using advanced technology not just for the engine, but in the cabin as well. The Toyota Prius near Charlotte and Ford C-Max both have technology that makes your drive time easier, like:
Bluetooth wireless streaming and phone connectivity
Steering wheel-mounted audio controls
Auxiliary audio jacks and MP3 players
Power windows, power mirrors, and power door locks
The N Charlotte Toyota Prius has more than just those, though. Our new Toyota hybrid takes it up a notch with advanced convenience features like the smart key system, backup camera, navigational system, satellite radio, and power moonroof.
Performance
What's one of the best advantages about driving a hybrid car? The fuel economy of course; and that's why the new Toyota Prius will make you very happy. Our N Charlotte Toyota hybrid blows past the Ford C-Max when it comes to fuel efficiency. The Ford C-Max gets 42 mpg in the city and 37 mpg on the highway, while the 2016 Toyota Prius near Charlotte gets a more impressive 51 mpg in the city and 48 mpg on the highway. The new Ford C-Max may have a slightly bigger engine than our Toyota hybrid near Charlotte, but better fuel economy will help you save money!
Price
What's the icing on the cake? Even with all of these additional features and increased fuel economy the new Toyota hybrid is still cheaper than the Ford C-Max! When comparably equipped, the 2016 Toyota Prius Three has an MSRP of $26,600 and the 2016 Ford C-Max Hybrid SE is $28,130.
Go green with a N Charlotte Toyota hybrid!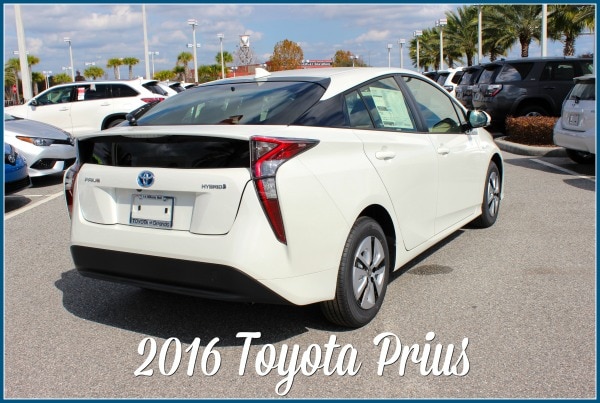 Get rid of your traditional gasoline engine car and switch to the 2016 Toyota Prius that produces fewer emissions and drastically reduces fuel consumption. You can get behind the wheel of a new Toyota hybrid near Charlotte and start helping the planet today! Come by our new Toyota dealership and take a test drive. Toyota of N Charlotte is located at 13429 Statesville Road, just off of I-77 at exit 23.