Can your sedan not keep up with your hectic schedule anymore? If you're shopping around for a SUV that can help you tackle your to-do list, you're in the right place. It can be overwhelming once you realize how many options are out there, but our new Toyota dealership near Charlotte is here to reassure you which choice to make. To do this, we're comparing our popular Toyota RAV4 to the Nissan Rogue.
The gloves are on - it's the Toyota RAV4 vs the Nissan Rogue!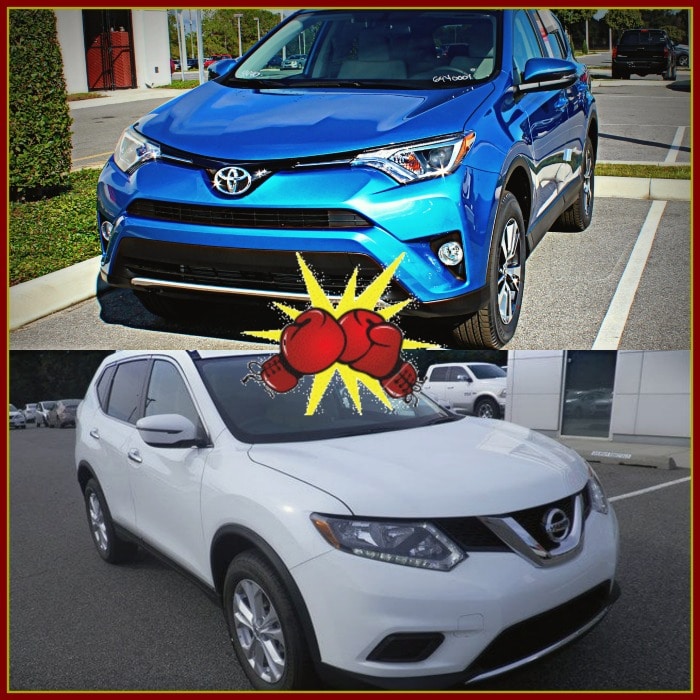 These two vehicles are similar, but only one is the best. We're comparing these two SUVs side by side to determine who the real winner is. For more accurate findings, our N Charlotte car shopping experts compared the 2016 Toyota RAV4 XLE to the 2016 Nissan Rogue SV. These SUVs share commonalities, but ultimately - only one will win your heart (and your money).
When comparing the N Charlotte Toyota RAV4 and the Nissan Rogue, our car shopping experts found that new Toyota RAV4 near Charlotte is the ultimate winner. Why? This is what they found:
Safety
Is your family the one keeping your schedule so busy? We know those who ride in your backseat are important and so is keeping them safe - that's why we want you to buy one of the safest vehicles on the market. Both SUVs have standard safety features like anti-theft protection, automatic headlights and front airbags, but only the Toyota RAV4 near Charlotte has the Toyota Star Safety System, front knee airbags, AND available front and rear parking sonar.
Performance
Just because you're driving a SUV doesn't mean you don't need power. Under the hood of the N Charlotte Toyota RAV4 and Nissan Rogue are 2.5 liter four-cylinder engines. However, the Toyota SUV near Charlotte is capable of 176 horsepower while the Nissan Rogue is only capable of 170 horsepower. The new Toyota SUV makes more horsepower than the Nissan Rogue AND has a larger towing capacity. The Nissan SUV tops out at towing capacity of 1,000 pounds but our N Charlotte Toyota SUV can handle 1,500 pounds! The 2016 Toyota RAV4 also has an impressive payload capacity of 900 pounds!
The two vehicles come very close in fuel economy. The Nissan Rogue gets 26 mpg in the city and 33 mpg on the highway, and the Toyota RAV4 near Charlotte is right behind it with 24 mpg in the city and 31 mpg on the highway. Our new Toyota SUV does have a larger gas tank, with room for 15.9 gallons of fuel.
Price
When you're shopping for a new car, it ultimately comes down to how much it's going to cost you. By using comparably equipped prices, the 2016 Toyota RAV4 XLE is $27,170 and the 2016 Nissan Rogue SV is more expensive with a price of $28,895.
Take a test drive in a N Charlotte Toyota today!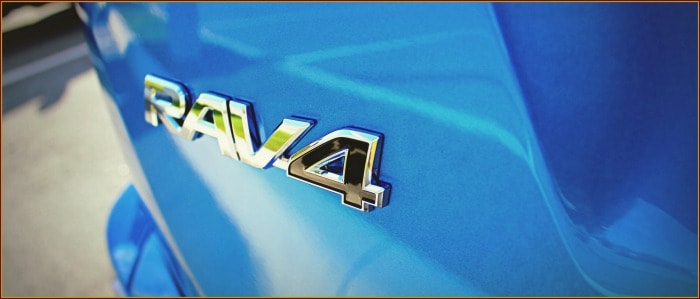 We don't make this stuff up! In a battle for the ultimate SUV, the 2016 Toyota RAV4 near Charlotte comes out on top. Not only are its specifications superior, but it also has flair and sophistication that is not easily replicated. The 2016 Toyota RAV4 was completely redesigned and is back with an all-new look like a bold front end, integrated fog lights, 17-inch SuperChrome alloy wheels.
If you're ready to step into a new Toyota SUV near Charlotte, come take a test drive! To schedule an appointment, give us a call at (888) 883-3797!