You have a big family and a busy schedule, and your sedan just isn't cutting it anymore. Instead of worrying about how many people can fit in your car and how you're going to accomplish everything on your to-do list, get a vehicle that can keep up. If this sounds all too familiar, our car shopping experts suggest you're in need of a minivan. A minivan is a spacious and versatile vehicle that can fit your family and get you where you need to go.
The only problem is how do you know which minivan you should buy? There are a variety of options out there, but we know you only want the best for your family. For this reason, our new Toyota dealership near Charlotte is comparing popular minivans on the market to help you find the best of the best! The experts at Toyota of N Charlotte are comparing the 2016 Toyota Sienna SE to the 2016 Honda Odyssey EX-L!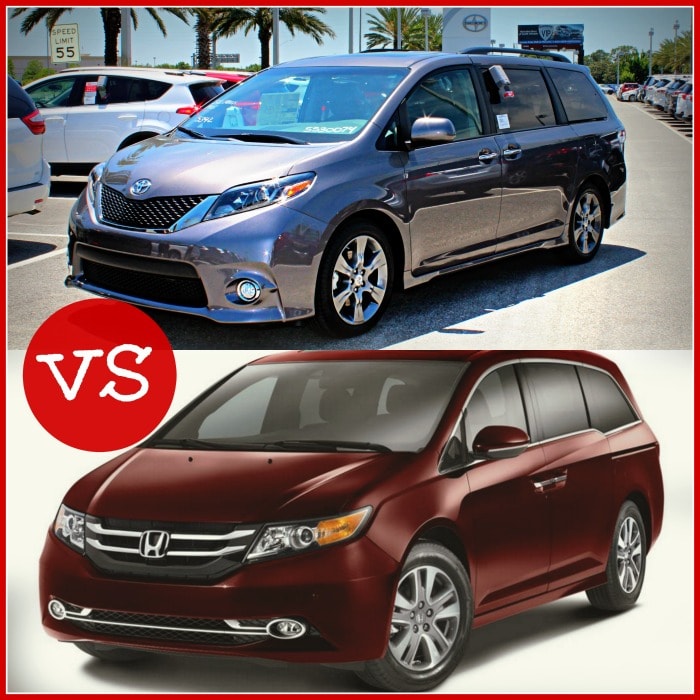 It's the Toyota Sienna against the Honda Odyssey!
These two vehicles are similar in a lot of ways, but only one is the best.
Strength
Under the hoods of the 2016 Toyota Sienna and Honda Odyssey are 3.5 liter V6 engines. The difference is that the N Charlotte Toyota minivan can make 266 horsepower and 245 lb.-ft. of torque while the Honda Odyssey only makes 248 horsepower and 250 lb.-ft. of torque. Both vehicles have a towing capacity of 3,500 pounds but only the N Charlotte Toyota Sienna has a payload capacity of 1,265 pounds.
Safety
Your family is the most important thing in your life and keeping them safe is something you take seriously. That's why we suggest driving your family around in the 2016 Toyota Sienna near Charlotte. The Toyota Sienna and Honda Odyssey share a lot of important safety features like child safety door locks, front disc brakes and a low tire pressure indicator. However, only the new Toyota minivan near Charlotte has front knee airbags, front fog lights, and the Toyota Star Safety System. You can keep your loved ones protected from the hazards of the road better with a new Toyota Sienna near Charlotte.
Style
Shake that soccer mom stereotype that is carried with driving a minivan when you're behind the wheel of the Toyota Sienna near Charlotte. The original Swagger Wagon is known for its stylish design and its not-your-average-minivan appearance. While both of these vehicles share a lot of similarities, only one has a superior style you can feel confident about.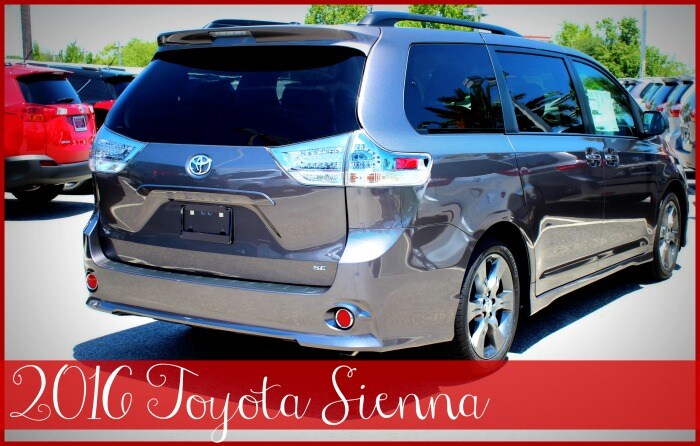 Get behind the wheel of a N Charlotte Toyota!
Savings
What's the best part about choosing the N Charlotte Toyota over the Honda? The amount of money you'll save! The 2016 Honda Odyssey EX-L has a starting MSRP of $36,675, while the 2016 Toyota Sienna SE has less expensive MSRP of just $35,900.
The savings don't stop there! The Toyota Sienna near Charlotte also has impressive fuel efficiency. It gets 18 mpg in the city and 25 mpg on the highway. Imagine making fewer stops at the gas pump throughout the week!
The facts speak for themselves, and so does the Toyota Sienna. If you want the best minivan for your family, put them in a new Toyota Sienna near Charlotte. To test drive a new Toyota, visit us! We're located at 13429 Statesville Road, just off of I-77!