Have you finally decided it's time to upgrade your car to a new vehicle that can not only accommodate your family but also your busy schedule? It sounds like you need a new minivan! Luckily, Toyota of North Charlotte has the perfect one for you. The 2016 Toyota Sienna near Charlotte is the ultimate minivan, beating out all of its competitors -including the Nissan Quest. Our new Toyota dealership near Charlotte compared these two vehicles and determined that the Toyota Sienna is the model minivan.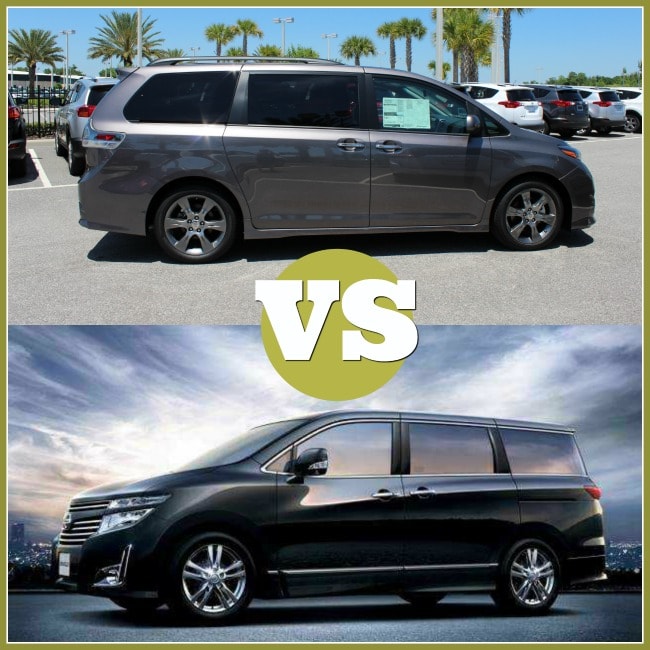 The Nissan Quest can't catch up with the Toyota Sienna!
In a race for the best minivan near Charlotte, the 2016 Toyota Sienna takes first place and the Nissan Quest is lagging behind. We know this because Toyota of N Charlotte closely compared the 2016 Toyota Sienna LE to the 2016 Nissan Quest SV, and this is what we found:
Prime Performance
Under the hood of each new minivan is a 3.5 liter V6 engine. Both vehicles can tow up to 3,500 pounds but the new Toyota Sienna generates more power than the Nissan Quest. Our new Toyota minivan near Charlotte makes up to 266 horsepower and 245 lb.-ft. of torque, while the Nissan minivan can only create 260 horsepower and 240 lb.-ft. of torque.
The two vehicles share similar fuel efficiency. You can save money at the gas pump with either! The Nissan Quest gets 20 mpg in the city and 27 mpg on the highway, which is similar to the Toyota minivan that gets 18 mpg in the city and 25 mpg on the highway.
Superior Size
Do you have a big family? If you're always in need of more seating for your kids and your kids' friends, and all of their stuff, you need the 2016 Toyota Sienna near Charlotte! Our spacious new Toyota minivan can seat up to eight people and has 39.1 cubic feet of cargo space. You won't have near enough room in the Nissan Quest, because it can only seat up to seven and has just 25.7 cubic feet of cargo space.
First-rate Features
The Toyota Sienna in N Charlotte is packed with way more features than the Nissan Quest, both convenience and safety. What can you find in our N Charlotte Toyota minivan that you won't in the Nissan Quest? A compass, driver multi-adjustable power seat, universal garage door opener, heated exterior mirror, rear split folding bench seat, voice activated controls, automatic headlights, and front knee airbags!
Paramount Price
These two vehicles are affordable and come with a reasonable price, but the Toyota Sienna is even more affordable! When comparably equipped, the 2016 Nissan Quest SV has an MSRP of $32,940 and the 2016 Toyota Sienna SE starts at $32,330!
Shake up the status quo with this N Charlotte Toyota minivan!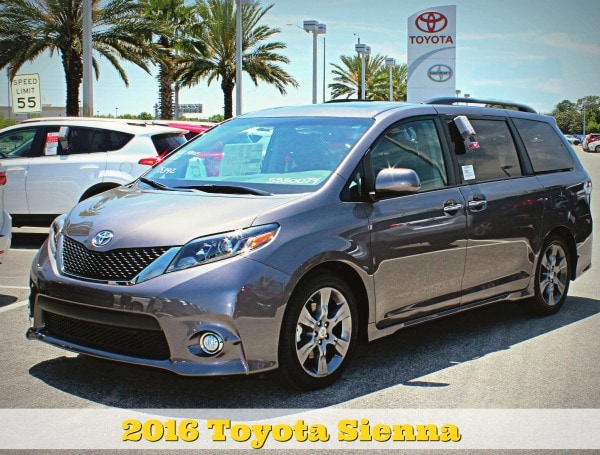 The 2016 Toyota Sienna near Charlotte isn't your average minivan. In fact, it inherited the name the "Swagger Wagon," for its not-so-average minivan design! If you're ready to shed the soccer-mom image and get into a new Toyota that you can express yourself in while still getting your to-do list done, then get behind the wheel of the 2016 Toyota Sienna. You can test drive it at our Toyota dealership near Charlotte! We're located at 13429 Statesville Road, just off of I-77.