Do you want to get into a reliable yet affordable new car? Have you see the new Toyota Yaris near Charlotte? This car is mighty impressive! It has striking performance, innovative features, and stylish design. It's hard to find a car that's as great as the N Charlotte Toyota Yaris, while having a similar price point. However, we're so confident in how great this ride is that we're comparing it to one of our top competitors. See which ride you should get into!
 
Get into the small yet mighty N Charlotte Toyota Yaris!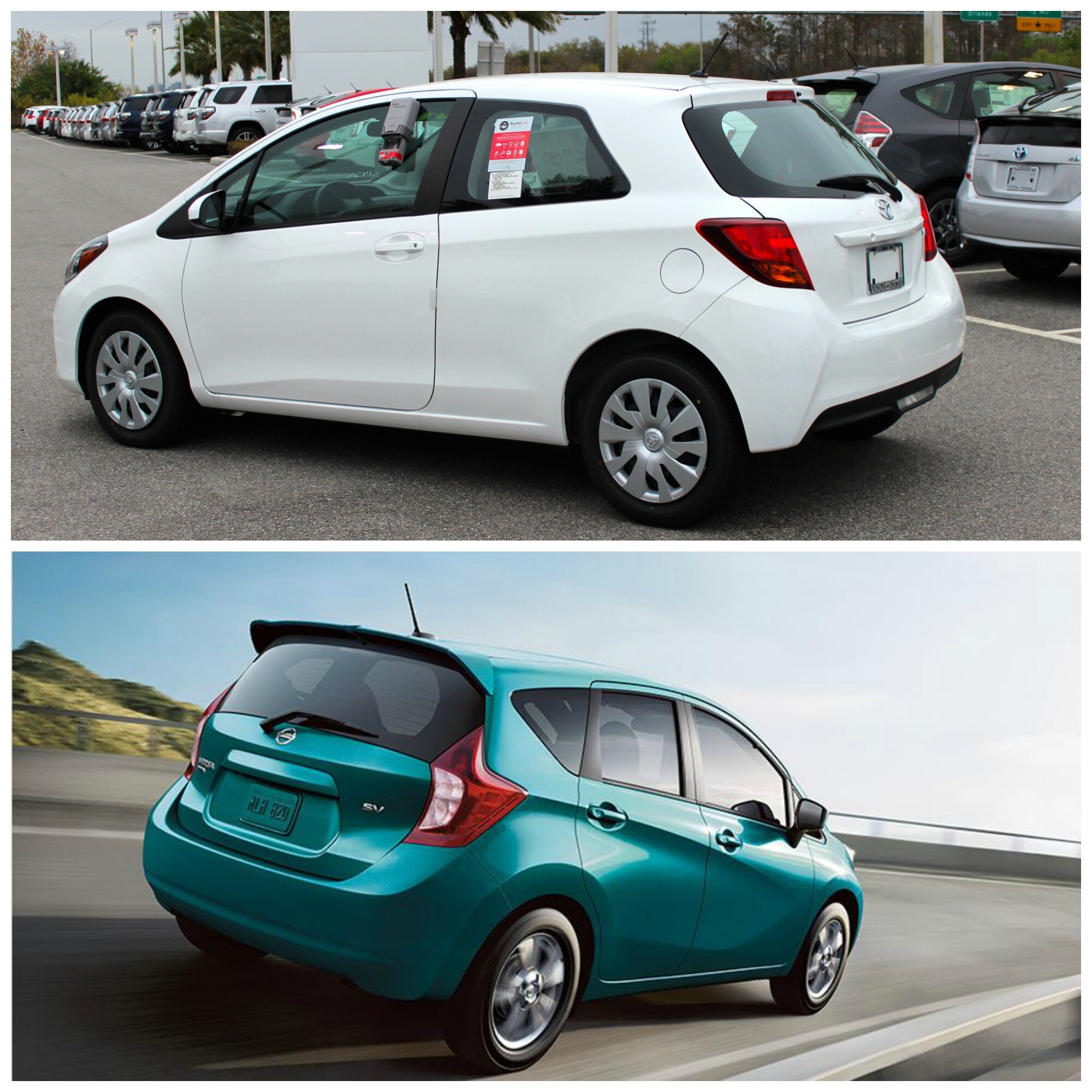 The 2016 Toyota Yaris has a striking European design that makes it hard to compete with! Not to mention, you'll be surprised to know everything that's integrated into this new car. Before you make the final call, you want to be sure you're making the right decision! That's why we're comparing the 2016 Toyota Yaris 3-Dr Liftback to the 2016 Nissan Versa Note S Plus. Check it out as these compact cars take on each other! 
 
The Toyota Yaris crushes the Nissan Versa!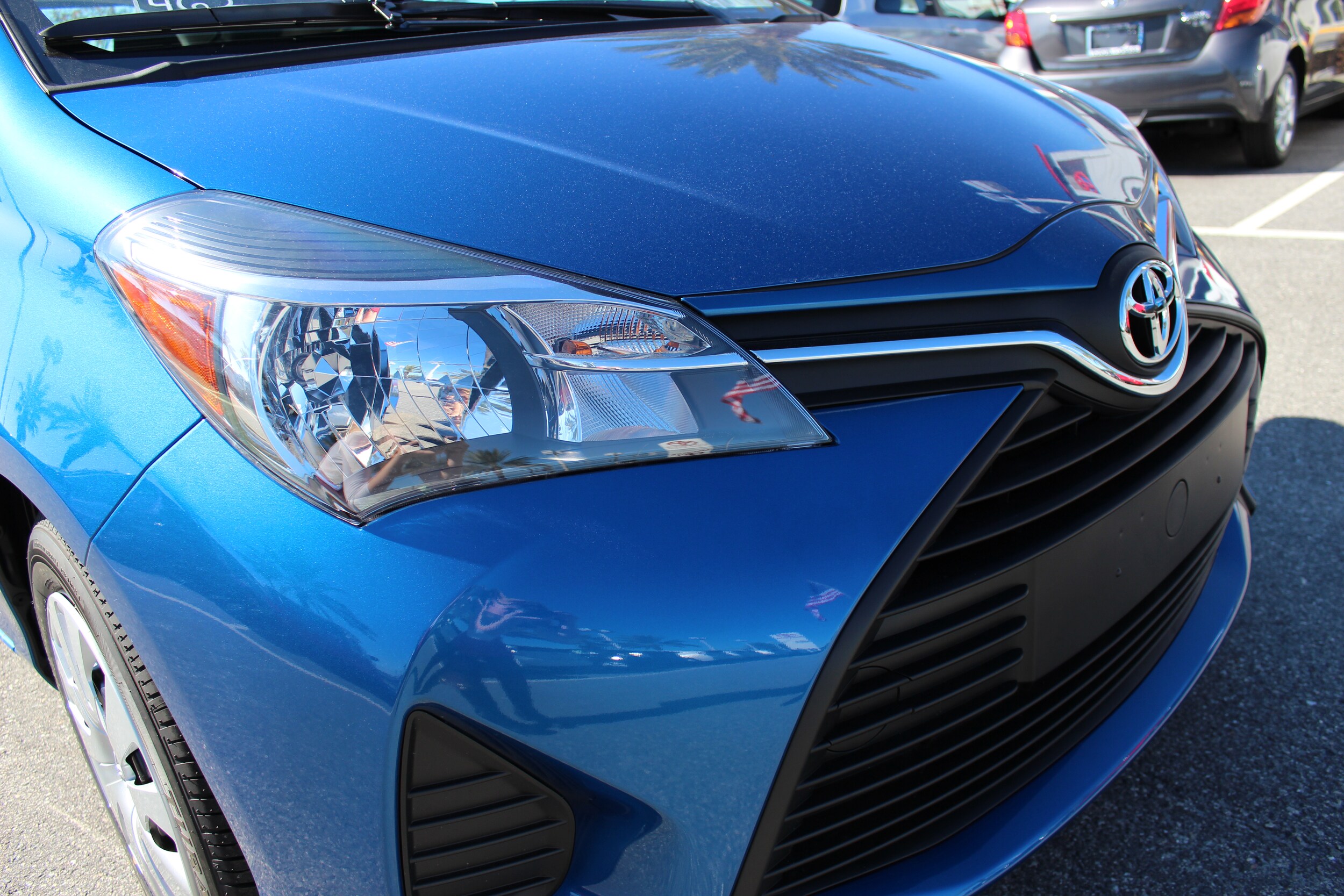 Performance 
 
You'll be surprised when you get behind the wheel of either one of these compact cars. That's because both have powerful engines under the hood! The 2016 Toyota Yaris near Charlotte has a 1.5 liter four cylinder and the Nissan Versa has a 1.6 liter four cylinder engine. The exciting part is that both have impressive performance that exceeds 100 horsepower! Not to mention, both get great gas mileage! Both cars have a combined fuel efficiency of more than 30 mpg. 
 
Convenience 
 
When you step inside both vehicles you'll find that both have comfortable cloth seating for up to five passengers with exhilarating technology features, such as an audio system with CD player, auxiliary input jack, MP3 player, rear window wiper, Bluetooth wireless connectivity, and much more! However, if you're looking for convenience features, you'll only find them in the N Charlotte Toyota! This new Toyota near Charlotte has cargo area cover, outside temperature gauge, front adjustable seat height, available navigation system, power windows, and rear headrests. You'll get so much more if you choose to get behind the wheel of the new Toyota Yaris near Charlotte! 
 
Safety 
 
If you want to feel safe in the driver's seat, we highly recommend getting into the 2016 Toyota Yaris! Yes, both cars are integrated with safety features such as 4 wheel ABS brakes, brake assist system, electronic traction control, and more. However, the new Toyota Yaris near Charlotte is equipped with front knee airbags and the Toyota Star Safety System. You'll get the peace of mind you deserve! 
 
Cost 
 
If you want to make a wise invest and get more bang for your buck, get into the 2016 Toyota Yaris near Charlotte! It's unbelievably affordable at a starting MSRP of $16,455! Even though the Nissan Versa Note has a slightly lower MSRP of $16,315, it doesn't have the quality features the N Charlotte Toyota does! 
 
It's obvious that the new Toyota is the right choice for you! Hurry to our Toyota dealership near Charlotte at 13429 Statesville Road to get it today!