Driving can get pretty costly, especially when you're filling up your gas tank frequently. One way you can save money in the long run is by driving a new Toyota hybrid in N Charlotte. We have some of the best hybrid cars around, including the Toyota Prius family and other popular options! What makes our new Toyota the best hybrid cars in N Charlotte?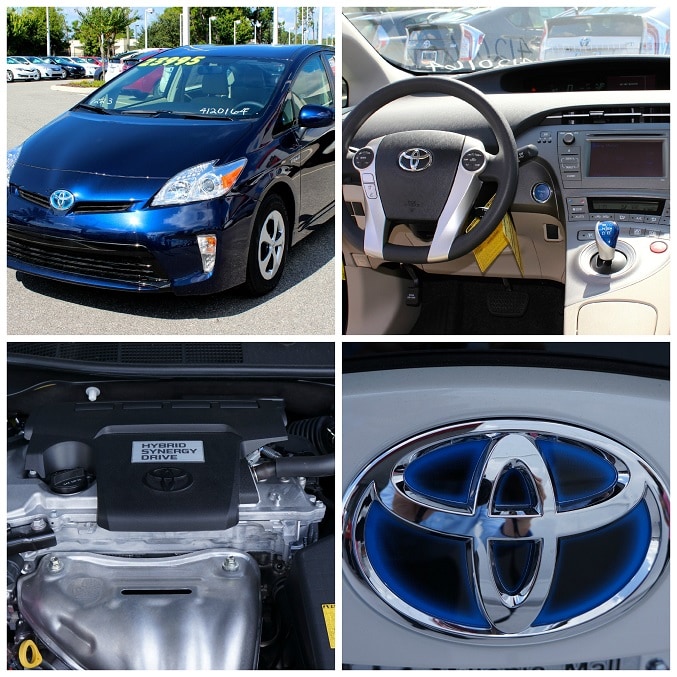 What should you look for in the best hybrid cars?


We know that not everyone knows what to look for when buying a new Toyota hybrid, which is why we're sharing some tips. Here's what matters when it comes to the best hybrid cars in N Charlotte:


Fuel efficiency: Great fuel efficiency should be at the top of your list when finding the best hybrid cars! The better the mpg, the more you'll be able to save at the pump. Our new Toyota hybrids near Charlotte offer some of the best fuel efficiency in their class!

Performance: You don't have to give up performance to drive a green car. Our new Toyota hybrids feature Toyota Hybrid Synergy Drive, which allows them to use both a gas engine and electric motor! Plus, some of our Toyota hybrids offer different drive modes, so you can tailor your drive time to your performance needs.
Space: A common misconception is that you have to sacrifice space for a hybrid car, but they actually come in all different sizes. You can find a compact car, a midsize car, and a wagon in the Toyota Prius family alone! Find one that fits your needs when shopping for the best hybrid cars.
Affordability: Hybrid vehicles can get pretty pricey; however, you can find a ton of affordable options at our Toyota dealership in N Charlotte. We make it possible for you to own one of our best hybrid cars no matter what your budget is!
Find the best hybrid cars in N Charlotte with ease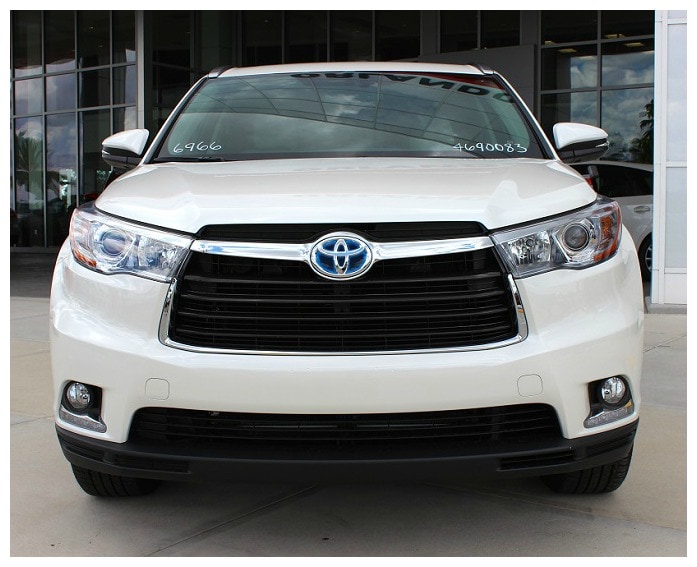 Finding the best hybrid cars near Charlotte is easy when you visit Toyota of N Charlotte. However, finding the best one for you is where it gets tricky. Each of our top green Toyota have something different to offer you. Here are our best hybrid cars:


Toyota Prius: The N Charlotte Toyota Prius was one of the first hybrid vehicles to hit the U.S. market and has been one of the best hybrid cars since! It has an iconic image and offers an estimated 50 mpg combined.
Toyota Prius c: This new Toyota hybrid is the compact option in the lineup. However, it still has enough space to fit up to five people inside. It's also the most fuel efficient vehicle in our lineup, as it offers 53 mpg in the city and 46 mpg on the highway!
Toyota Prius v: This N Charlotte Toyota hybrid offers 50 percent more cargo space than the Toyota Prius! This makes it a great option for families seeking more space. It still gets great mpg, though, as it achieves an estimated 42 mpg combined!
Toyota Camry Hybrid: You can enjoy everything you love about the popular Toyota Camry with a hybrid drivetrain! The Toyota Camry Hybrid offers 43 mpg in the city and 49 mpg on the highway.
Toyota Highlander Hybrid: Now you can even get a hybrid SUV! The Toyota Highlander Hybrid offers a ton of space and versatility for families, while still maintaining 28 mpg combined!
Toyota Avalon Hybrid: The Toyota Avalon Hybrid is a luxurious ride with added fuel economy. It offers a first-class driving experience with an EPA estimated fuel economy rating of 40 mpg in the city and 49 mpg on the highway mpg!

Stop by Toyota of N Charlotte at 13429 Statesville Rd., located just off I-77 on exit 23 to take a test drive today! Give us a call at (888) 883-3797 for more information.