When you're shopping for a new car, you're shopping for a vehicle that caters to your needs. If you and your family are in need of a car with cargo space and easy accessibility, consider shopping our new Toyota hatchback cars near Charlotte. These vehicle body styles are defined by their door across the full width of the rear of the car that opens upward for convenient access. Are you looking for a car that can add convenience to your life? Take a look at our best Toyota hatchback cars in N Charlotte!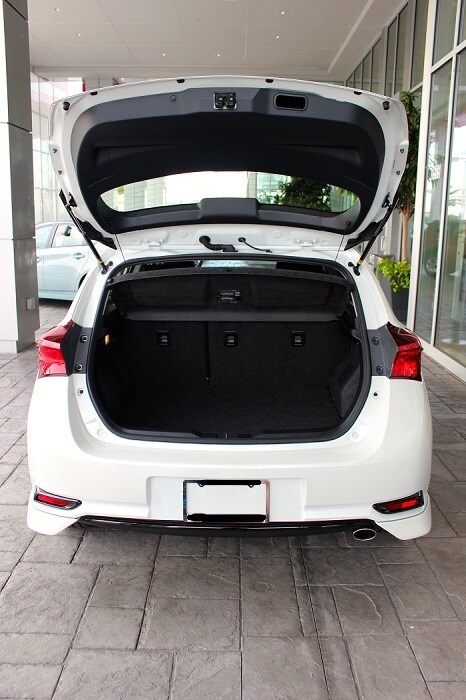 What hatchback cars are available?
If you decide to make a N Charlotte hatchback car your next ride, you have a variety of great options, including:
Toyota Corolla iM
This sporty Toyota is brand new and making waves. It's packed full of technology and has exciting exterior color options, but most importantly, it's incredibly spacious. 
Inside the cabin you'll find the latest and greatest convenience features including the backup camera, Bluetooth connectivity, steering wheel-mounted audio controls, and a 7-inch touchscreen display. Heads will turn when you're spotted in a new Scion iM in colors like Electric Storm Blue, Spring Green Metallic, Blizzard Pearl, and more! Best of all, this new Toyota hatchback car near Charlotte can seat up to five people and has 20.8 cubic feet of cargo space!
Toyota Yaris
Small but mighty is the best way to describe this N Charlotte Toyota hatchback car. The Toyota Yaris is a 3- or 5-door Toyota designed to comfortably seat five people. The third or fifth door opens up for you to quickly and easily access the 15.6 cubic feet of rear cargo space! 
The convenience for stowing belongings doesn't stop there. The new Toyota Yaris near Charlotte has storage compartments cleverly placed throughout the vehicle, including door pockets, a center console and a passenger-side glove compartment.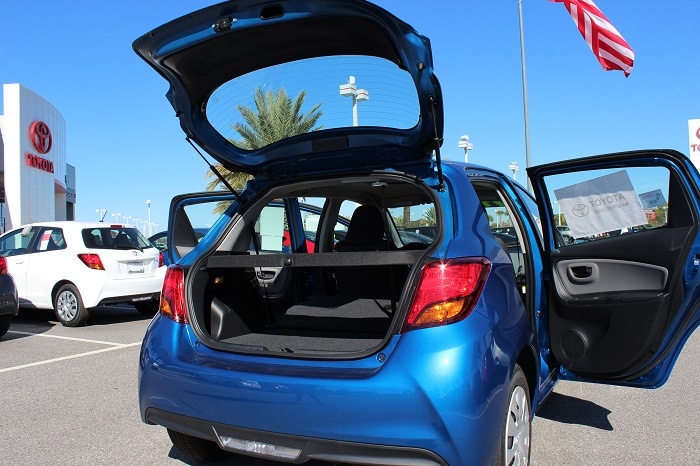 The N Charlotte Toyota Prius family is the hatchback trifecta!
Toyota Prius
The original Toyota hybrid, the Toyota Prius, also doubles as a Toyota hatchback car in N Charlotte. As owner of a Toyota Prius, you can save money, save the environment and save time by packing all your belongings in this new Toyota hybrid.
The Toyota Prius near Charlotte has an impressive EPA-estimated fuel economy of 51 mpg in the city and 48 mpg on the highway. It also produces fewer emissions than that of a car with a traditional gasoline-powered engine. A hatchback car with reduced fuel consumption and emission production makes for a spacious green car!
The Toyota Prius c and Toyota Prius v are two more members of the N Charlotte Toyota Prius hatchback car family! The Toyota Prius c is compact and made for the city slicker, while the Toyota Prius v is perfect for the on-the-go type of family.
If you're ready to shop our best hatchback cars for sale, give us a call to schedule at test drive! You can reach us at (888) 883-3797!