Our new Toyota in N Charlotte are always gaining high-tech features to help make your drive time more convenient. One of the features most of our Toyota cars include is cruise control. This feature has been around for years and can be very handy while behind the wheel of your N Charlotte Toyota! However, not everyone understands how to use this feature and how to get the most out of it.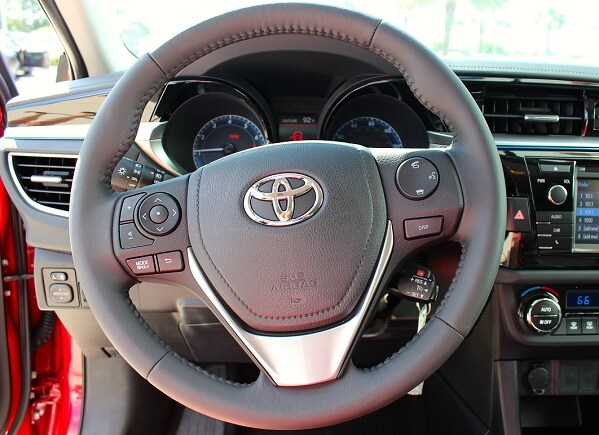 Everything you need to know about using cruise control
If you've never used your car's cruise control, you may be wondering how it works and when you should use it. Toyota of N Charlotte is explaining everything you need to know about this high-tech feature!
What is cruise control?
Cruise control is a device in your car that can be turned on to control your car's throttle. This feature automatically controls the gas pedal for you, so all you need to do it steer.
How do you use this feature?
You may be wondering how to use cruise control. Using this feature is easy! We're explaining it in step-by-step directions.
The first step is to get your car to a steady speed. You don't want to turn on cruise control until you've hit the mph you want to go (hopefully the speed limit)!

Once you've reached your desired speed, you can turn this device on. Most vehicles have a lever or a button on the steering wheel for this. After it's activated, you can take your foot off the gas pedal.


When you don't want to use this feature anymore, you can simply put press gently on the gas pedal or the brake. This will turn the cruise control off and put the throttle back in your control!
Why use cruise control?
Like we mentioned, this feature offers a lot of benefits when behind the wheel of your new Toyota in N Charlotte. Here are some of the reasons you may want to use your car's cruise control:
Save gas: Most vehicles get the best fuel efficiency when maintaining a constant speed on a flat surface. This means you can save gas and money by using this feature!

Rest your legs: The most obvious benefit of using this technology is that it gives your leg a break from pressing the gas pedal! This can help with fatigue when driving long distances.


Avoid speeding: Since this device helps your car maintain a constant speed, it can keep you from speeding! Just set it to the speed limit and you can avoid getting pulled over for going too fast.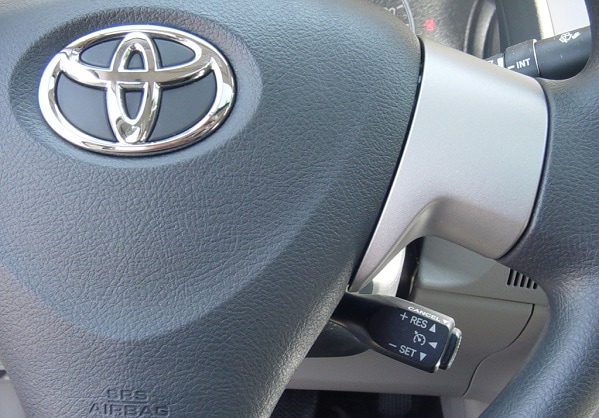 Toyota of N Charlotte's tips for using this technology
Tips for using cruise control
Now that you know how to use cruise control, we want to be sure you're using it safely! Keep these tips in mind while using this feature in your N Charlotte Toyota:
Don't use cruise control when it's raining: You should never use this feature during hazardous weather! It can cause the wheels on your new Toyota to slip or skid since your car is trying to maintain a constant speed. 

Don't use it during heavy traffic: This feature isn't designed to be used during heavy traffic, as you'll have to constantly stop and go. Using it in this case can cause an accident. 


Keep your attention on the road: Although you don't have to keep your foot on the gas pedal, you do have to keep your hands on the steering wheel and your eyes on the road! 
Find out more about the advanced technology in our N Charlotte Toyota cars by giving us a call at (888) 883-3797. We're happy to answer any questions you have for us!