You've finally decided to part ways with your unreliable and outdated car, and you want to replace it with one that is safe and dependable. Now what? The first step is to decide where you will get your new ride from. When it comes to Charlotte used car shopping, you typically have two options: buy from a private seller or buy from a used car dealership. How do you decide which one? Toyota of N Charlotte is weighing the pros and cons for you!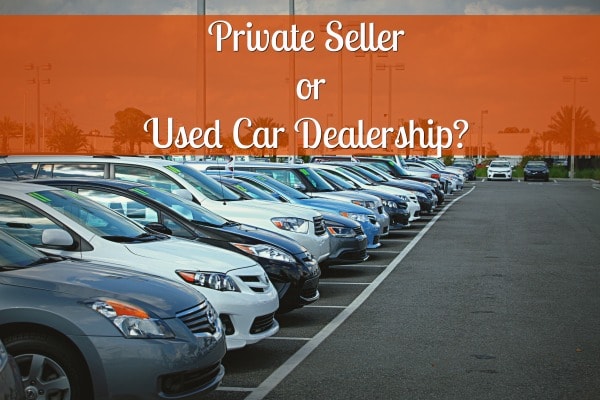 Should you buy a used car from a private seller?
When it comes to purchasing a pre-owned car from someone who is selling it privately, you run into advantages as well as disadvantages. Pros of buying from a private seller include:
A vast amount of options. There are always a lot of people out there trying to sell their car. This leaves a lot of choices for you, and more opportunity to find the kind of car you're looking for.
The ability to negotiate price. Private sellers have more wiggle room when it comes to pricing, so you have the opportunity to get the car for cheaper than it's advertised.
However, you run the risk of buying a lemon used car or having extra costs when you buy from a private seller. This is because purchasing from a private seller comes with cons like:
Discrepancy in the history of the car. The seller is not obligated to tell you the whole history of the Charlotte used car, and they could leave out crucial information like accident history.
The inconvenience of transferring tag and titles. You will have to handle the hassle of transferring your tag to the new car, and changing the title to your name.
Shop at Toyota of N Charlotte with confidence!
Used car dealerships have their advantages and disadvantages as well, but the good completely outweighs the bad. The only disadvantage to shopping at a Charlotte used car dealership is the higher prices. The prices are typically higher than a private seller's because Toyota of N Charlotte does a lot of leg work to get the car ready for sale, and during the selling process. This brings us to the advantages of buying from a used car dealership in Charlotte, which are:
Safety inspections. Our Charlotte Toyota Service technicians perform an 160-point safety inspection on every pre-owned car, and give it the "OK" before it's put on the lot.
Warranties. You won't have to worry about paying out of pocket for repairs and auto service, because we have warranties available that cover those.
Financing. Can't pay for the car in full that day? We have affordable financing options!
You don't even have to worry about the higher prices, because Toyota of N Charlotte has great deals on our best used cars every day!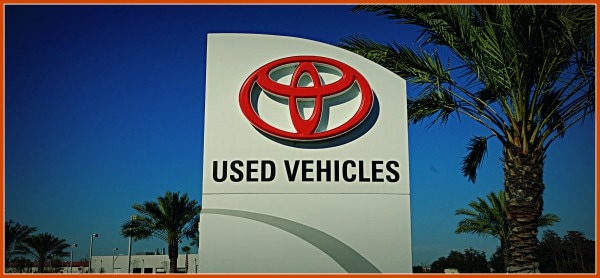 Choosing between a private seller and a used car dealership in Charlotte will not only narrow down your choices, but will also make the process faster. Buying from a dealership will also make car shopping less overwhelming. If you're looking for a stress-free used car shopping experience, head to Toyota of N Charlotte! We're located at 13429 Statesville Road, just off of I-77!