When it comes to going on off-roading adventures, Toyota of N Charlotte has a ton of options that are more than capable of getting you there! Our durable new Toyota SUVs and tough Toyota trucks in N Charlotte are not only road-warriors, but they're ready for you to take off the beaten path. How do you know which new Toyota are capable of off-roading? Our Toyota dealership has the details.


Is your new Toyota in N Charlotte ready for off-roading


Before you can go off-roading, you need a vehicle with the right capabilities. Like we said, we have plenty of new Toyota in N Charlotte that are made for this type of adventure, but what factors should you think about before taking new Toyota near Charlotte off-roading?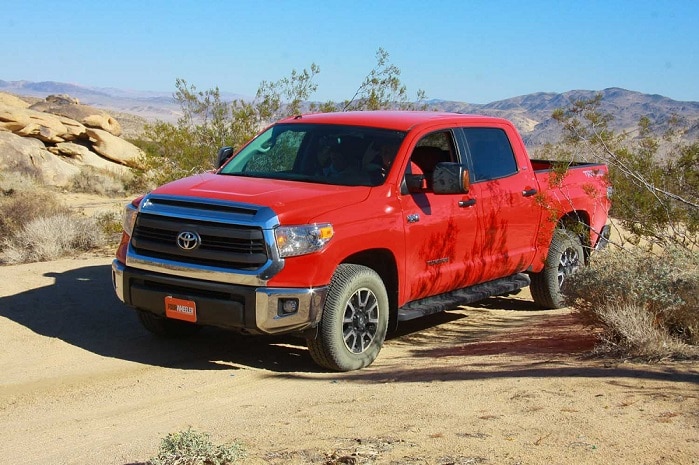 Know the limits of your new Toyota

Although our new Toyota in N Charlotte are made for tough obstacles, every vehicle has its limits. It's important to be aware of how far you can push your new Toyota near Charlotte without breaking anything or getting stuck. Some of the elements you should check include:


Ground clearance: This is the amount of space allowed between the ground and the underbody of the car. You have to know this when clearing uneven terrain to ensure the underbody of your car doesn't get damaged.
Approach and departure angles: If you're planning on conquering steep angles, you want to first know the angles your new Toyota can approach and depart from a hill without the front and rear overhangs contacting the ground.

Break-over angles: This is similar to the approach and departure angles, but is the angle between the tires and the middle of your car's underside. If you're not aware of your break-over angle, you can get stuck at the top of a hill with no wheels left on the ground.

Momentum: You also have to consider momentum, which is the force that'll help you climb a hill. This is affected by the mass of your N Charlotte Toyota and your speed. It's good idea to know your vehicle's weight, so you can have an idea of how fast you should go for the momentum you need.
Traction: It's important to be able to grip the ground, which is why you need to think about traction before going off-roading. This is influenced by the type of tires on your new Toyota, which is why you may want to consider getting off-road tires. You should also think about whether your vehicle features a two or four-wheel drive drivetrain.
Tips for taking your new Toyota off the road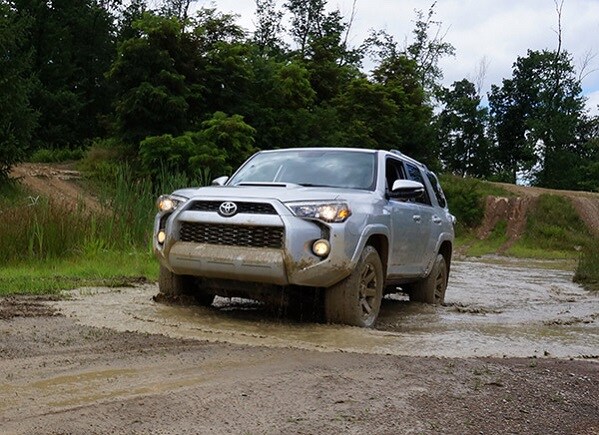 Some of our new Toyota, like the Toyota 4Runner in N Charlotte, aren't meant for just keeping to the pavement. Why not take advantage of its off-roading capabilities? However, off-road driving isn't easy and can be dangerous. This is you should first check out these tips for off-roading from Toyota of N Charlotte.

Bring a friend

The first rule of off-roading is NEVER go alone! This activity can be dangerous and you never know what can happen. You may also want to go in separate cars, as you can help each other if one car were to get stuck.

Plan an escape route

You never know when you can get jammed in mud, which is why you should know how to get unstuck. This doesn't mean just stepping on the gas pedal until you're free - in fact, it's just the opposite. Hitting full throttle in mud is a good way to dig yourself even deeper. Instead, you have to go slow and use the steering to your advantage. You may also need a friend to tow you out.

Pay attention to wheel position

No matter what type of terrain you're crossing in your N Charlotte Toyota, it's important to know the position of your front wheels at all times. Although this may sound easy, you can easily lose track when whipping the steering wheel around! Think carefully about how you're going to maneuver before taking on tough obstacles. 

Visit Toyota of N Charlotte today to check out our off-road ready new Toyota! We're located at 13429 Statesville Rd. just off I-77 on exit 23.