If you've ever gotten behind the wheel of a new Toyota in N Charlotte
, then chances are you've seen a Display Audio screen, or a steering wheel with audio controls mounted on it. On closer examination, you might have also seen images or labels letting you know that this N Charlotte Toyota has Bluetooth wireless technology in it. In fact, depending on the model year, it's possible you've seen this feature in some of our used cars in N Charlotte
, too! Regardless of the vehicle model you're in, Bluetooth wireless technology is a fantastic feature to have. Not only can it make your journey more convenient and stress-free, but also safer!
How does Bluetooth in a N Charlotte Toyota work?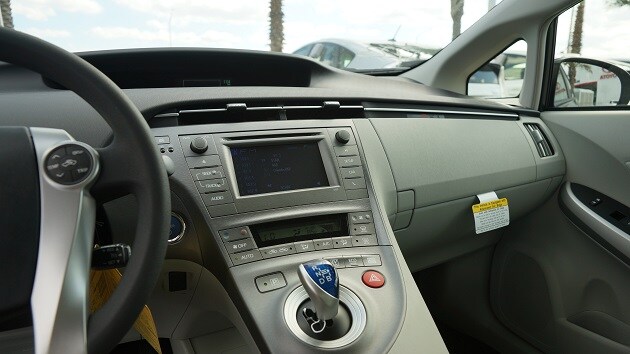 There are many different ways technological devices can connect and communicate with each other. In the past, the most standard way to connect one device to another is through cables. However, messing around with different cords in your new Toyota in N Charlotte is not only inefficient, but it can also be very distracting to the driver! That's why having access to Bluetooth wireless technology can make your journey much easier.
   
Just like your laptop or computer might use a wireless signal to connect to the Internet, Bluetooth uses radio waves to communicate information, and to connect your smartphone to the sound system inside your new Toyota. 
   
A small transmitter that's in your new Toyota in N Charlotte is able to pick up a wireless signal that your smartphone sends out when its Bluetooth feature is activated.
   
When the transmitter in your new Toyota receives this signal, it's able to stream whatever sounds are playing on your phone through its speakers!
   
This is only the beginning of the fun and convenience that Bluetooth wireless technology provides. Because the transmitter in your vehicle is able to pick up the sounds that your smartphone is playing, you're not limited in what you're able to hear through the speakers in your new Toyota. 

   
Go ahead and listen to your music! Whether you have your favorite tunes already downloaded onto your smartphone, or have it playing Internet Radio, your listening preferences are easily met since you can wirelessly stream what you want to hear with Bluetooth wireless technology.

   
You can also answer and make phone calls - all without needing to hold your phone! In fact, depending on the vehicle you have, you can use voice commands to dial a number or receive phone calls. This removes the need for you to ever take your hands off the wheel!

   
If you have the Toyota Entune System, then you can access even more mobile apps while you're out and about!
   
Bluetooth wireless technology not only gives you more listening options, but it also helps you keep your eyes on the road and hands on the wheel!
Which new Toyota in N Charlotte have Bluetooth wireless technology?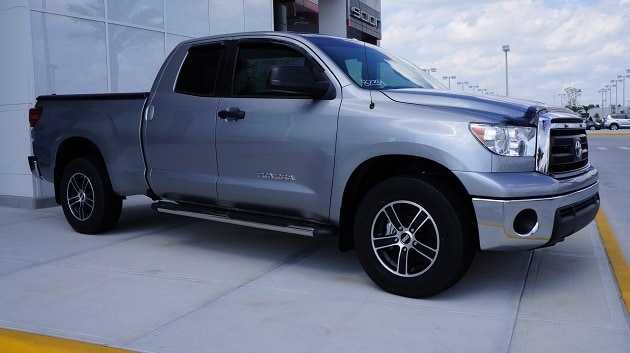 Many new Toyota in N Charlotte come with this amazing feature. Whether you have the incredibly durable new Toyota Tundra
in N Charlotte, or prefer the eco-friendly 2014 Toyota Prius, there are practically endless transportation options for you to test-drive if you want a vehicle that comes with this technology. Don't wait to come down and see us if you want to see how Bluetooth wireless technology can provide you with extra convenience when you're behind the wheel, or if you just want to see how it works! We're easy to get to since we're located at 13429 Statesville Road right off of I-77!