Whether you're in the market for a new Toyota, or you're determining the extent of your car's capabilities, it's important that you know how fitting your car is for your life. Your lifestyle and situations may be changing and you need a vehicle that's unlike one you've owned before. Before you get a vehicle that's not equipped for what you need - use this helpful safety guide from Toyota of N Charlotte!
Do's and Don'ts for your new Toyota
When considering your next choice of vehicle, you should take into consideration your everyday life, as well as any type of traveling you may do.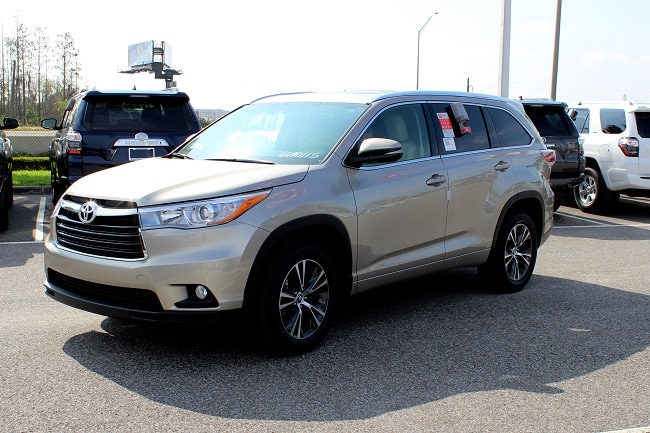 Day-to-day Life
Taking the kids to school
A compact car works for morning and afternoon car rides to school - as long you don't have too many kids and they don't have too much stuff! In coupe and sedan cars, you typically only have seating for up to 5.
SUVs are ideal for the daily drive to school! Not only do they have enough seating, but they also supply more cargo room in the back for items like backpacks, sports equipment, and musical instruments!
Trucks can work, but as long as the cab is big enough! If your child is too young to be up front, they need to be safely secured in the rear seat with a car seat. With an extended cab, you're more able to easily take your kids to school!
Commuting to work
Driving for miles on the open highway? It's best to commute in a small compact car! Not only can it save you money on gas, but you can easy maneuver through highway traffic and park in the tightest of spots.
Start a carpool with a new Toyota SUV near Charlotte! With spacious seating and convenience features, everyone in the office will love your N Charlotte Toyota SUV for commuting to work.
If your commute consists of long distances and stop-and-go traffic, a truck is not your best bet. A long commute filled with traffic is not going to friendly to your gas tank or your wallet.
Working a laborious job
If you don't need to bring anything to a work site, a compact car is perfect for getting you to work each and every day.
Bringing your tools? Load them up easily in the back of a new Toyota SUV near Charlotte.
Hauling or towing for your work? A tough N Charlotte Toyota truck is exactly what you need. With impressive payload and towing capacities, a new Toyota truck can handle your hard labor job!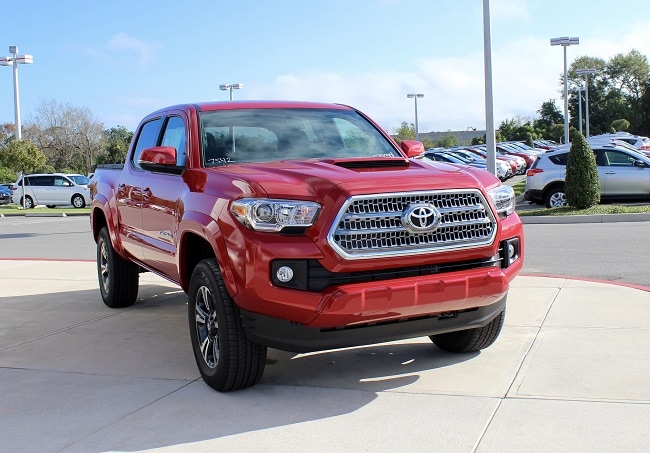 Keep safe driving in mind
You're not always in your daily routine when you're behind the wheel. Before upgrading to your next new Toyota, consider safe driving for your travels like:

Traveling
Family road trips
Are you and the spouse taking a romantic getaway? Save gas and save space with a compact new Toyota that can get you to your destination!
Before the kids start asking if they're there yet, you can put new Toyota SUV convenience and entertainment features to use. For example, DVD and Blu-ray Disc rear seat entertainment systems are available in some N Charlotte Toyota SUVs!
Keep an eye on the weather if you're taking a road trip in a truck. If you stow your luggage in the truck bed, it could be damaged by changing weather conditions.
Moving
Packing up all of your belongings and moving cross-country? You may need something a bit larger with more cargo space than a compact new Toyota car to get everything you need to your new home.
Fold the rear seats of your new Toyota SUV near Charlotte flat and open up more cargo space for your moving boxes and belongings.
Use a pickup truck for big items like furniture and appliances on your big move! A new Toyota truck is great for making a big move simple.
Travels also take you out of your normal terrains and topography. When out on the road for a road trip or a move, you may come across conditions and environments you're unfamiliar with. Keep in mind the best type of vehicles for tough terrains.

Terrains

Snow
Driving on snow or ice in a small, compact car can be dangerous. They are lightweight and do not have the proper drivetrain to power through these slippery conditions.
A handful of N Charlotte Toyota SUVs have all-wheel drive, which makes them optimal for driving on slippery and wet roads.
New Toyota trucks are available in rear-wheel or four-wheel drive; however they have powerful engines and larger tires that create better traction for getting through snow and ice.
Sand
A car is lighter and allows you to drive on top of the sand rather than sinking in.
An SUV is more likely to get stuck in sand because of its heavy weight and has a great risk of rolling over because of its high center of gravity.
A truck has a powerful engine that allows it to power through compact and soft sand.
Picking a N Charlotte Toyota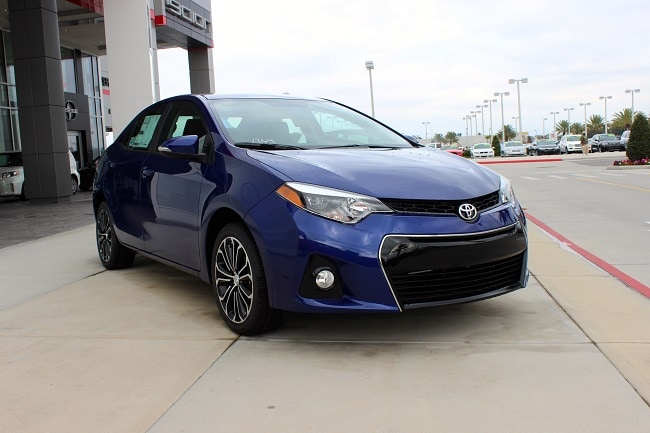 When you're out shopping for a new ride, your three main body style options are car, SUV or truck. Taking into consideration all of the above, you must also consider what you need and want in a vehicle, like:
Fuel Efficiency
Car - smaller engine and best fuel efficiency
SUV - more powerful and average fuel efficiency
Truck - large engine and low fuel economy
Space
Car -seating for 5 or less and trunk space
SUV - seating for 5 or more and versatile cargo space
Truck - seating depends on cab size and cargo space in the truck bed
Maneuverability
Car - short wheelbase and turns easily
SUV - easy to park and steer
Truck - long wheelbase and requires wider turns
Cost
Truck -  more expensive depending on cab and bed sizes
Shop for the right ride at Toyota of N Charlotte
We know that staying safe and keeping your family protected is most important to you. We want to help you find the right car for your daily life and any other needs at our new Toyota dealership near Charlotte.
For more help finding a safe new Toyota, visit Toyota of N Charlotte at 13429 Statesville Road. We're located just off of I-77 at exit 23!