Are you looking for mobility solutions in your new Toyota near Charlotte? You've definitely come to the right place. Toyota is an industry front-runner when it comes to adaptive solutions, and it's easy to integrate any and all of these features into your N Charlotte Toyota! We're here to give you the scoop on what's available, as well as how you can finance it and also how you can get things kicked off. Let's talk new Toyota mobility solutions!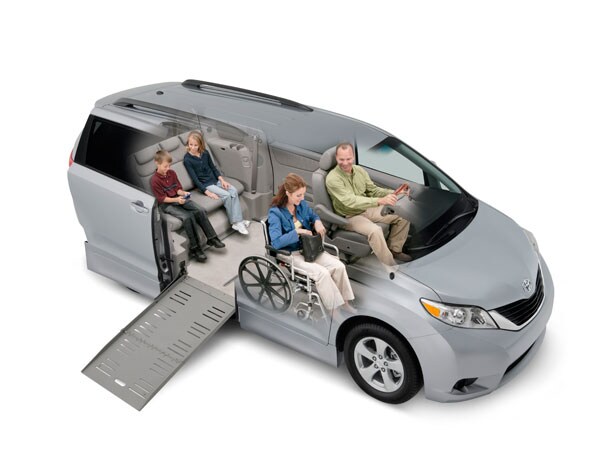 How can you transform your N Charlotte Toyota with adaptive solutions?
First things first - rest easy knowing that you're getting an incredible product. After all, Toyota is a leader in safety and entertainment technology across the board, so it only makes sense that they would make cutting-edge adaptive solutions as well. Check out some of the new Toyota features you can install on your N Charlotte Toyota:
Wheelchair accessible ramp conversion

Power and manual swivel and lift seats

Wheelchair restraints

Wheelchair and scooter lifts for the rear

Hand controls for operation

Lift-up seats

Hitch-mounted carriers and lifts
And the best news is that these are aftermarket adaptive parts. That means they can be installed on most of our new Toyota cars near Charlotte to easily fulfill your mobility needs!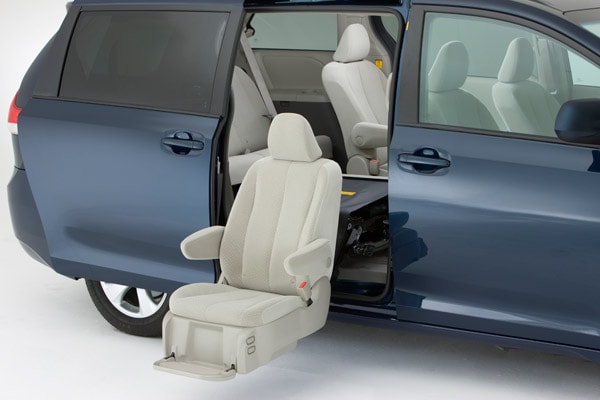 However, one of our new Toyota near Charlotte actually comes with a factory-installed feature - the new Toyota Sienna near Charlotte! It comes equipped with an auto access seat, which lifts and rotates to help passengers into the minivan. It actually extends out from the vehicle and lowers to a comfortable seating height, so getting into the seat is simple. Here are some more perks about this new Toyota adaptive feature:
This seat lifts and swivels up to bring the passenger into the Toyota Sienna, and includes an auto recline seat back

It can lift up to 330 pounds and comes in either cloth or leather to match the interior of the LE or XLE trim-levels

You can operate this N Charlotte Toyota feature with a wireless remote or actual switches on the seat, and it's powered by the car battery
Take home the new Toyota Sienna near Charlotte with an auto access seat!
Best news of all, this feature is manufactured and built for the new Toyota Sienna at the Indiana plant and has a new car warranty, so it can be serviced at any Toyota dealership! Additionally, it meets all federal motor vehicle safety standards AND is adaptable for all ISO-FIX car seats.
Worried about financing? Don't be - you may be eligible for financial assistance for this particular new Toyota feature! Just call Toyota Mobility Assistance to work with a driving rehabilitation specialist to fill out a needs assessment and see what kind of financial assistance you qualify for!
Have questions or want to take a look at the new Toyota cars near Charlotte we have waiting for you? Come on down to 13429 Statesville Road, or call us at (888) 883-3797 today!