Toyota of N Charlotte is proud to be a part of the community. We love our loyal customers because without them, we'd be nothing! Here at our new Toyota dealership, we're fans of the philosophy "Pay it forward." Paying forward is something that everyone should do when they can; not only does it benefit the community, it also helps you grow as a person.

Our N Charlotte Toyota dealership is also a huge fan of animals. Have you taken a look at our very own Mr. Toyota? We absolutely love our mascot; however, we know that there are a lot of homeless animals that aren't as fortunate. That's why we've decided to team up with the North Mecklenburg Animal Rescue (NMAR)! This stellar organization enriches the community by helping dogs who are without a home find their forever home.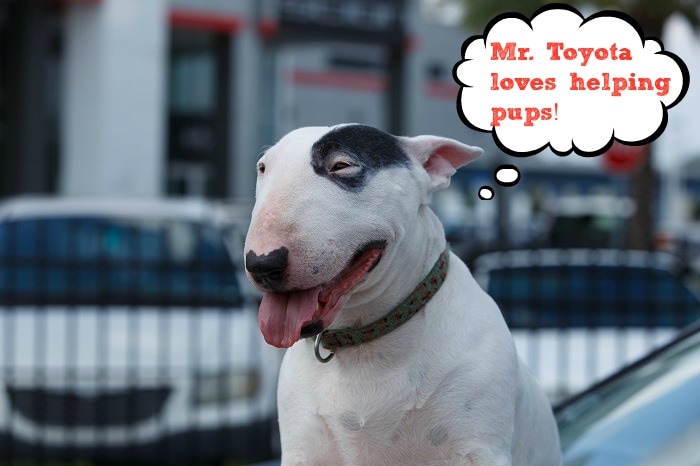 What makes the North Mecklenburg Animal Rescue so special?

Like we mentioned, we're huge animal lovers. There's nothing better than coming home to Mr. Toyota and snuggling up with the pup. We're almost certain that he also loves having a family, as animals just want to be loved. Not all pets are as fortunate, though, and are still looking for a forever home. 

The North Mecklenburg Animal Rescue is a private, donation-funded, no-kill rescue that helps those homeless animals by fostering them until they find their forever home! In the past 13 years, NMAR has been able to find homes for more than 3,000 pups and kittens! This rescue doesn't discriminate, and will find a home for dogs of any breed, age, or medical need.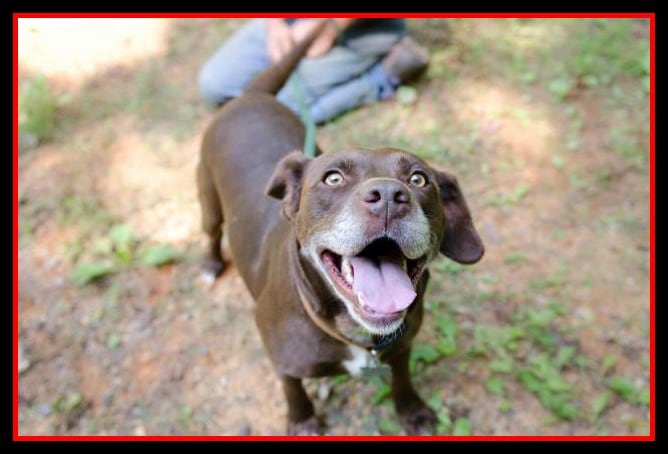 Why should you support the North Mecklenburg Animal Rescue?

We've teamed up with this worthy cause because they work so hard with the animals of this community. Remember that this animal rescue is no-kill. This means that no animal is euthanized, so they have a chance to find a family that loves them just the way they are! We are proud of NMAR's efforts and we love that innocent animals are finding homes with the help of these selfless volunteers!

As you may know, pet shelters are overcrowded. This means that some animals are euthanized, even if they are healthy. That breaks our hearts, but it's the reality of the situation. Animals have a second chance at life when they are helped by NMAR! Here are some baffling statistics that make you feel grateful for no-kill rescues:
According to the ASPCA, about 7.6 million pets enter animal shelters nationwide, every year. Only about 2.7 million shelter animals are adopted. That means that 4.9 million pets stay in shelters each year. 

Of dogs entering shelters, only 35% of dogs are adopted, 26% of dogs who came in as strays are returned to their owners, and 31% are euthanized.

28% of dogs are purchased from breeders. We're staunch supporters of the philosophy "Don't shop, adopt!" You'll get the same love from a cute mutt as a purebred dog!

Helping this rescue is simple! Here are some ways you can help out the dogs of the North Mecklenburg Animal Rescue:
Volunteer: NMAR is always looking for volunteers to help out in different ways. Some of the roles range from a volunteer coordinator to marketing the dogs for adoption. This rescue is a team effort, and they're in need of dedicated team members!
Donate: Since NMAR is a privately-funded rescue, it needs donations to keep running properly! Every last penny helps, as these donations go toward pet surgeries or any medical care.
Transport help: This rescue needs help transporting animals within the Charlotte area. If you have a vehicle and are willing to have a pup keep you company in your car, this is the task for you!

Stay tuned for what we'll do next with the North Mecklenburg Animal Rescue! Toyota of N Charlotte is located at 13429 Statesville Road and can be reached at 888-883-3797!