When taking a family trip, some people like to bring their pet along for the ride. We know your pets are an important part of your family, just like Mr. Toyota is a part of ours here at Toyota of N Charlotte. You don't want to take any chances when it comes to the safety of your family, including your pets. This is why you want to take all of the necessary safety precautions you need to before bringing your pet into your new Toyota in N Charlotte! Fortunately, we can help! Our Toyota dealership in N Charlotte is sharing safety tips to follow when taking Fido for a ride.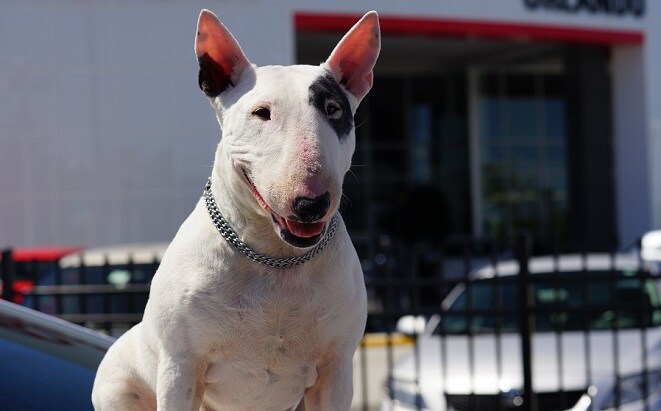 Prepare to take your furry friend on a trip in your new Toyota in N Charlotte!

If you want to keep your pet safe while in your new Toyota in N Charlotte, it's important to be prepared. You should have everything ready to ensure your road trip goes off without a hitch! Before you leave, you should have a plan your stops and pack the right supplies!

Plan your stops

If you're planning on going on a long drive with your pet, you need to plan your stops ahead of time. Find out where you can stop to let your pets stretch their legs and use the restroom. You don't want to go too long in between stops and risk an accident from your pet in your new Toyota. It'll make it much easier for you if you plan the rest stops in advance instead of driving around aimlessly looking for somewhere to stop!

Pack supplies

When packing snacks and water for yourself, don't forget to pack some for Fido! It's a good idea to bring some treats to keep your dog happy and tide him over until he can eat a full meal again. Don't forget to also bring water. However, we don't suggest giving them too much to drink while on a trip, so you don't have to stop your new Toyota in N Charlotte as much for potty breaks. 


Keep your four-legged friend safe while on the road!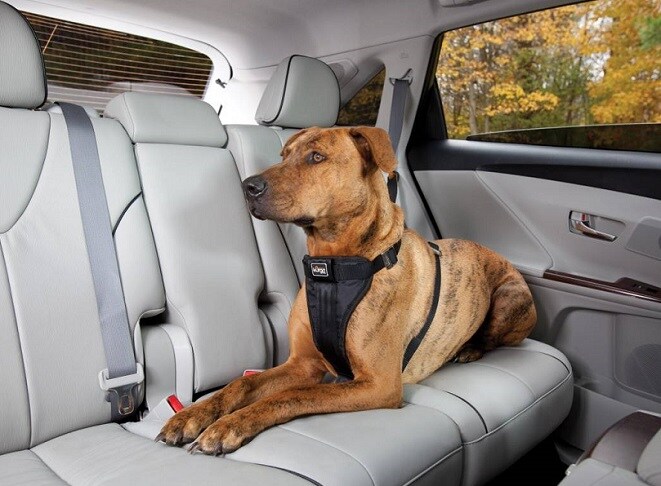 Preparing your new Toyota in N Charlotte for a trip with your pet is only half the work. There are some important rules to follow while on the road with your furry friend to keep everyone safe! 

Secure your pet 

Your pet should be secured at all times while in your new Toyota. It can be very distracting and dangerous to have your dog or cat roaming around your car while driving! It can also be unsafe in the event of a collision. If you're involved in a collision while traveling 35mpg, a 60-lb dog can turn into a 2,700 lb. projectile! This is why securing your furry friend while in your new Toyota in N Charlotte is a must! To secure your pet, you can use a crate or a harness.


A crate is a safe option when it comes to traveling with your pet, as it keeps your pet in a confined area. We would suggest using a crate for both dogs and cats.

A harness is a great alternative to the crate. It'll keep your dog from roaming around your new Toyota in N Charlotte, while still allowing them to comfortably sit or lay down.

Keep your dog's head inside

We know a lot of people like to let their dog stick their head out the window of their new Toyota in N Charlotte to enjoy the fresh air; however, we advise against this. This can be dangerous for your dog because they can be struck by outside debris. The intense wind can also cause inner ear damage, which is why you should keep your dog's head inside at all times!

Don't leave your pet unattended

You may want to make some stops while on your trip at a store or restaurant; however, you should NEVER ever leave your pet in your new Toyota! This can be very dangerous for your pet in both cold and hot weather. Although it may seem just warm outside, the temperature in your N Charlotte Toyota can rise very quickly (even with the windows open)! In fact, it can get up to 102 degrees in your new Toyota when it's just 85 degrees outside!

For more safety tips while driving your new Toyota, visit Toyota of N Charlotte. You can also check out some of our family and pet-friendly new Toyota in N Charlotte. We're located at 13429 Statesville Rd. in Huntersville.