As summer is phased out, the temperatures begin to drop and the leaves begin to change color. With the change of conditions comes the fall season! Fall is a great time of year for those who love to drive with their windows down and enjoy the cool breeze. However, driving during the fall requires using specific safe driving tips for the season. Toyota of N Charlotte has safe driving tips for fall to help keep you and your family safe!
Tips for safe driving in fall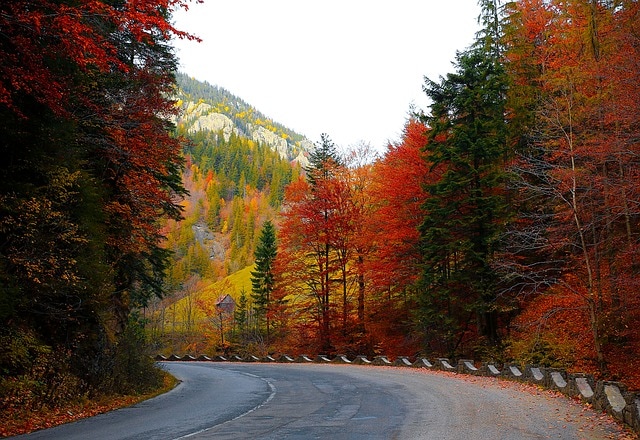 Once you're out on the road in the fall months of September, October, and November, it's important that you keep an eye out for dangerous conditions and hazards. When you're behind the wheel of your N Charlotte Toyota during the fall, use safe driving tips like:
Prepare for back to school traffic
Fall is the beginning of the school year. Parents are back in the carpool lanes and school buses are back on the roads. If you're driving around in the beginning of fall remember:
Slow down and pay attention in school zones. Obey the decreased speed limit and be completely aware of your surroundings. In school zones, there are many children walking and riding their bikes.
Do not pass a stopped school bus while it is loading or unloading. You must wait until they lower their stop signs and begin to move before you can pass.
Avoid sun glare
With the change of seasons comes with the change of daylight. During the fall, sun glare is prominent on the roads. To avoid sun glare and any collisions, use tips like:
Wear sunglasses. Use a pair of sunglasses that can block sunlight above, below, and on the sides of your eyes.
Utilize your sun visors. Pull down the visors above your head in your N Charlotte Toyota to block the sun glare from getting in your eyes.
Use caution when driving your N Charlotte Toyota in fall
Beware of leaves
Fallen leaves wet with dew or moisture can be just as dangerous as ice and snow. If you're driving on wet leaves during the fall, keep these safe driving tips in mind:
Avoid braking suddenly. If you can, brake slowly when driving on leaves - wet or dry. Braking suddenly can cause your N Charlotte Toyota to lose traction and end up in a collision.
Turn slowly. Turning too quickly on leaves can cause the tires of your N Charlotte Toyota to slip.
Pay attention to road markings. Leaves can cover up lane lines and road markers that indicate where you're supposed to drive. Pay close attention to the edge of the road and maintain your lane.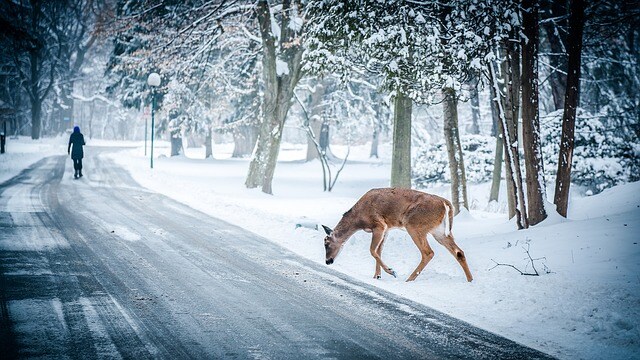 Keep an eye out for animals
The autumn season happens to be the time of year when animals like deer begin to breed. During this time, deer will be more active and could end up close to roadways. For safe driving in fall, play close attention during the times of sunrise and sunset for deer. If you see a deer, or any other animal in the road, you should:
Look around for the family that could be nearby.
For more tips on how to handle safe driving in the fall, give Toyota of N Charlotte a call at (888) 883-3797!