So you're on the hunt for cheap car parts in Charlotte and suddenly, find youself in a dilemma. Should you buy OEM or aftermarket car parts? It's a big decision, as both have benefits and drawbacks. Our Charlotte Toyota parts department is here to give you the ins and outs of both and help you decide what's going to be best for your ride! Plus, we offer a great selection of affordable auto parts at our dealership, and we can order and install anything you need to take your car to the next level! 
What are OEM and aftermarket car parts?
Let's start with the basics - what are OEM and aftermarket car parts? Here's the breakdown: 

OEM parts come from the original manufacturer - for example, Toyota parts for a Toyota Camry. 

Aftermarket car parts are produced by someone OTHER than the original manufacturer of the vehicle. 
So, which one is going to be the best bet for you? Our Charlotte Toyota parts center has some tips to guide you in the right direction!


Let our Charlotte Toyota parts center guide you! 
If you're thinking about Charlotte aftermarket car parts, consider this: 

They're pretty easy to find - there are a lot of companies that make them, so you'll have a better chance of finding exactly what you need. 

That also means there's a huge selection, so you can be choosy about what you buy and who you buy ti from! 

Charlotte aftermarket car parts are typically just as good of quality as OEM parts. 

They're also usually less expensive, which can save you some big bucks in the long run! 
However, there are drawbacks to taking this particular route, such as: 

You might find yourself a bit overwhelmed by the large selection, which is a problem for novice part buyers. 

You might not get quality parts - you have to do your research and ensure you're getting a part that will last and not compromise your car! 

Aftermarket car parts typically don't come with a warranty, so if you get a bad part that damages your car it's on your dime. 

They can sometimes void warranties, so be sure to check before you install them.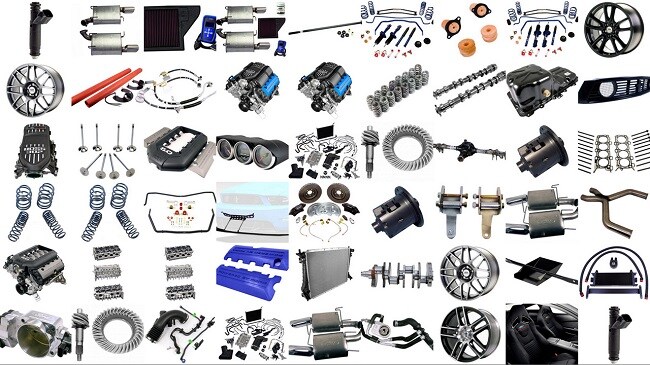 If you're thinking about original manufacturer parts, here are the perks: 

You know you're getting a quality part that was designed exactly for your car! 

You don't have to spend time researching companies or comparing and contrasting them - you know you're getting a quality part from the get-go. 

Most Charlotte OEM parts come with a warranty to give you a bit of security. 
However, drawbacks include: 

These Charlotte car parts can be a little more expensive than aftermarket car parts… but you get what you pay for! 

They may also be a little harder to find because they only come from one manufacturer! 
So, which is it going to be for you? Aftermarket car parts or OEM? Come on down to our Charlotte Toyota parts store - we're ready to help you decide, and we can get everything ordered for you ASAP. Ask about our car parts specials today at (888) 378-1214!