The Toyota 4Runner in N Charlotte has been receiving recognition for its ability to take on even the toughest off-roading obstacles for decades. With 30 years of history, this new Toyota has mastered the driving capabilities needed to go on and off the road! Although much has changed for the Toyota 4Runner, including its image and features, its durability and strong driving capabilities remain! By continuing its off-roading heritage, it's been take drivers places they never thought they could! How did this rugged SUV get to where it is today? We're taking a look at the history of this new Toyota near Charlotte.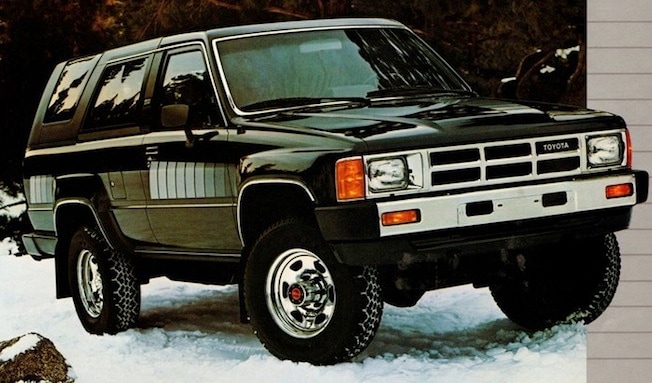 Learn more about the history of the N Charlotte Toyota 4Runner


Like we said, the Toyota 4Runner is known as an adventure-ready SUV. However, it's been 30 years in the making for this new Toyota to reach the level of success it has today! Throughout the decades, the N Charlotte Toyota 4Runner has become a top pick for drivers who want a tough and affordable ride! Here's a look at how it has evolved throughout the years:

The first generation of the N Charlotte Toyota 4Runner was released in 1984. It was introduced as a variation to the Toyota pickup truck and had two doors, a removable top, a 4-cylinder 2.4L engine and four-wheel drive! A 3.0L V6 engine was introduced as an option in 1988.
In 1989, the second generation was introduced. This new Toyota came with four doors instead of two and did away with the removable top to differentiate itself from the pickup truck. This created more space inside to fit the whole family and their gear.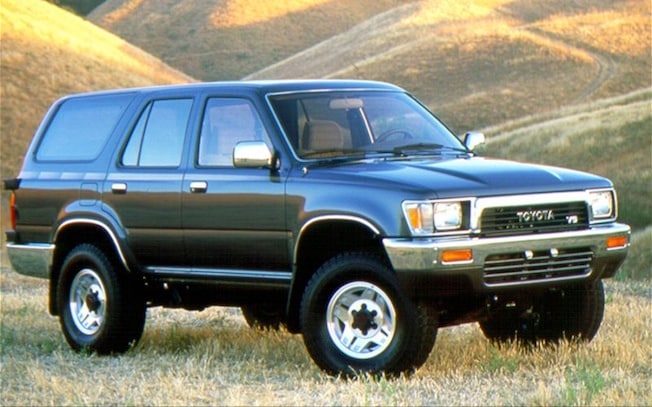 The interior also began improving in the second generation with more luxury features available, such as leather seats, wood trim, a sunroof and a CD audio system. During this time, the Toyota 4Runner also gained a great reputation for its reliability.
The third generation of this new Toyota was released in 1995 with a complete redesign, which focused on comfort and safety. With its new design and its reliability, sales skyrocketed by more than 30 percent in 1996.
The N Charlotte Toyota 4Runner was overhauled again in 2002 for its fourth generation. It included a larger body, the option of a V8 engine and full-time four-wheel drive. The V8 engine could produce 270 HP and 330 lb·ft of torque, making it one of the toughest midsize SUVs on the market.
The fifth generation was released in 2010 and brought even more change. Although it dropped the V8 engine for a more fuel efficient V6 engine, this new Toyota remained tough. It continued to offer its durable body-on-frame build that other automotive manufacturers started to drop.

Where is this new Toyota in N Charlotte now?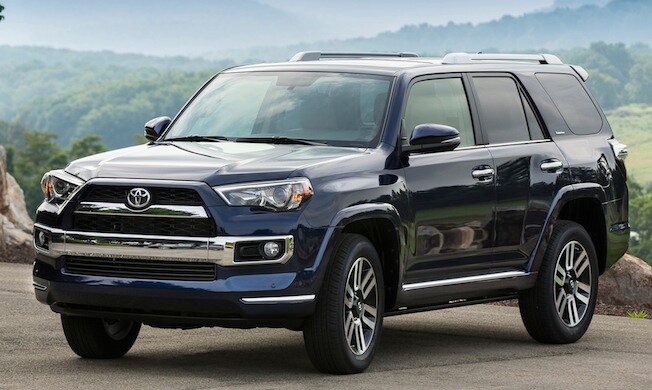 The Toyota 4Runner in N Charlotte is still in its fifth generation and staying strong. It received a new look for the 2014 model year with a sleeker and more aggressive image. It also remains one of the only truck-based SUVs on the market and sticks to its off-roading roots.

Check out this new Toyota in N Charlotte for yourself at 13429 Statesville Rd. in Huntersville. Call our Internet Sales Team at (888) 883-3797 for more information or to set up your test drive today. We look forward to seeing you here!