The N Charlotte Toyota Camry has been a fan-favorite for years and is now even the best-selling vehicle in the U.S.! This is because it's well-rounded with amazing style, performance, technology, space and more. It also holds a solid reputation for its dependability and retained value! With all of this to offer, it's no wonder it's such a popular ride. 

However, it took a long time for this new Toyota to get to where it is today. In fact, this it's been around since the early 1980's. This means it has had quite some time to perfect its craft! We're explaining the history of the Toyota Camry in N Charlotte and how it has evolved throughout the years.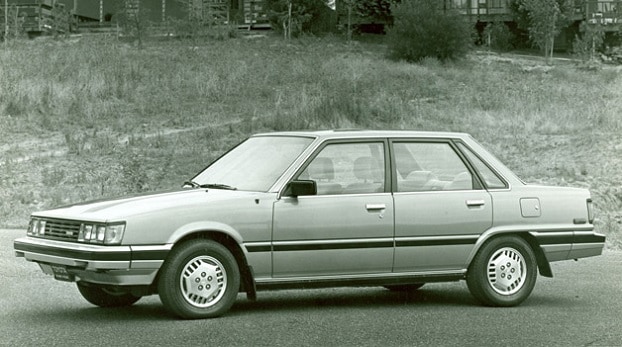 Explore the history of the Toyota Camry in N Charlotte

The N Charlotte Toyota Camry was released in the U.S. in 1983 and replaced the Toyota Corona.  Although it was up against some tough competition, it didn't take long for drivers to fall in love and then there was no stopping it! Just a few years after its introduction, the Toyota Camry in N Charlotte began to lead in sales and earn awards and accolades, including Consumer Digest's "Best Buy" in 1986! Let's take a closer look at some of its past milestones.


The second generation of the N Charlotte Toyota Camry was introduced in 1987 as a station wagon with a four-cylinder engine and the option of all-wheel drive. A V6 engine was introduced as an option just one year later.
In 1988, this new Toyota began production in Georgetown, K.Y., officially making it made in America. With this bragging right, the popularity of the Toyota Camry began to increase and even exceeded one million units sold in the U.S. in 1989.
The third generation came out in 1992 and brought some big changes. It was larger than the previous generation, bringing it into the midsize category. A coupe model was also introduced during this generation, bringing variety to the lineup.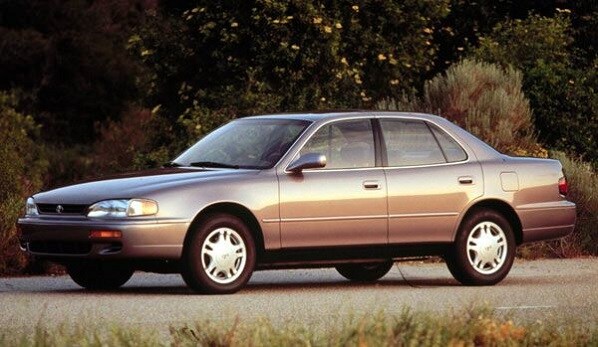 The Toyota Camry was completely redesigned again for the fourth generation, which was released in 1997. The wagon and coupe models were dropped and this new Toyota was better than ever before with enhanced style, performance and safety!
In 1997, this new Toyota in N Charlotte also earned the title as the best-selling vehicle in the U.S. and has held this position to this day! By 1998, its sales exceeded four million!
2002 brought the fifth generation and it was once again overhauled with a sleeker and more sophisticated look. This new Toyota also offered a more spacious cabin, added high-tech features and a more efficient engine!
It entered its sixth generation in 2007 with a sharper image and more standard features. This was also when the N Charlotte Toyota Camry Hybrid was released, offering an even more fuel-efficient option!
Finally, the seventh generation of this new Toyota came out in 2012 with more improvements to its appearance and performance. This is also when it began to feature the Toyota Star Safety System to improve safety.
Drive the 2014 Toyota Camry in N Charlotte today!

Now, the 2014 Toyota Camry is still in its seventh generation and continues to grow and advance every year! This new Toyota in N Charlotte boasts a sporty exterior, refined interior and some serious power under the hood to give you a dynamic driving experience. As aforementioned, it's super reliable, as 90 percent sold within the last ten years are still on the road today. It has had undeniable success, with more than ten million sold in the U.S. alone!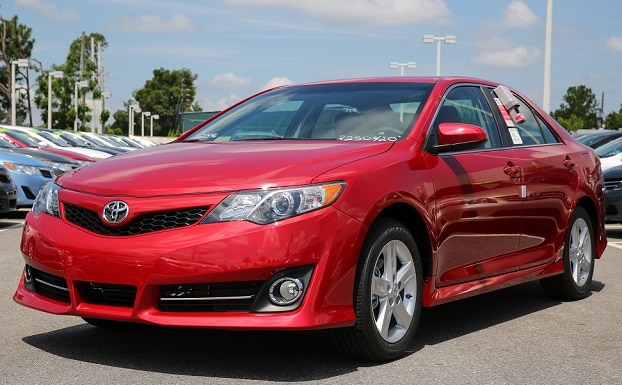 Want to know more about this new Toyota? Stop by Toyota of N Charlotte at 13429 Statesville Rd. in Huntersville. You can even get behind the wheel and experience what it has to offer with a test drive! Call our Internet Sales Team at (888) 883-3797 to schedule an appointment today.