If you buy a new Toyota Prius in N Charlotte
, you might notice that it comes with three driving modes. These driving modes are meant to help you get the best efficiency possible from your hybrid vehicle, but if you don't know what they are and don't know when to use them, you might not get all of the benefits that come with them.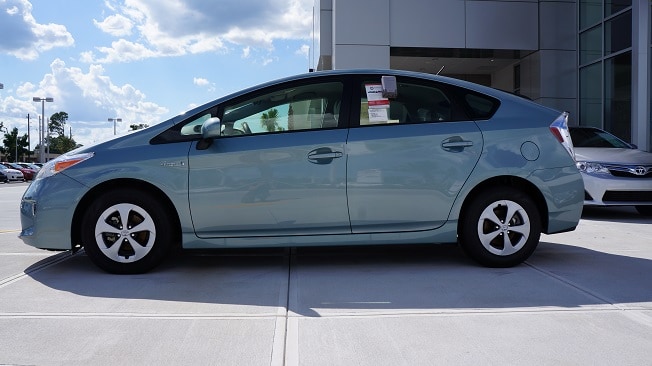 What are N Charlotte Toyota Prius drive modes? 

These three drive modes are made to be used in various driving situations you may encounter. You can pick between the drive modes, but first you have to know when to use each one. We want to tell you more about these each one so that you can ensure you're getting the best efficiency out of your N Charlotte Toyota Prius
! 
EV: This driving mode allows you to run completely on electricity when possible. It keeps you running in an all-electric mode for up to a mile when at low speeds. Once it cannot run in EV mode anymore, your N Charlotte Toyota Prius

will automatically turn to another driving mode. Under the perfect conditions, you can reach up to 25 mph for a half to one mile while using this mode. It's ideal for taking a short drive down the road or for when you're just starting your drive.
Eco: This is the most fuel-efficient driving mode. If you don't plan on speeding down the road and using a lot of power, Eco mode will help you save fuel. It measures driving conditions to save to most fuel possible. This drive mode changes the electric throttle control program to reduce the throttle response and even modifies the air conditioning operations. All of these changes reduce the fuel used to run the vehicle. It has been reported that you can save 10-20 percent of fuel intake when driving in this mode at all times! Eco mode is best when you don't plan on hitting high speeds or when just driving around Charlotte in your 2015 Toyota Prius.
Power: This driving mode is the least fuel efficient but gives you the most power when you need it. It can be used when accelerating and going at faster speeds. Power mode allows immediate throttle response when you need it to keep up with traffic. Although this is the least efficient mode, it still gives you hybrid status fuel efficiency. Use this mode when merging onto the highway or any other situations where you need a quick start.

Although there only three driving modes to choose from, technically there is a fourth driving mode - normal! This is the driving mode that's on when you do not choose to use any of the other driving modes. All of the other driving modes have a button to choose, but this is the only one that cannot be selected. When you turn on your Toyota Prius near Charlotte
, it will automatically be in normal mode and can be used in all driving conditions.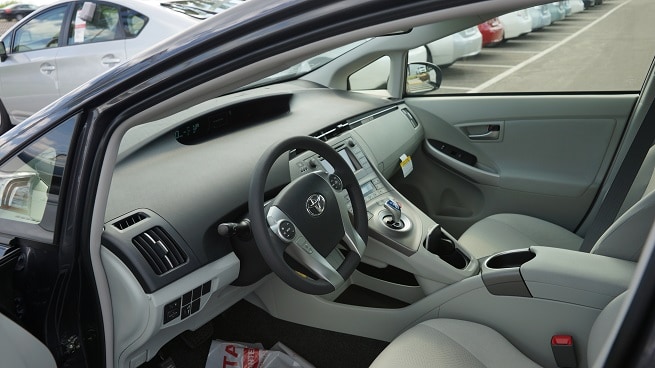 Test drive the new Toyota Prius near Charlotte NC!


We have a large selection of new Toyota Prius near Charlotte for you to choose from. We even offer all of the other models in the Toyota Prius family, like the Toyota Prius c, Prius Plug-in and Prius v. All of these models are different, but still offer great fuel efficiency! You can find the 2015 Toyota Prius you want right here at our N Charlotte dealership!
Visit Toyota of N Charlotte today to find out more. We're located off I-77 on exit 23. We look forward to seeing at our dealership and helping you drive off in a new Toyota!