The 2015 Toyota Prius is in N Charlotte, and we have an amazing selection of affordable and fuel-efficient vehicles for you to choose from! They offer everything from family-friendly space to a sporty look and feel. If you're in the market for transportation that's versatile, nice to the environment and you wallet, then look no further! The N Charlotte Toyota Prius family is sure to meet all of your financial and transportation needs!
Toyota Prius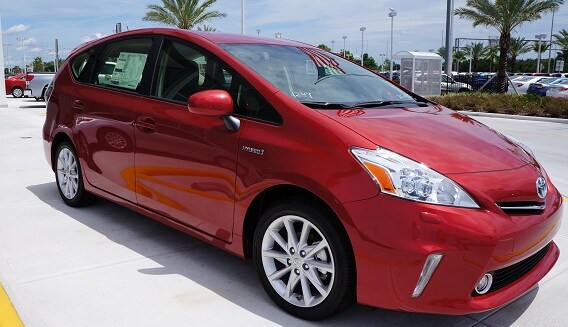 The 2015 Toyota Prius in N Charlotte is the original hybrid option that inspired drivers to drive vehicles that were more fuel-efficient and eco-friendly! Featuring Toyota's Hybrid Synergy Drive technology, this unique car uses both a gasoline and electric motor. The combination of these two features enables the vehicle to not only get the best possible fuel efficiency - up to 50 mpg - but also helps cut down on emissions that contribute to pollution! So take your pick from the N Charlotte Toyota Prius Two, Three, Four, and Five - we know you'll love them all!
Toyota Prius c
If you're looking for a sportier option that still gets great mileage, then check out the Toyota Prius c near Charlotte! This eco-friendly new Toyota comes in four different models and is combines style with caring for the environment. Not only does it provide amazing gas mileage, but great technological features too! The 2014 Toyota Prius c near Charlotte boasts Bluetooth wireless technology, iPod connectivity, and a rear-spoiler that lends a little bit of an edge. So when you're driving around town, you're driving in a style that won't harm the environment!
Toyota Prius v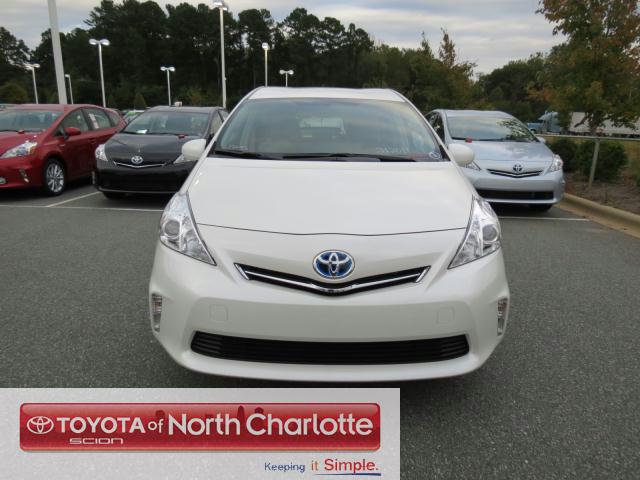 A very spacious and comfortable option, the 2014 Toyota Prius v in N Charlotte is great option for those who love space! Comfortably seating up to five people, it has tons of interior space for cargo, friends, and family. And since the backseat has a 60/40 split style, creating extra room quickly and efficiently is convenient and easy! Don't hesitate to pile everyone and everything into the new Toyota Prius v near Charlotte. It also uses amazing safety technology to keep everyone safe and secure while on the road with the Star Safety System. This system uses features like Brake Assist and Smart Stop Technology to work for you when the unexpected happens.
Toyota Prius Plug-in Hybrid

We keep hearing great things about the 2015 Toyota Prius Plug-in Hybrid and can't wait for it to arrive in N Charlotte! The first all-electric hybrid vehicle, you can reach speeds up to 62 mpg on its electric power alone! If you're not sure what driving this new Toyota would feel like, then hop into the original Toyota Prius! It operates just like it, with the difference being the Plug-in has the ability to run off of electricity alone!
If you love innovative technology, then you'll love every option the Toyota Prius family provides. Giving you amazing fuel-efficiency at a can't-beat price, don't hesitate to come and experience any one of these fantastic options! Call our Internet Sales Team at (888) 725-3520 to schedule an appointment and start test-driving today!