When you think of iconic new Toyota in N Charlotte, the Toyota Corolla, Toyota Camry and Toyota Prius are probably just a few of the models that come to mind. Although these are some of our most popular options, the N Charlotte Toyota RAV4 is also a fan-favorite and has made a huge impact on the auto industry. In fact, this new Toyota was the first compact crossover SUV to hit the market and opened up a whole new auto segment! 

Now, with more than 20 years under its belt, this new Toyota is bigger, more versatile and efficient than ever before! However, to truly understand how far the N Charlotte Toyota RAV4 has come, you have to take a look at its past!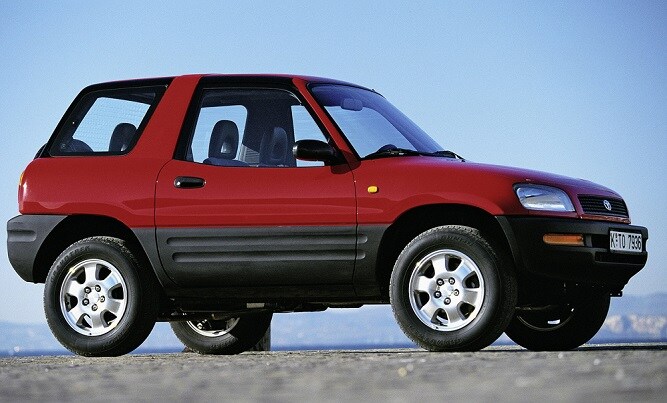 Learn about the beginnings of the N Charlotte Toyota RAV4

If you're a fan of the Toyota RAV4 in N Charlotte, you may be wondering how it got its start. It wasn't an easy road for this new Toyota; however, it continues to make a name for itself and gain the attention of drivers everywhere! Want to know more? Toyota of N Charlotte is taking you on a journey through the history of this new Toyota.


The first generation of the N Charlotte Toyota RAV4 was first introduced in 1994 in Japan and the United Kingdom. It was an instant hit and blew away the sales expectations of 4,000 units, causing Toyota to double production in the first year!

This new Toyota made its way to North America in 1996, but was quite different than the model we have available today. It was smaller and available with two or four doors. This Toyota RAV4 also featured a 2.0L four-cylinder engine and all-wheel drive!
It wasn't long until the second generation Toyota RAV4 was launched for the 2001 model year. It was completely redesigned to be bigger and more performance-driven. With a larger 2.4-liter four-cylinder engine and the option of manual or automatic transmission, this new Toyota was ready for adventure!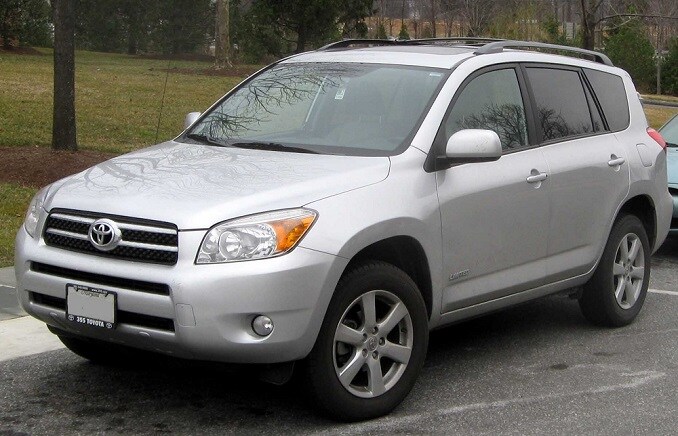 This new Toyota came with even more changes for the 2006 model year when it entered its third generation. It became standard with four doors and offered a roomier interior. Drivers were also given more power with the choice of a V6 engine!

The Toyota RAV4 EV was also introduced in the third generation for the 2012 model year. It's an electric version of the Toyota RAV4, which features the practicality of this compact SUV with an electrical powertrain to offer impressive fuel economy and let off zero harmful emissions!
In 2013, this compact crossover SUV improved even more, as it entered its fourth generation and was completely overhauled. Now it features a sportier image, great versatility, quality performance and more! It's equipped with an efficient 2.5-liter four-cylinder engine and a new six-speed automatic transmission. This redesign put this N Charlotte Toyota back on the map as huge contender in the auto market!
What is the Toyota RAV4 in N Charlotte up to now?

With the complete redesign in 2013, the 2014 Toyota RAV4 didn't need to change much. However, this new Toyota is always adding enhanced feature, safety and performance to continually improve! You can choose from LE, XLE and Limited - depending on the features you want. This Toyota SUV is available today at our Toyota dealership in N Charlotte, so come for yourself to learn more!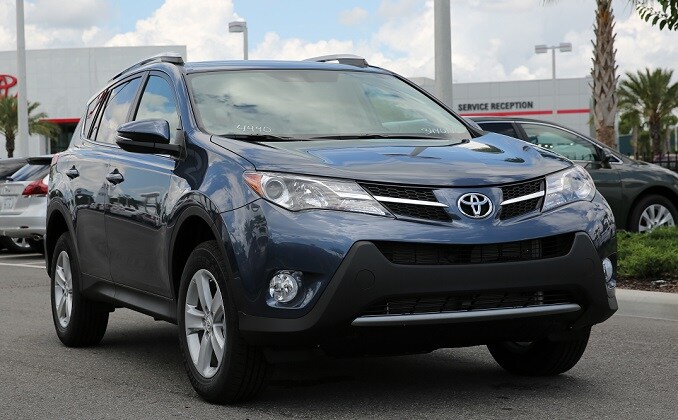 Toyota of N Charlotte is located at 13429 Statesville Rd. in Huntersville. You can also give our Internet Sales Team a call at (888) 883-3797 with any questions or to set up a test drive.