The N Charlotte Toyota Supra is arguably the most iconic Japanese sports car to ever hit the market! Although it's not currently a part of the Toyota lineup, the Toyota Supra has made a lasting impression in the minds of drivers to this day. 

Since it was discontinued, people have been speculating whether or not another N Charlotte Toyota sports car will follow it! No one knows the answer to this just yet; however, the Toyota Supra would be a hard ride to top. It made quite the name for itself in the 23 years it was on the market. 


Take a look back at beginning of the Toyota Supra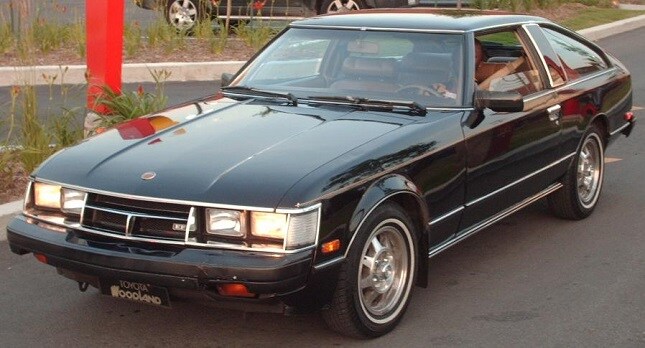 The Toyota Supra dates back to 1979 and stemmed from the N Charlotte Toyota Celica. It took the Toyota Celica and amped it up with a larger body and more power under the hood. We're explaining the full history of this Toyota sports car.

First generation (1979 - 1981)

The Toyota Supra was first introduced in Japan in 1978 and was exported to the U.S. in 1979. Like we said, this N Charlotte Toyota started as an offshoot of the Toyota Celica coupe. In fact, it was first named the Toyota Celica Supra. 
 

This Toyota was introduced as a high-performance sports car with a 110 hp 2.6-liter engine. Other performance-driven features in the N Charlotte Toyota Supra included the option of a five-speed manual or four-speed automatic transmission, four-wheel-independent suspension, and disc brakes. 

Compared to other vehicles at the time, this Toyota sports car near Charlotte was extremely tech-savvy! It offered feature like power windows, power lock, and cruise control. It also offered automatic climate control, which was unheard of at the time!

The Toyota Supra continued to evolve throughout the first generation by adding technology and performance features. By the end of this era, it had unmatched performance with sport-tuned suspension and V6 engine that produced 116 hp and 145 pound-feet of torque!
Learn more about the history of this N Charlotte Toyota sports car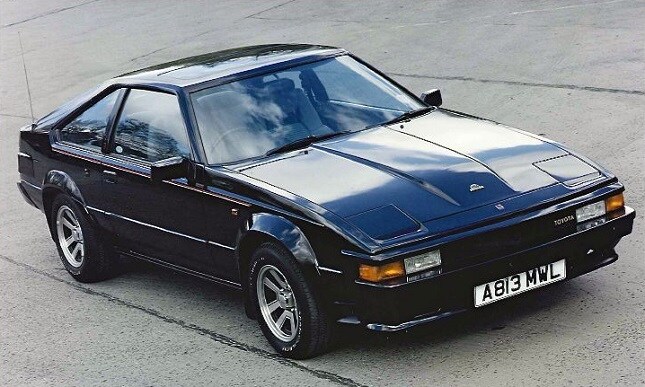 Second generation (1982 - 1986)

To kick off the second generation, this N Charlotte Toyota Supra was completely redesigned with an even sportier look!


The 1982 Toyota Supra flaunted a larger body, pop-up headlights, and an all-around sleeker image. 

This N Charlotte Toyota was also split up into two classes. Drivers could choose the P-Type (performance) or L-Type (luxury)! 

By the last year of the second generation, this Toyota sports car produced 161 hp! 

Third generation (1986 - 1992)

This Toyota entered its third generation with its own identity! It broke away from the Toyota Celica and was named the Toyota Supra. 


This Toyota near Charlotte was also given an overhaul, which made it look like a high-end sports car! However, it kept its pop-up headlights and aerodynamic silhouette remained. 

In 1987, this Toyota added a turbocharged model, which made it the first U.S. car with both a turbocharged engine and anti-lock brakes!

It also offered a targa-type sport roof, which opened up to the outside elements (much like a convertible).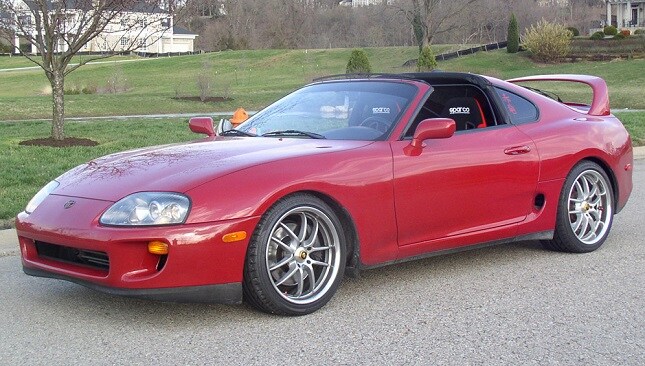 Fourth generation (1993 - 2002)

The fourth generation is when the N Charlotte Toyota Supra really started to make a name for itself by putting a strong focus on performance. In 1993, it was categorized as a supercar and truly became a legend!


The Turbo model of this Toyota in N Charlotte blew other supercars out of the water with 320 hp! This was the highest level of performance Toyota ever put on a new Toyota.  

It also entered this generation completely redesigned with a plunging body that was shorter, wider, and lower to the ground. It also ditched the pop-up headlights for fixed headlights and it offered a large rear wing!

With all of this performance, the price of this Toyota sports car began to go up. However, Toyota also offered it in a base version to offer drivers a more affordable option. 

Full production of this Toyota Supra ceased in 2002.

Although we don't have this Toyota sports car available today, we do have some other sporty options to choose from at Toyota of N Charlotte! Stop by today at 13429 Statesville Rd. We're located just off I-77 on exit 23.