If you're on the market for a compact pickup truck, chances are the N Charlotte Toyota Tacoma
and the Nissan Frontier are somewhere on your list of considerations. There's so much to think about when buying a new vehicle, but the best thing you can do is all of your research before making a decision. When buying a truck, there's a lot to consider like ability, power, technology and fuel efficiency. If you want a truck with all of these qualifications, we suggest the Toyota Tacoma in N Charlotte
! Through our research we found a variety of reasons why we feel it's the best pickup truck for you!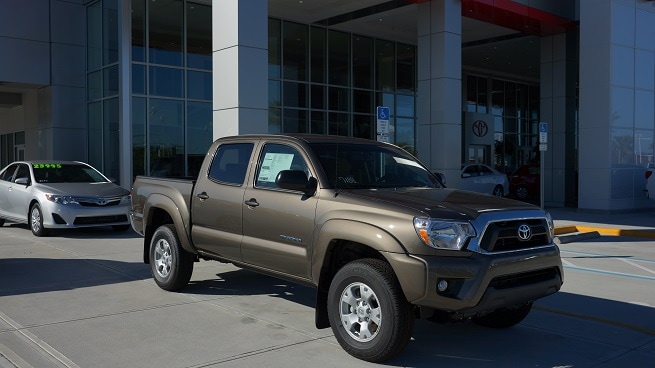 How does the N Charlotte Toyota Tacoma compare?

When we compared the 2013 Toyota Tacoma
in N Charlotte to its competitor, the Nissan Frontier, we found some great advantages in the Toyota:


Enhanced capabilities: If you want to take your pickup truck off the road, you might want to know how the off-road abilities compare in these two trucks. The N Charlotte Toyota Tacoma 4x4 is rated to clear steeper approach and departure angles than the Nissan Frontier. With this kind of advantage, you can be sure you're getting a truck that will have all of the abilities you're looking for when going on off-road adventures!
Greater power: When buying a pickup truck you want to make sure it's going to have the power you need for things like towing and payload. The N Charlotte Toyota Tacoma V6 has greater towing capacity at 6500 lbs. compared to the Nissan Frontier Pro-4X, which only has a capacity of up to 6100 lbs. Not only does the Toyota Tacoma Cab 4x4 V6 take out the competition in this category, but it even has a higher payload. It can take almost 200 lbs. more of maximum payload than the Frontier Crew Cab Pro-4X 4x4. With these important victories, the Toyota is the clear choice when choosing a pickup truck with the right amount of power.

Superior technology: If you want a driving experience that's also going to be entertaining, you want to go with the Toyota Tacoma in N Charlotte! It has Entune, a comprehensive technology system that its competitor lacks. Entune keeps you connected to all of your favorite Apps like Pandora and iheartRadio. It allows you to use navigation so you never get lost, check the weather so you can plan your day accordingly and even make dinner reservations while on the go. It also keeps you updated on traffic, sports, stocks and fuel prices. In the new Toyota Tacoma near Charlotte you will stay connected to everything you need!
Better fuel efficiency: With the N Charlotte Toyota Tacoma, you don't have to spare on fuel efficiency just because it's a truck. This Toyota beats its competitor when it comes to its fuel economy rating. It gets about 21 mpg city, while the Nissan Frontier only gets about 19 mpg city.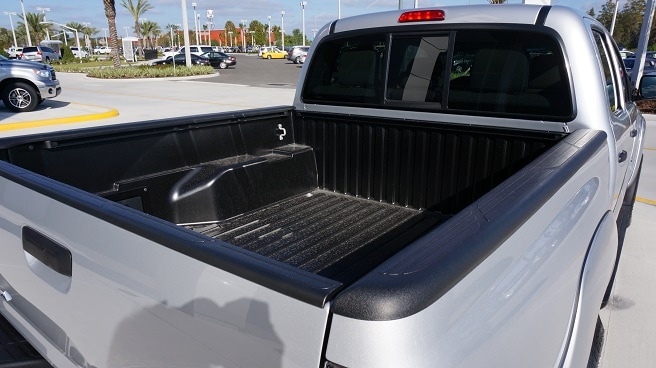 N Charlotte Toyota Tacoma is the clear choice

As you can see, the 2013 Toyota Tacoma in N Charlotte is the obvious an excellent choice, especially when comparing it with the Nissan Frontier. These are just some of the advantages this Toyota has over its competitors.

If you think this is the right truck for you, stop by our N Charlotte dealership and test drive one. We want to see you drive off happy in a new Toyota today! We're located at 13429 Statesville Rd. You can also give our internet sales team a call to learn more at 888-883-3797!