Here at Toyota of North Charlotte, we are proud of our Toyota vehicles and how they continue to improve and get more advanced over time. One of those vehicles that has been transformed and enhanced over the years is the N Charlotte Toyota Tundra. This innovative Toyota truck has been out for a long period of time and continues to be one of the top-sellers in the full size pickup truck market. Go back in time with us as we look at how the Toyota Tundra got its start!
The Toyota Tundra is a classic!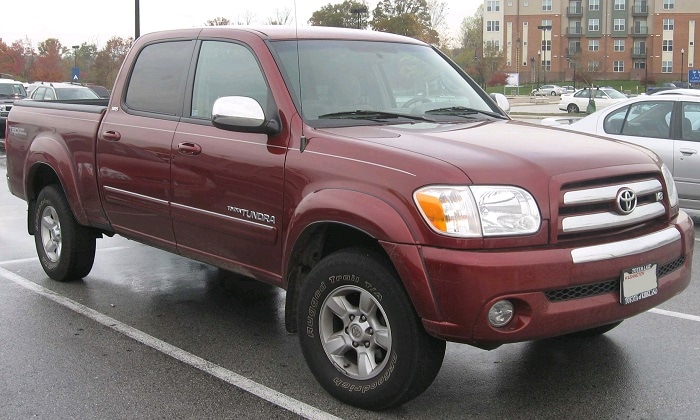 This Toyota truck in N Charlotte is currently in its second generation, but had a historical first generation with six model years.
First Generation
Starting in 2000, the first Toyota Tundra was manufactured in Princeton, Indiana. Sales surpassed expectations and the truck was even nominated for North American Truck of the Year. That same year it was named Motor Trend Magazine's Truck of the Year and named Best Full-Size Truck by Consumer Reports.

Buyers were gawking at this new N Charlotte Toyota truck because of its available 3.4 liter V6 engine or 4.7 liter V8 engine under the hood.
In 2005, a 4.0 liter V6 engine was introduced, as well as a 6-speed manual or a 5-speed automatic transmission.
A Double Cab trim-level was added in 2004 with four doors, a longer bed, and added height.
Second Generation
In 2007 the N Charlotte Toyota Tundra was redesigned and reintroduced to the public. It was bigger and better than ever!
The payload capacity and towing capacity increased by thousands of pounds.
Three different engine choices were available: a 4.0 liter V6 engine, a 4.7 liter V8 engine, or the all-new 5.7 liter V8 engine.
The Toyota Tundra near Charlotte had 31 available configurations depending on which cab size, bed size, engine size, wheel bases and transmission you picked.
Now the consumer had the choice of a new Double Cab, and the previous Double Cab was replaced with the Crewmax.
In 2010, a new trim level was added to the lineup: the Premium.
The grille and tail lights received a face lift for a more modern and updated look.
In 2014, this new Toyota truck was completely redesigned in and out!
Be a part of history with this N Charlotte Toyota truck!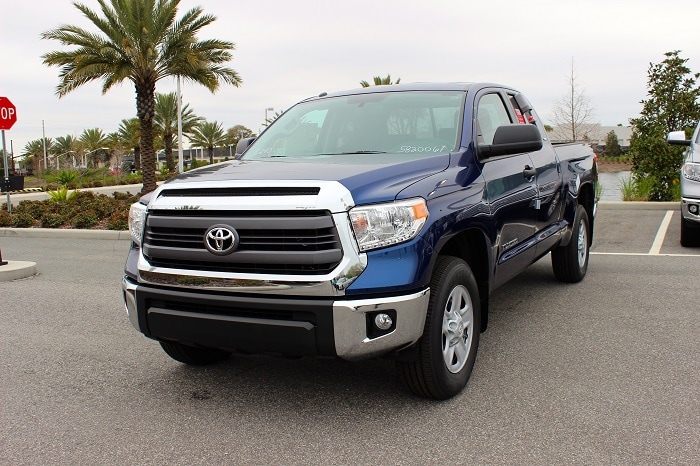 The Toyota Tundra proved to be a rough and tough full-size truck loved by truck buyers everywhere. Now, the 2016 Toyota Tundra near Charlotte is being manufactured and produced in Texas! This American-made truck is made of domestic parts and bought by a large portion on American consumers.
This new Toyota truck now has six trim-levels and three engine options, including a flex fuel engine. The new Toyota Tundra in N Charlotte has a lot going on inside the cab, too. The Entune Audio system comes standard and includes features like a 6.1 inch touchscreen display, USB port with iPod connectivity, integrated backup camera, and Bluetooth wireless technology.
The Toyota Tundra near Charlotte has come a long way, and continues to capture the hearts of truck lovers. If you're interested in getting behind the wheel of the 2016 Toyota Tundra in N Charlotte, visit us at 13429 Statesville Road!