If you're a fan of off-roading, you know it takes a new Toyota with the right capabilities to be able to perform the way you need. We have some great options for off-roading such as the N Charlotte Toyota Tacoma, Toyota Tundra and Toyota 4Runner. However, if you want a new Toyota with customized performance, take a look at our Toyota Racing Development (TRD) auto parts in N Charlotte!

TRD has been delivering the equipment needed for off-road enthusiasts for 35 years and counting. It's an in-house tune shop for Toyota racing teams and provides parts and accessories to drivers who want to enhance the performance of their Scion, Lexus or new Toyota in N Charlotte!



TRD helps Toyota with motorsport victories


TRD started in 1979 and has been an important component of Toyota's success in motorsports. With a focus on authentic performance, TRD has helped Toyota achieve victories in motorsport racing series such as Indy Car, the Baja 500, desert off-road, USAC, Nascar, IMSA, Grand Am Sports Car racing and more! Our N Charlotte Toyota dealership is sharing some of the milestones in Toyota racing brought on with the help of TRD:

1980 - Toyota sponsored the Grand Prix in Long Beach, and it was renamed the Toyota Grand Prix of Long Beach

1989 - Toyota sponsored Ivan "Ironman Stuart", who helped win its first Manufacturer's Championship

1983 - Toyota showed off what it can do off the road by dominating the Mikey Thompson Off-Road series and the SCORE International Off-Road series

1989 - Toyota sponsored the Atlantic Championship series and became its official engine supplier

1994 - Toyota driver won the "ultimate" and "overall" classes at the Pikes Peak International Hill Climb

1996 - Toyota began its journey into open wheel racing and joined the Championship Auto Racing Teams 

2002 - Toyota entered drag racing with the National Hot Rod Association 

2003 - Toyota won the Manufacturers Title and Driver's Championship in the Indianapolis 500

2006 - Toyota entered the NASCAR Sprint Cup Series and Nationwide Series

As you can see, TRD comes from a long heritage of off-road racing! Toyota continued to make strong moves in racing and win titles with the help of TRD, and still does to this day.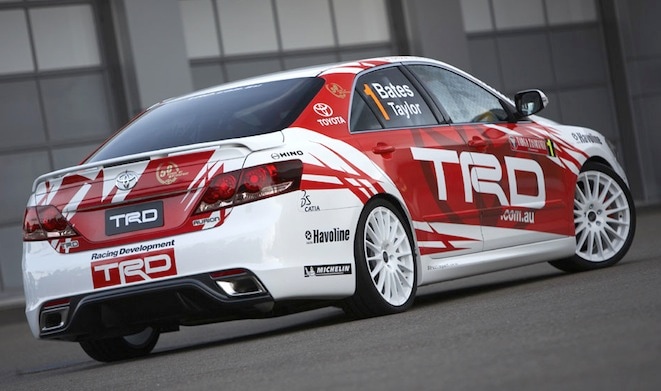 Enhance your new Toyota in N Charlotte with TRD parts and accessories

Although TRD has helped Toyota achieve success in pro racing, it's not only for the professionals! Throughout the years, TRD has become one of the most celebrated engineering companies and now offers consumers the chance to get their hands on its performance parts and accessories! That's right - you can soup-up your new Toyota in N Charlotte with high-quality parts and accessories to give you the ultimate off-road experience! Some of the performance products offered include:


Wheels

Exhausts

Suspension parts

Brakes

Body kits

Superchargers

And more! The best part is that you can get all of these TRD parts and accessories for your new Toyota right here at Toyota of N Charlotte! These parts are good for new Toyota trucks, cars and SUVs. Whether you like to race your N Charlotte Toyota or take it on off-roading adventures, you can count on TRD to provide your new Toyota with the right capabilities!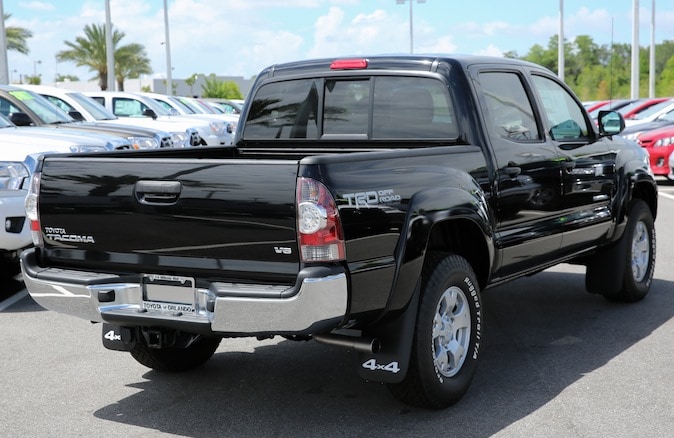 Visit Toyota of N Charlotte to check out all of the TRD products we have available. You can also call us at (888) 883-3797 and ask for the Parts Department to learn more about TRD. You can also stop by at 13429 Statesville Rd. to take a look at our new Toyota in N Charlotte!