You're considering purchasing a used car - but you're a little apprehensive because the car is pre-owned. This is understandable because there are a lot of scary things you hear about buying pre-owned cars. However, not everything you hear is true! At Toyota of N Charlotte, we've heard it all. To help you feel more confident about buying a pre-owned car in Charlotte, our car shopping experts are explaining used car myths and whether they are true or false!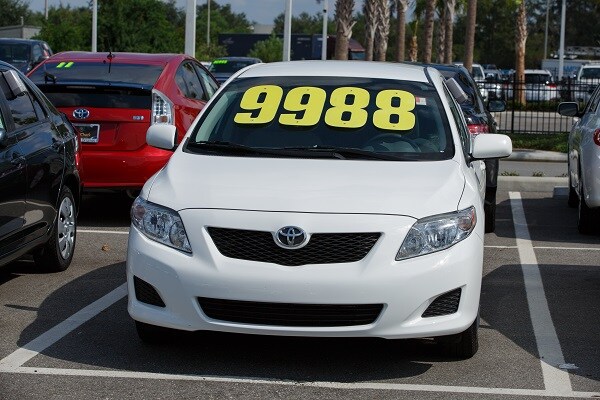 Used Car Myths: Fact or Fiction?
It's true, buying a used car in Charlotte is cheaper than buying a new ride - but is it worth it? You may have heard that purchasing a pre-owned car is a waste of money because they're unreliable or not high quality. Before you break the bank on a brand new car because you're nervous, see what used car myths are true, and which ones are hog wash!
"Used cars aren't reliable."
FALSE! When you purchase one of our best used cars in Charlotte, it comes with peace of mind. Every single one of our pre-owned vehicles has been given the "OK" by our expert Charlotte auto service technicians. The cars are put through a thorough and extensive 160-point safety inspection, from bumper to bumper before they're put on the lot. You can ensure that a Charlotte pre-owned car will be safe and reliable!
"Vehicle history reports are FREE!"
TRUE! At Toyota of N Charlotte, you can easily get a FREE Carfax history report on each specific car you're interested in. All you have to do is ask your sales associate! It's important that you take a look at a vehicle history report before you purchase a pre-owned vehicle because it contains vital information about the vehicle. On Carfax report you can find info like the number of previous owners, auto service records, accident history, and more.
"You can bring the car back in three days if you don't like it."
FALSE! This rumor often puts people in an undesirable situation. Most dealers and sellers have a final sale policy. If you purchase a used car in Charlotte, it's yours! Before you sign on the dotted line, make sure that car is the right ride for you!
"You don't need to take a test drive."
FALSE! Before you purchase a used car in Charlotte, you should get behind the wheel and take it out on the road. You won't really know how the car handles before you buy it unless you take it for a test drive. When you take a vehicle for a test drive, you should make sure that you're comfortable in the driver's seat and handling that style of vehicle. Once you're test driving it, feel the way the car accelerates, brakes, and turns.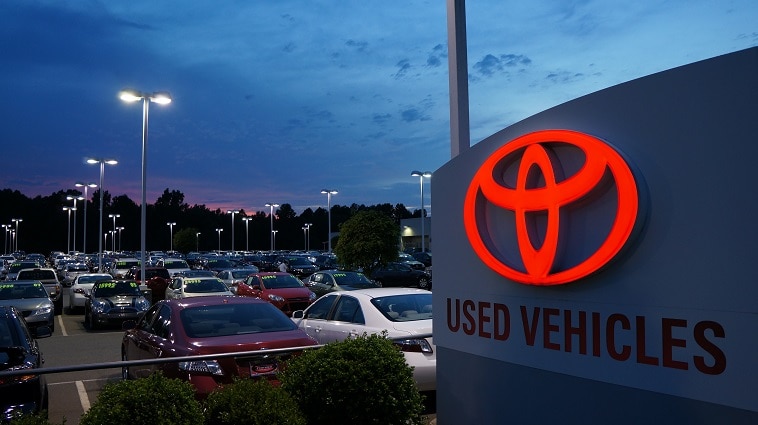 Shop reliable pre-owned cars TODAY!
Don't be scared to purchase a used car in Charlotte! Chances are a lot of the myths and rumors you've heard are NOT true! If you have more questions about buying a used car, give Toyota of N Charlotte a call at (888) 883-3797!