It's important to make sure you have all of the facts before buying a used car in Charlotte. This means digging into the history of the used car and paying attention to any suspicious information. The last thing you want is to invest in a vehicle that's going to cause more problems for you down the road! You want a vehicle that was well-kept with routine car maintenance and is free of serious damage. To ensure you're buying a quality used car in Charlotte, we suggest asking for a vehicle history report before making your purchase!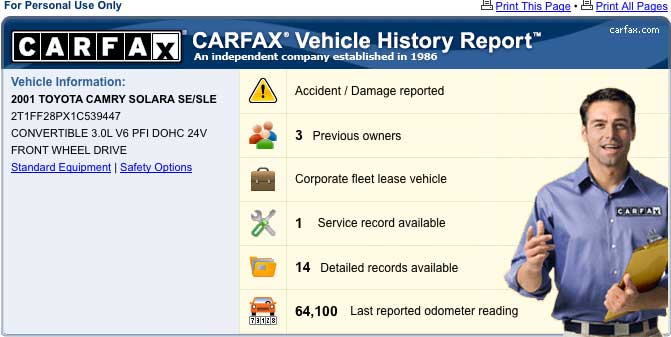 Toyota of N Charlotte explains vehicle history reports

A vehicle history report compiles information about a Charlotte used car to give you a comprehensive overview of the vehicle's past. This information is taken from police reports, the DMV, insurance companies, car dealers, towing companies and many other sources. Some of the important information you can find on a vehicle history report include:


VIN number, make, model, style and a vehicle description 

Number of previous owners and locations

Last recorded odometer reading

Reported damage and accidents it was involved in

Filed auto repair and service records

Although you don't have to worry about quality when it comes to our used car dealership in Charlotte, you should always ask for a vehicle history report. Luckily, we offer a free vehicle history report with every Charlotte used car - all you have to do it ask! However, you may have to get your own when dealing with a private seller. All you have to do is get the vehicle's VIN number and use a third-party source, such as CarFax!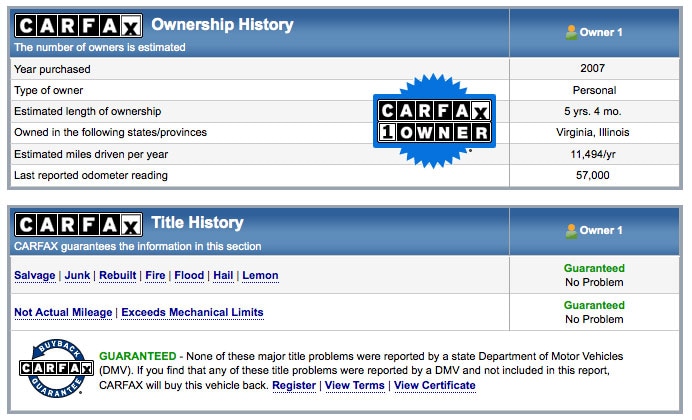 How to a read the vehicle history report on a used car in Charlotte

Once you get a hold of the vehicle history report for a used car in Charlotte, it's important to know how to read it. It can be hard to decipher through all of the information in front of you. Some of it is just basic information, but it's important to be able to catch the red flags! Our N Charlotte Toyota dealership is sharing what information you should look out for on a vehicle history report.


Description: First and foremost, you should pay close attention to the vehicle's description to ensure it matches the used car you're looking at to a T! Sometimes car dealerships can get reports mixed up and give you the wrong information. Other sellers can try to deceive you with a different a vehicle's report, which is why you have to keep your eyes peeled!
Number of owners: This report should also include the number of past owners. The more owners the Charlotte used car has had, the more concerned you should be. This is because it's difficult to keep track of auto service records with multiple owners, which means it may not have had proper care. This can also raise the question of why ownership of the used car has changed so many times - is there something wrong with it?
Locations: Information about the vehicle's past locations is also important to take into consideration, as not all places are car-friendly. For example, locations with cold weather can cause damage to the vehicle from the snow, ice and road conditions. Other weather patterns that can be damaging include extreme heat and flooding.
Collisions and auto repairs: If the vehicle was involved in a car accident, this information would most likely be on the history report. You should also be able to find out what kind of auto repairs it has had. Look out for serious collisions and extensive auto repairs. Frame damage and other damages can cause serious problems for you if not repaired properly!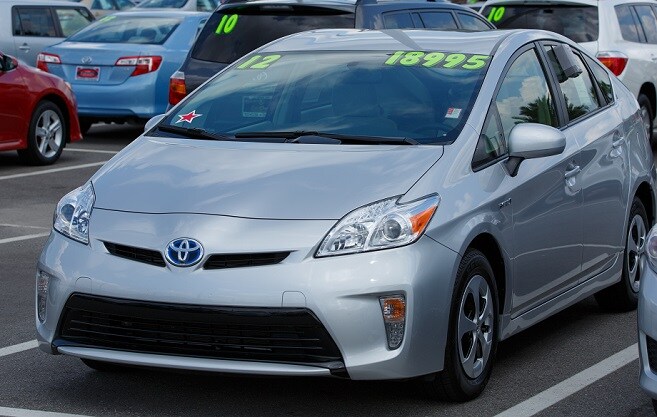 Just because you find any of these red flags on a vehicle history report of a Charlotte used car doesn't mean you should walk away. It's up to you what you consider a deal-breaker. 

Visit Toyota of N Charlotte today to check out our entire selection of quality pre-owned vehicles! Like we said, we offer a FREE vehicle history report with every used car in Charlotte. We're located at 13429 Statesville Rd. in Huntersville. Contact our Internet Sales Team at (888) 883-3797 for more information.