Have you made a lot of memories with your old car? You two have been through a lot together over the years. However, your car wasn't made to last forever. Eventually, cars get too worn down and worn out, and end up having to retire. If you're facing troubles with your Charlotte used car, here are five signs that it's time to call it quits on your car and send it off to used car heaven!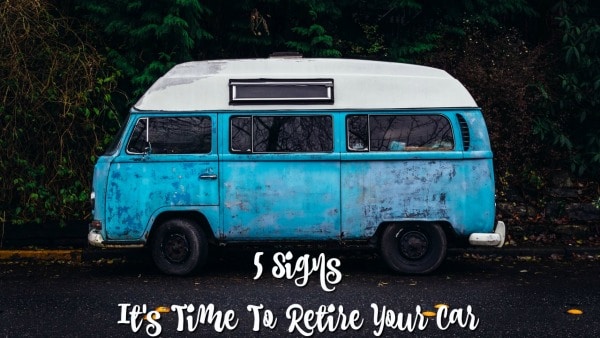 Five signs your Charlotte used car is ready for retirement
Before you dump any more money into Charlotte auto repairs for your broken down used car, you should pay attention to the signs that it's time for your car to retire.
1.    A seized or cracked engine block
If your car won't start and the engine will no longer run because it has seized or cracked, you may as well kiss it goodbye. These are serious issues that cannot be easily (or cheaply) fixed. For a seized or cracked engine block, you will need a completely new engine to be installed. This is an incredibly expensive auto repair.
2.    Auto repairs equal more than the value of the car
When you bring your Charlotte used car into a mechanic, and their auto repair estimate costs more than the car itself - it's time to let the car go. If this is the case, it's better to just get a new ride that is guaranteed to be more reliable.
3.    It has had severe accident damage
Have you and your Charlotte pre-owned car been in an accident? If you made it out but your car didn't, your car should probably be sold for parts rather than be back out on the road. If your car suffered frame damage in the accident, its structural integrity has diminished and it's a safety risk to drive.
4.    Excessive rusting on the frame
Over time, the metal on your car can begin to rust if not maintained well enough. If your car's smooth and shiny paint job has turned rusty and flaky, it might be time for an upgrade. If there is rust on the undercarriage or on the frame, it can be dangerous to drive.
5.    Parts are hard to find and expensive
Depending on how old your car is, replacing an auto part can prove to be difficult. If your car model has been discontinued for almost a decade, manufacturer auto parts are going to be few and far between. They are also going to cost you a lot.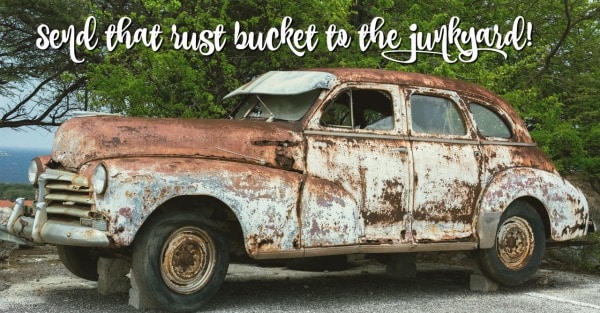 Upgrade at our used car dealership in Charlotte!
You love your old used car in Charlotte, but it's time to part ways. Once you've decided that your used car in Charlotte is better suited for the junkyard, it's time to get into a new ride!
The sales associates here at our Charlotte used car dealership can help ease the process of moving on! They can help you find a new ride that will meet your needs, fit your budget, and put a smile on your face.
For help retiring your car or upgrading to a new one, give our Charlotte used car dealership a call at (888) 883-3797!