When buying a new vehicle, there are some important decisions to make. After deciding on a make and model, you have to choose a trim-level. If you're not familiar with this term, this may sound like a daunting task. However, our Toyota dealership in N Charlotte is determined to make your car buying experience as easy as possible! This is why we're explaining trim-level and how to choose the right one for you.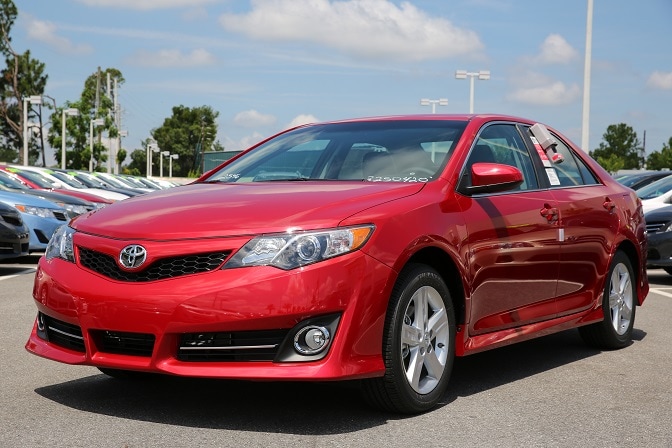 Toyota dealership in N Charlotte explains trim-levels

Whether you want the N Charlotte Toyota Camry or Toyota RAV4, you can choose the features in your new Toyota by selecting a trim-level. This term refers to a particular set of features that come with a vehicle. For instance the Toyota Camry in N Charlotte offers four trim-levels - L, LE, SE and XLE. How do you know which grade is right for you? Here's some important information to take into consideration when choosing your new Toyota:


The name of the trim-level always comes after the name of the make and model. For example, if the make and model was the Toyota Camry and the trim-level was XLE, it would be the Toyota Camry XLE. 

Each trim-level comes with a specific set of features, which are bundled together for one price. This makes it easier to choose what features you want included in your new Toyota.

Most new Toyota in N Charlotte offer a base trim-level, such as the Toyota Camry L. As the grades go higher, more features are included and the price is adjusted accordingly.

Although trim-levels can be added or discontinued with each model year, Toyota keeps a consistent hierarchy for each new Toyota no matter which dealership you visit. This means L will most likely always be the base grade for the Toyota Camry. 

You can also add the features you want in your new Toyota by choosing different packages and options. These features are usually not available as standard features in the trim-levels and allow you to personalize your vehicle.
Choosing a trim-level for your new Toyota near Charlotte

With all of this information at hand, choosing a trim-level for your new Toyota should be simple. When making a selection, keep in mind your budget and what features are important to you. The base trim-level usually comes with basic features such as power windows and locks, AM/FM/CD player, air conditioning and more. If you're on a tight budget, this would be the most economical choice.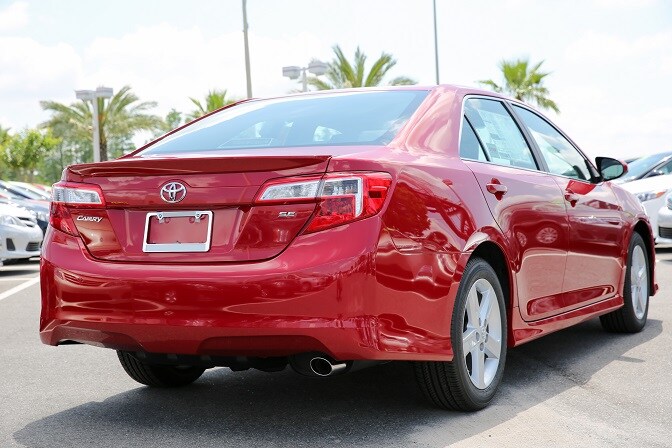 However, if you want all of the latest features and technology, it might be worth it for you to invest in the highest grade. In the Toyota Camry XLE, you can find more advanced features such as:


Power tilt/slide moonroof

Display audio with touchscreen

Leather-trimmed steering wheel

Wood-grain style interior trim 

8-way power adjustable driver's seat

Visit Toyota of N Charlotte today to check out our new Toyota and what each grade has to offer. We're located at 13429 Statesville Rd. just off I-77 on exit 23. You can also call our Internet Sales Team at (888) 883-3797 for more information or to set up and appointment to meet with a Sales Specialist.