When you're shopping for a new Toyota near Charlotte
, there are always a few things at the top of your list. Display Audio or leather seating may be top priorities, but have you ever thought about horsepower or torque in a new Toyota near Charlotte? Those specs might not be important factors to you, unless you know what they are. While horsepower and torque are usually grouped together, they are entirely different measurements. Our N Charlotte Toyota dealership is here to unravel the mystery between these two specs!
Horsepower moves your new Toyota near Charlotte FAST!

Horsepower is a common spec that is talked about in conjunction with sports cars. We know that the more horsepower a new Toyota near Charlotte has, the faster it goes. You might be surprised to learn that horsepower isn't what's moving your car - torque is. Without torque, your new Toyota in N Charlotte wouldn't move anywhere. Torque is the force behind your engine and horsepower makes it work faster.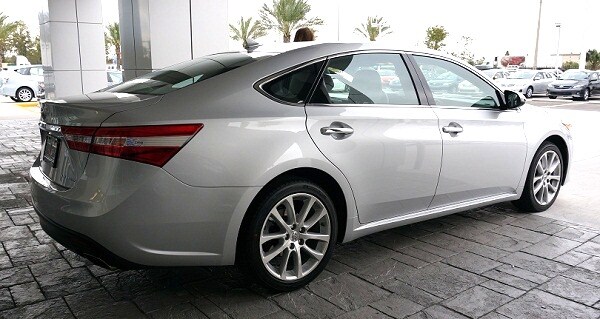 As you can already see, horsepower and torque go hand-in-hand. Horsepower is what gets your car to move quickly when you're already moving on the road. The more horsepower you have, the easier it will be to pass someone on the highway in your new Toyota near Charlotte. Once you're accelerating, horsepower is what gives you the extra boost. For daily driving, horsepower won't do much. Most of us aren't race car drivers on a daily basis.

Torque is a different story. This provides your new Toyota in N Charlotte with low-end power. When you're going a lower speed, torque kicks in. Accelerating after sitting at a red stop light is improved with more torque. You'll find more torque in lower gears than you will at high speeds in higher gears. This is especially important in towing. If you're going to buy a new Toyota that needs to tow, you should look for one with the most torque.

Purchasing a car with high torque and no horsepower isn't what you want, however. It should be proportional to what you're looking for. If your new Toyota can tow 10,000 pounds but can't get any speed on the highway, you're in a different predicament.
Toyota Trucks pack plenty of torque for towing!

The 2015 Toyota Tundra and Tacoma are both capable of towing cargo. Check them out at our N Charlotte Toyota dealership! They're amazing options that provide the right ratio of torque and horsepower for best towing practices. For example, on the N Charlotte Toyota Tacoma
you can choose an engine designed for towing. It has 236 horsepower and 266 pound-feet of torque. This is to ensure your truck can safely tow at least 3,500 pounds.

In the N Charlotte Toyota Tundra
, you'll find even more torque. The 2015 Toyota Tundra varies by model, but you'll find available engines that produce up to 401 pound-feet of torque and 381 horsepower. Notice, the horsepower is lower than the torque because these trucks are designed to tow.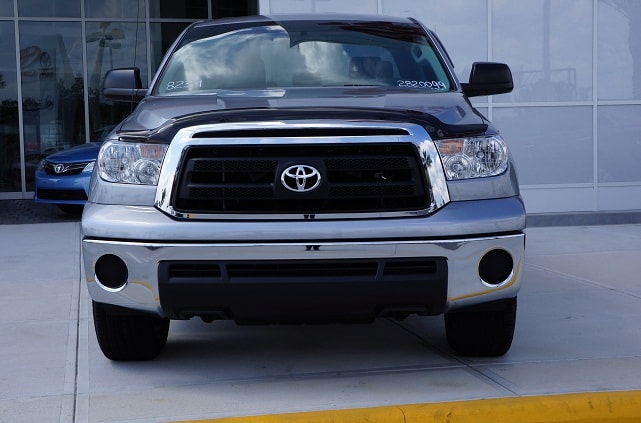 On the other side of the spectrum, if you check out the 2015 Toyota Avalon near Charlotte
, you'll see the opposite. The Toyota Avalon isn't built for towing. Instead of more torque, you get more horsepower. This car has 268 horsepower and 248 pound-feet of torque. It's a different driving experience altogether!

Still not sure which you'd rather have? Visit Toyota of N Charlotte today to test drive new Toyota with more torque or more horsepower. We are located off of I-77 in Huntersville. We can't wait to see you!