If you're thinking about getting a new Toyota in N Charlotte
, then you don't need to stress about trying to find the best price. Our new Toyota and used car specials
in N Charlotte can easily help you narrow down which vehicles are best-suited to your financial needs! Trying to find the right vehicle that meets your transportation needs, however, is another element to consider. If you need a new Toyota in N Charlotte
that has the ability to tow cargo, then are a few questions to ask yourself to make sure you get a vehicle that easily handle what you want to tow.
How to choose a new Toyota in N Charlotte that can tow!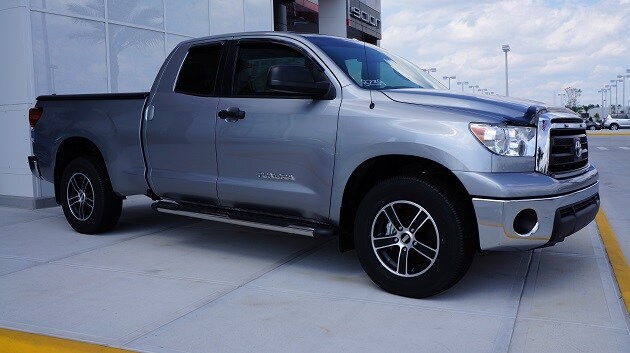 With some vehicle styles, it's pretty apparent that they won't be able to handle a lot of cargo. For example, the N Charlotte Toyota Prius
isn't designed to tow a heavy trailer! However, some vehicles that aren't trucks can easily handle towing a fair amount of weight. There are a few things to consider if you're interested in getting a transportation option that's not a truck:
   
How much weight do you plan to tow? -- It's important to consider not just the weight of the cargo, but the weight of the trailer as well. Every new Toyota in N Charlotte that can tow has a Gross Vehicle Weight Rating (GVWR), which basically tells you the maximum amount of weight it can handle. This includes the trailer, cargo, items in the trunk, passengers - everything. If you think that you'll be close to this weight limit when you're just towing the trailer and whatever is that's on it, then it's best to go with a different vehicle that has a higher GVWR.
   
   
What do you plan on towing? -- Believe it or not, this has a significant influence on the vehicle style you should look at. If you anticipate towing a lot of heavy cargo on a daily basis, then you'll want to look for new Toyota in N Charlotte that's more durable, such as the 2015 Toyota Tundra. However, if you only want to tow a small boat or occasionally used a flatbed trailer to transport smaller items, you'll probably be fine with a four-door sedan or SUV, such as the new Toyota 4Runner. Always remember to consider the GVWR, though, when you start test-driving and are getting ready to make a purchase.
   
   

Does it matter if the vehicle has front-, rear-, all-, or four-wheel drive? -- Experts recommend rear-wheel drive for individuals who anticipate doing serious towing. This is because it offers better traction and stability than what front-wheel drive achieves. All-wheel drive can also help in towing performance. However, vehicles that have this option can sometimes have a reduced towing capacity.
Does the torque in my new Toyota matter?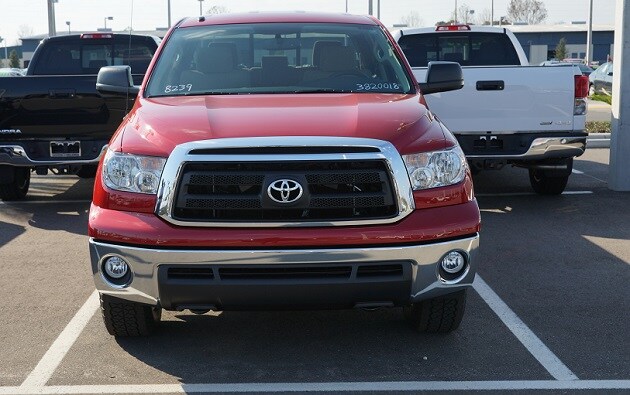 Torque is very important when it comes to towing. This is because you're looking for power - not speed. If you examine the 2015 Scion FR-S in N Charlotte, you'll see that this vehicle has a lot of horsepower, but not as much torque, because it's built to go places quickly. However, the new Toyota Tundra in N Charlotte has a lot of torque because it needs power to transport heavy items. Ideally, you want a vehicle that has low-rpm. This will help deliver the kind of towing performance you're interested in! 

Have any questions? Don't hesitate to call and ask! Our Internet Sales Team is ready to assist you with whatever you need. Just give them a call at (888) 883-3797!