Are you thinking about using your vehicle to tow? We have a great selection of rides that offer a powerful performance perfect for taking on heavy towing duties. However, no matter the ride you have, you should always make sure that it's prepared to tow before you hitch up and hit the road. Our Charlotte Toyota Service Center is here to give you the ins and outs of how to prepare your vehicle to tow like a pro! 
Do you know how to check your car's towing capabilities? 
First, check your owner's manual to ensure that your vehicle can handle the weight your about to throw at it - if you're not sure, ask your Charlotte Toyota service tech to give you a hand.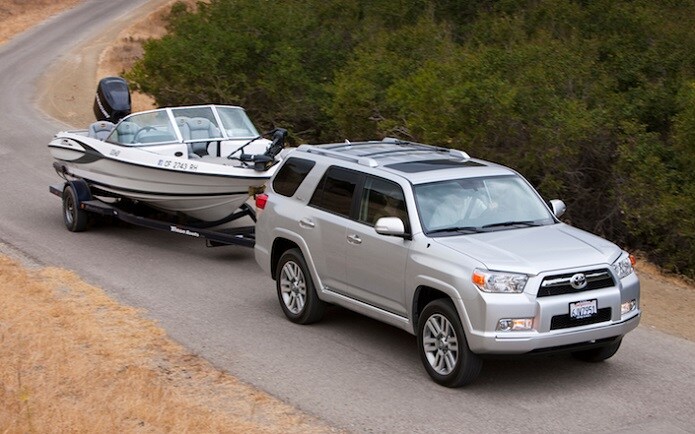 Next, get all the towing tools you need! You CANNOT tow something by tying it to your bumper with ropes or chains. Trust us on this one - not only can you rip your bumper right off, you can also do structural damage to the frame of your car that will cost you big bucks in terms of Toyota Service in Charlotte! You need to install a tow bar, hitch, and receiver in order to safely and efficiently tow the load you have in mind. 
Our Charlotte Toyota Service Center can help you tow like a pro! 
You also need to prepare your car with Charlotte Toyota service before you hit the road with a tow! Here are some steps to take - and remember, we can take care of all of this for you at our auto service center in no time: 

Your engine is going to be working overtime to tow a heavy load, so you want to make sure it can handle the stress. Our Toyota Service Center recommends scheduling an oil change in Charlotte. This will help to ensure your engine stays lubricated and cool - you can even choose oils that are specifically designed for towing and added stress. Ask our Toyota service techs which one works best for you!

Check your lights. You should always have working headlights, taillights, and turn signals on your ride, but it's important to ensure that you've hooked up wiring so your tow trailer has lights as well! This is essential, especially at night, so drivers behind you know that you're braking and don't run into you.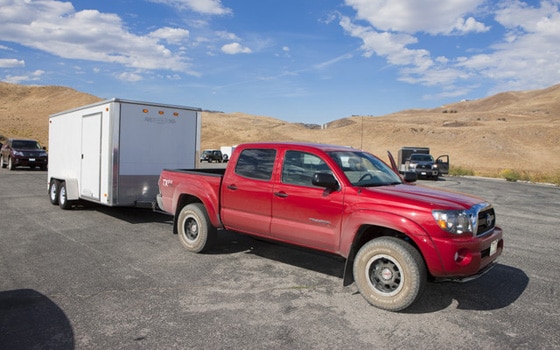 If you're towing a large item, you might also invest in tow mirrors - these are extended side mirrors that give you a larger field of vision! Our Charlotte Toyota service techs can check your lights wiring AND help you choose and install tow mirrors for your ride so you're ready to go.

You should also have our Toyota service techs in Charlotte check out your shocks and springs - this is important when you're going to tow because these stabilize your vehicle and ensure a smoother, more maneuverable ride! 
Have questions about how to prep your car for towing? Call Toyota of N Charlotte's auto service center today at (888) 378-1214!