If you bought your vehicle new, you might still have the original auto tires it came with. Now that it's time to get new auto tires in Charlotte, you may be wondering where to start! There's no need to worry because our Toyota Service Center has a variety of discount tires in Charlotte to choose from and our professionals can help you find the perfect auto tires for your vehicle!

Toyota of N Charlotte helps you pick the right auto tires!

There are a number of factors to consider when picking your discount tires in Charlotte. Some of the most important are what type and size auto tires you need. These decisions can be made depending on your vehicle and the driving conditions you normally face.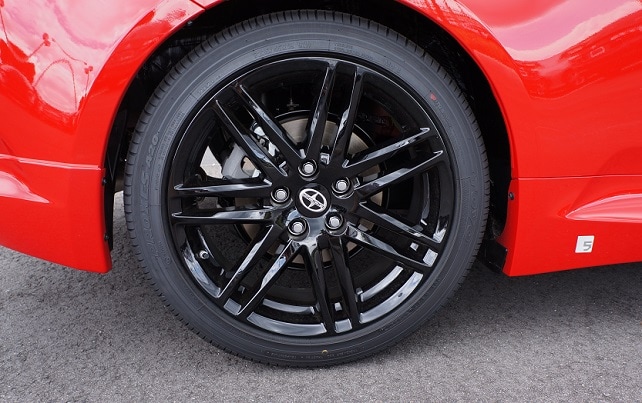 What type of auto tires do you need?

When you go shopping for auto tires in Charlotte, the first thing you're going to be asked is what kind of tires you're looking for. There are various types of tires made to match different vehicles and driving conditions. Each type comes with its own advantages such as tread life, traction, performance and more!



All-season tires: You can find a specific auto tire for just about any weather condition. If you drive in the snow often, we offer winter tires, which are designed for low temperature conditions and increased traction on snow and slush. You can also find all-season tires, which are suited for NC weather because they're designed with a balance between traction, performance, mileage and noise reduction. All-season tires are the most common type of auto tires because they're built for all-around performance.
High performance tires: If you like to race or hit high speeds, you're going to want high-performance tires. These auto tires are mostly designed for sports cars like the Scion FR-S to enhance traction and handling for fast and aggressive driving.  With high performance tires on your Scion FR-S, you can take your driving to the next level.
Off-road tires: If you live for adventure, your vehicle might need tires that are designed to go off the road. Off-road tires are made for limited driving on the road and limitless adventure off the road! They're built with a higher resistance against puncture to withstand different terrains and wider tread to maximize traction on slippery surfaces. These would be ideal for taking your Toyota Tacoma off-roading!
What size Charlotte auto tires do you want?

Once you choose what kind of Charlotte auto tires you need, you're going to have to choose a size. Choosing the right size matters because it can affect your vehicle's performance. If you plan on sticking with the same size your vehicle originally came with, simply check your owner's manual for the exact size. You can also find this information on the sidewall of your existing auto tires. 

If you plan to change the size, check your owner's manual to see the manufacturer's suggestions. It's important that your car tires aren't too small or too big. You can ensure this by following these tips:


Verify the tires can withstand the weight of your car. They should have a load carrying capacity equal to or greater than what the manufacturer suggests.
Make sure that they're able to fit on your wheels. If you want to change the size of your tires, you'll also have to buy a new set of wheels to go along with them.
Check the tire-to-vehicle clearance to ensure they aren't too big for your car. Over-sized car tires can cause rubbing and performance issues. 
Find discount tires at Toyota of N Charlotte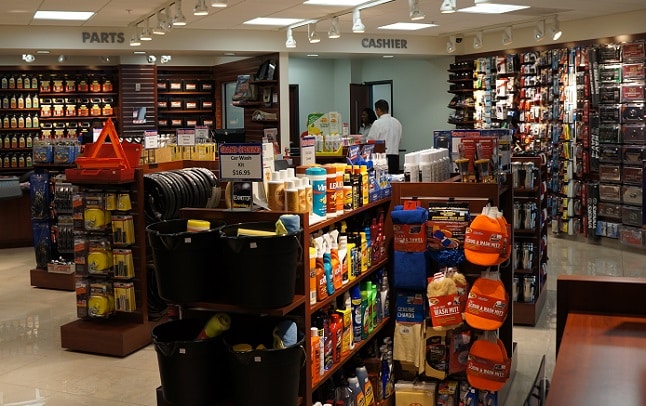 To make this process easy, visit Toyota of N Charlotte for our discount tires. We have a wide variety of tires available at our Toyota Service Center including most major brands. Not only do we have the selection to choose from, we also make them affordable. With our discount tires, you can be sure you're always getting the best price. We make sure of this with our ad match guarantee! This means you can simply purchase your discount tires from our Toyota dealership and we can guarantee you won't we undersold. If you find your tires advertised anywhere else within 60 days of your purchase, we'll credit you the difference!

As you can see, picking out the right car tires can get confusing. Luckily, you have experts at our CharlotteToyota Service Center to help you! 

Visit our Toyota dealership for your next set of discount tires and let us help you in your search. We're located at 13429 Statesville Rd. just off I-77 on exit 23. You can also call our Toyota Service Center in advance to set up an appointment at (888) 378-1214. Don't forget to ask about our auto service specials to save an extra buck!