It can get extremely hot here in NC during the summer, which is why it's important to prepare your vehicle with the right car maintenance! This includes taking care of the air conditioning with AC repairs in Charlotte to ensure it'll keep you cool while on the road. Fortunately, our Charlotte Toyota Service Center offers AC repairs and our expert technicians are well-versed with this car maintenance to help your car's air conditioning work at full capacity!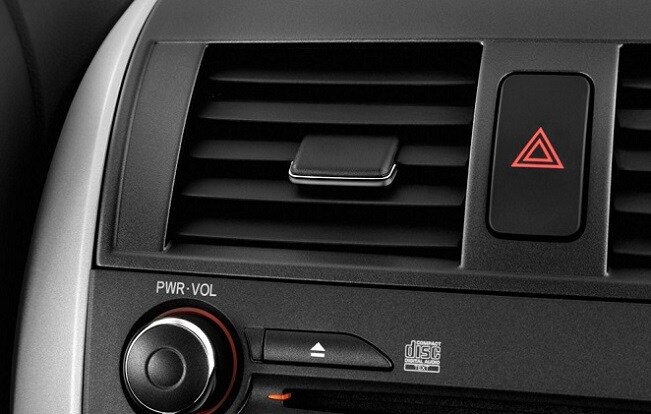 Toyota of N Charlotte explains your car's AC system

Your vehicle's AC system is very complex, which is why you should leave the car maintenance to professionals you can trust! Our technicians can thoroughly inspect all of the components of the AC system to check for any cracks, leaks or any other issues and fix them with AC repair in Charlotte. Here are some of the parts that make up your vehicle's AC system:


Compressor, which is the primary part of the system and pressurizes the refrigerant that cools the air

Condenser, which cools and liquefies the refrigerant 

Accumulator, which turns the refrigerant from liquid to gas, so it can enter the compressor

Thermal expansion valve, which monitors the pressure and temperature of the AC system to determine how much refrigerant is needed in the evaporator

Evaporator, which removes the moisture from the cool air and is the last stop for the air before it gets to you

As you can see, there's a lot to your vehicle's air conditioning, which is why you should bring your car to our Charlotte Toyota Service Center for quality AC repair.
Charlotte AC repair helps keep your car cool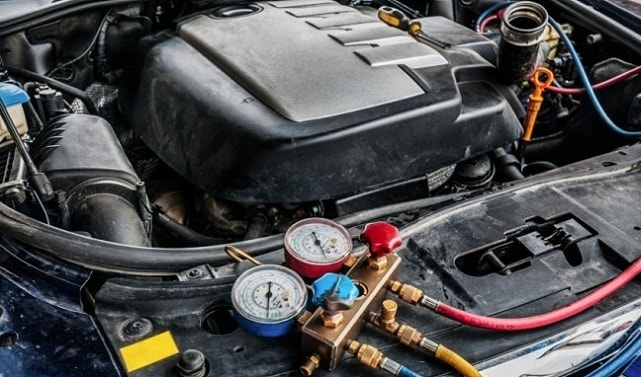 If you want to keep cool this summer, it's important to take care of the AC system with the right car maintenance in Charlotte. If you feel your car's air conditioning isn't as chilly as it should be, you should bring your vehicle to our auto service center before it's too late. By taking care of the problem now with Charlotte AC repair, you can avoid costly further damage down the road! Some of the car maintenance we can help you with includes:


Replacing worn or broken compressor or condenser, so it can continue to produce cold air

Adding refrigerant (also known as recharging), so it has the correct amount of fluid needed

Repairing leaks and cracks, so your AC system retains the refrigerant

Changing broken belts or hoses, so the system can run efficiently

Although our Toyota Service Center offers all of the car maintenance you could need, there are steps you can take to avoid Charlotte AC repair. This includes turning your air conditioning on for at least 10 minutes every week (even in the winter) to work the air compressor and keep it in good shape. You should also turn the defroster on at least once a week for a few minutes to keep humidity and mildew from building up in the system. By taking these extra steps, you can ensure your AC system is ready to go once summer arrives without requiring AC repair in Charlotte.

If you think your vehicle is due for AC repair, stop by Toyota of N Charlotte at 13429 Statesville Rd. in Huntersville. You can give our auto service center a call at (888) 378-1214 to set up an appointment today!