Great Auto Service Tips from Toyota of North Charlotte

Toyota of North Charlotte is happy to have a full car repair and service center right on our premises to assist our customers in the most efficient way possible. However, we also enjoy educating our customers about their car so they feel knowledgeable and confident when they come through the door. Even if you're just getting a quick
oil change in Charlotte
, there are a few basic car facts you should know! Check out our guide of maintenance tips to keep your car on the road and out of the shop!


The Battery

The most crucial part of the car is the battery! Without a properly functioning battery, you can't do anything. The life of a battery is dependent upon driving conditions and what type of climate you live in - living in very hot weather typically shortens the life of the battery. While there's no way to tell when your battery is going to die, you can predict most batteries will last about four years - it may be longer or it may be shorter. At Toyota of N Charlotte, our technicians will test your battery each time for any problems, or if it seems to not be holding its charge properly.

The Timing Belt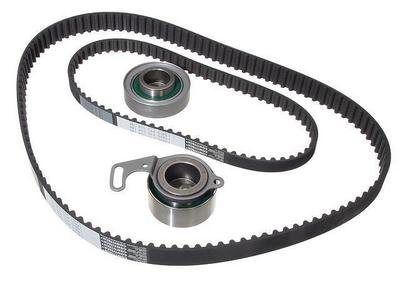 Many people don't know what a timing belt is. It's the part of your car that maintains the precision responsible for your engine's functionality and timing. If the timing is off, your engine will not run. Over time, the teeth on the belt that hold it in place will wear off. The belt usually lasts anywhere between 60,000-100,000 miles, depending on the car. However, when the belt wears down, your engine will stop working. Even worse, there could be a collision of a valve and piston in your engine, which is an extremely costly repair. The service center technicians will check your timing belt and be sure that it's replaced in a timely manner to avoid anything going wrong in your engine!


The Air Conditioning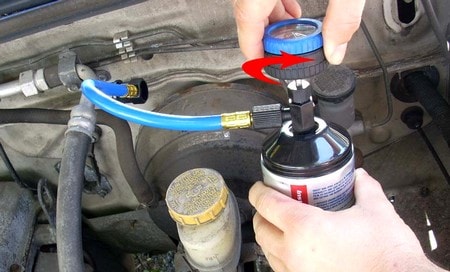 We all know how hot it can get in N Charlotte, so why not have your air conditioning recharged? It's an integral part of your car, but one that people tend to neglect. Believe it or not, the air conditioning must actually be recharged. Recharging your air condition simply means our
Charlotte Toyota Service
technicians will just add fresh refrigerant to your system. Eventually the refrigerant will run out, mean it does need to be replaced. If you wait too long to check your refrigerant level and it gets too low, it will need to be drained and completely recharged.
 
The Windshield Wipers

Windshield wiper blades may seem like a small component in your car but when a rain storm hits and you realize your wiper blades are just smearing water across your windshield- you really have a problem! Many car mechanics suggest that wiper blades need to be replaced every 6 to 12 months. However, this is not necessarily true. It depends on where you live and what type of material the wiper blade is made out of. The silicon wiper blades last the longest, while the rubber blades don't last long at all. It's important to replace wiper blades because if they wear down too much, the metal can cause damage to windshield - which is a must more expensive repair. 
Come into Toyota of North Charlotte and check out our selection of wiper blades and other accessories! Our Toyota Service Center in Charlotte is convenient and we have technicians than can help you. We always have part specials going on, so be sure to ask what the specials are each month!
If you need car service in Charlotte, call our Service Center today at (888) 378-1214, or make an appointment online! We look forward to seeing you!