Imagine you're sitting in traffic and you realize that your car is overheating. You quickly assess the problem and you come to the realization that something in the cooling system of your car is amiss. Since this system is made up of different components, you can't immediately pinpoint the problem; however, chances are that the main problem is your car water pump!
Our Toyota Service Center is sharing what this auto part and the signs you might need a Charlotte water pump replacement!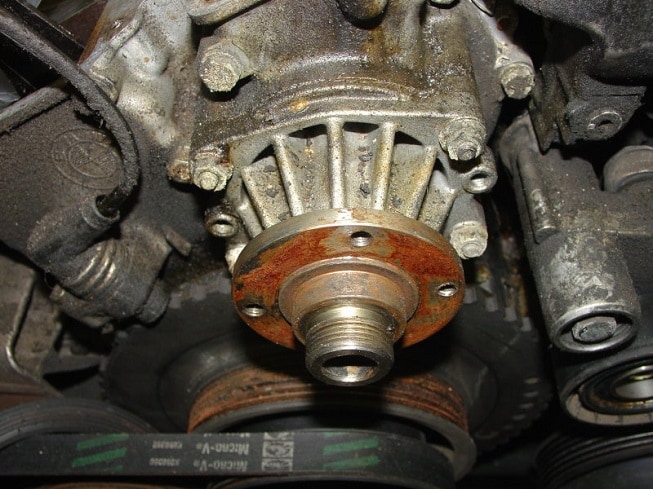 What does your car's water pump do?
Before we can explain the water pump's role, let's explore your car's cooling system. This system is what keeps the engine cool while the car is running. The car engine stays cool with a mixture of coolant and water, which takes away some of the heat that is created by the running engine. This combination of fluids flows through the radiator and gets cool again before it goes back through the engine. What's the driving force behind this action? The car water pump! The pump is driven by either a serpentine belt or a timing belt, so if either of these auto parts are malfunctioning, you might be due for Charlotte Toyota service.
If the car water pump starts failing, your car will start overheating, and you'll have to deal with pricey Charlotte auto repairs. Our Charlotte auto service techs will be able to determine if you need to replace this auto part. Let's investigate some of the signs that you'll need this auto service in Charlotte.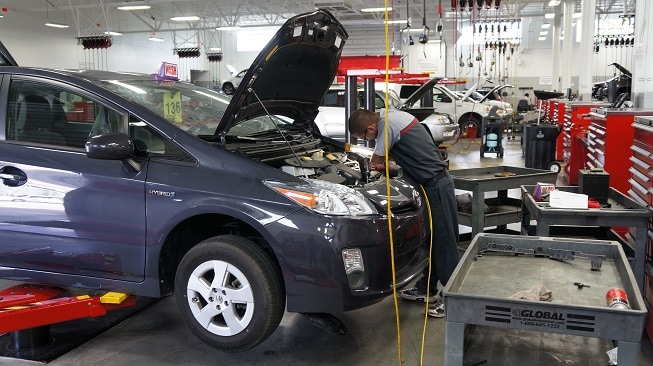 What are some signs that you need a Charlotte water pump replacement?
As you can see, your car's water pump is important for the well-being of your ride. You also don't want to be stuck on the side of the road with an overheated ride! Cooling system complications are the most common mechanical failure, so it's smart to bring your ride to our Charlotte Toyota Service Center to get your water pump checked out. Check out the signs of a failing pump:
Overheating: We've said this, but this is one of the biggest signs that you need to bring your car into our Charlotte Toyota Service Center for a water pump replacement. Since the coolant won't be able to flow through the cooling system, the engine will just overheat (leading to expensive auto repairs). If you find yourself on the side of the road due cooling system problems, come to our Charlotte Toyota Service Center for a water pump replacement.
Strange sounds: Listening to warning sounds that you need car maintenance in Charlotte can pay off in the long haul! If there's a grinding or groaning sound coming from under the hood, it means that you need to replace the pump. The pump is mounted on the vehicle with a bearing and a water seal. If the water seal is compromised, coolant leaks out. This corrosive liquid could wash away the lubricant that lets this auto part function properly. The sound will get loud the faster the engine speed goes, so keep an ear out for this sound. Schedule Toyota service as soon as you start hearing weird sounds from under the hood!
Your A/C isn't functioning: Another sign that you need to replace this auto part is that your A/C isn't cooling. Many people think that a malfunctioning A/C is a problem all on its own, but an A/C that isn't cooling properly can be an indicative of a faulty car water pump. Bring your ride for Toyota service to get this fixed. Even if the pump is OK, you can get a cheap car AC repair in Charlotte!  
Come get Toyota service today to get this auto part inspected! We're located at 13429 Statesville Road and can be reached at 888-378-1214.