Taking care of your car's headlights is easy to do. Not only should you change your light bulbs when they burn out, you should keep them clean and clear. This can be done with a cheap headlight restoration in Charlotte. We can help your car's headlights look like new again and increase your safety with this car maintenance!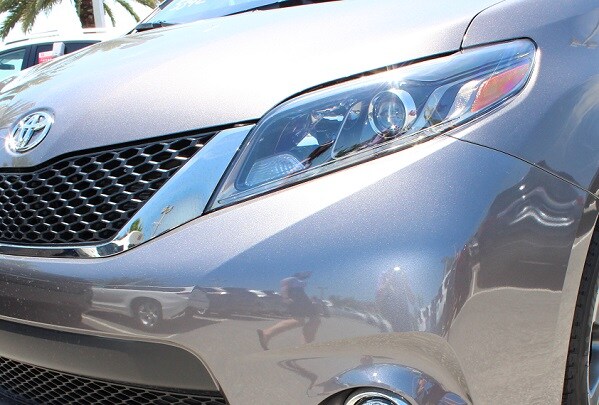 Why should you get a headlight restoration?
Like we said, headlights restoration can benefit you in a number of different ways. Why should you head to our Toyota Service Center for car maintenance in Charlotte? 
Increase your safety
Driving at night is already dangerous. When you add foggy headlights to the equation, it can be even more unsafe. No matter how new your light bulbs are, you won't be able to get as much light from your headlights when they've lost their clarity! Getting a headlight restoration in Charlotte can help clear the fog and give you maximum lighting while on the road!
Enhance appearance
Yellow and cloudy headlights can reduce your car's appeal and age its exterior quite a bit! You don't have to drive a car around that looks old and dingy! Getting a quick headlight restoration at our Toyota Service Center can make your car's headlights look new again and give your car an overall cleaner image!
Saves money
Getting a headlight restoration is much more affordable than replacing your headlights altogether. Replacements can cost you hundreds of dollars per headlight. Our Charlotte auto service pros can help you restore this part of your car for a fraction of the cost, which is a huge benefit for you!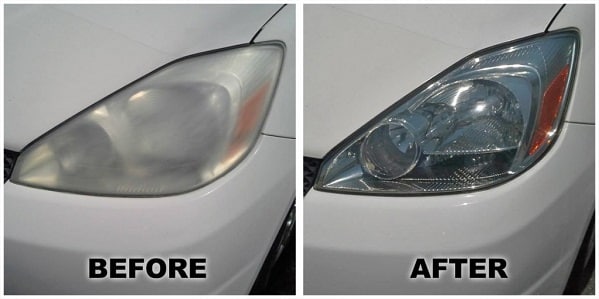 Visit our Charlotte Toyota Service Center for this car maintenance
A headlight restoration is a common car maintenance that older vehicles need. What causes clouded and discolored headlights?  
UV rays from the sun

Scratches from dirt and debris

Exposure to humidity and rain

Oxidization from salt


N

atural wear and tear
When it comes restoring your headlights, you have the option to do it yourself with a kit. Performing this task on your own may seem easy, but there's actually a lot of work that goes into it. This is why we think it should be left in the hands of the professionals at our Toyota Service Center in Charlotte! What do we have to offer?
You can be sure this car maintenance is done right with by our expert auto service technicians. Our team is trained to restore headlights and we have high quality standards to abide by!

We can help protect the body of your vehicle during the headlight restoration process. Doing this Toyota service on your own can result in damage to the outside of your car. 


We have professional tools to perform headlight restorations. With our equipment, we can remove the discoloration and scratches on the outer layer of your headlight easily! 
Are you ready to schedule this Charlotte car maintenance? Visit our Toyota Service Center at 13429 Statesville Rd. We're located just off I-77 on exit 23. Give us a call at (888) 378-1214 to schedule an appointment in advance.