There are many important parts of your vehicle that all have to work together for your car to move forward. One of the most essential parts of your ride is the transmission. This is the part of your car that allows it to switch gears and go different speeds. Whether your car has a manual or automatic transmission, you want to be sure it doesn't break. This is why you should always keep up with routine auto service in Charlotte. However, sometimes your car may need more extensive transmission repair.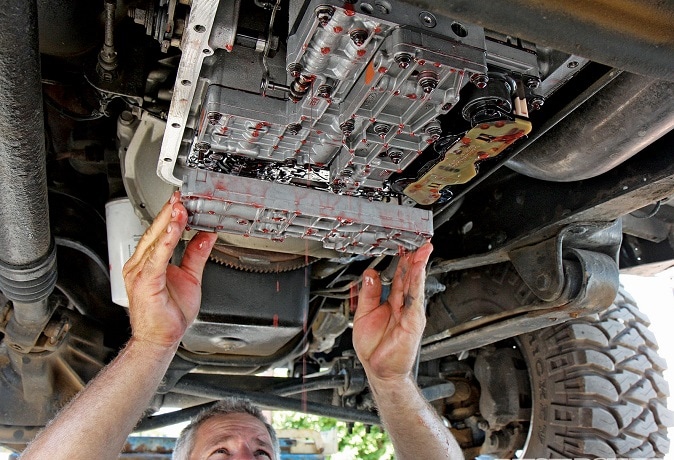 Signs your car needs Charlotte transmission repair


Diagnosing your own vehicle can be tough, as warning signs can point you in many different directions. This is why it's always best to bring your ride to our auto service center and let our professionals help determine what type of Charlotte auto repair your car needs. However, it's a good idea to know what sounds and feelings mean you may be due for transmission repair in Charlotte. Some of the warning signs for transmission repair include:

Leaking transmission fluid: 

The most obvious sign that your vehicle is due for transmission repair in Charlotte is if you see a puddle of fluid underneath your car. Transmission fluid typically has a sweet smell and can be a bright red, dark red or brown color. Transmissions are typically sealed units, so if the transmission fluid is low, there is probably a leak. 

Slipping gears:

If you drive a vehicle with an automatic transmission and the gears start slipping, it needs transmission repair in Charlotte. What does it feel like when your transmission slips gears? You might notice your car start to go into one gear and then change gears again for no apparent reason. You may also feel your car struggling to accelerate and hear it start to make strange whining noises. 

Difficult to shift:

If your vehicle has a manual transmission, you may start to notice the gears refusing to shift. You may also feel a clunk when shifting gears and a hesitation to speed up, which means you should bring it to our Charlotte auto service center for transmission repair. You don't want to get stuck in one gear, as this can be extremely dangerous!

Burning fluid smell: 

If you smell fluid burning with a sweet scent, it's probably burning transmission fluid. This could indicate that your vehicle's transmission is overheating. Ignoring this warning sign can cause extensive damage to your vehicle's transmission, which means more auto repair expenses. This is why you should get transmission repair in Charlotte right away.

Check engine light: 

Usually, the check engine light means there's a problem with your vehicle's engine; however, you may need transmission repair if it's coupled with any of the warning signs we mentioned. To be on the safe side, bring your vehicle to the Toyota of N Charlotte Service Center and let our auto repair experts diagnose your car.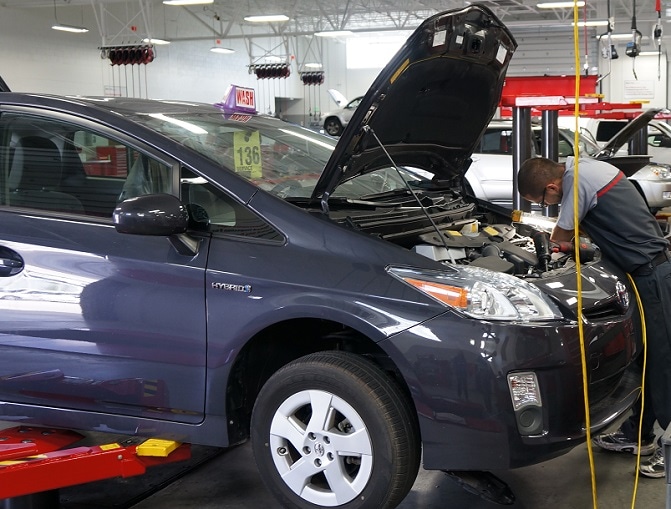 Get transmission repair at our Charlotte auto service center


If you have a feeling your car is due for transmission repair, don't delay! We can take care of this auto repair for you without hassle. Bring your vehicle in if you notice if you notice any warning signs, as we'll help you get to the root of the problem! 

Visit our Charlotte Toyota Service Center today at 13429 Statesville Rd. We're located just off I-77 on exit 23. Give us a call at (888) 378-1214 to schedule your appointment.