Taking care of your auto service is extremely important. This is what keeps your car running smoothly! You don't want your ride to conk out on you when you're driving, so keeping up with car maintenance is crucial to your car's well-being!

As you may know, car tires are an integral part of your vehicle and taking care of them is extremely important. One thing that helps takes care of auto tires is a wheel alignment, as this auto service can prolong the life of these parts.
 
If you're not sure what this auto service is, no worries! Our Charlotte Toyota Service Center is sharing what you can expect and the signs that you may need this car maintenance.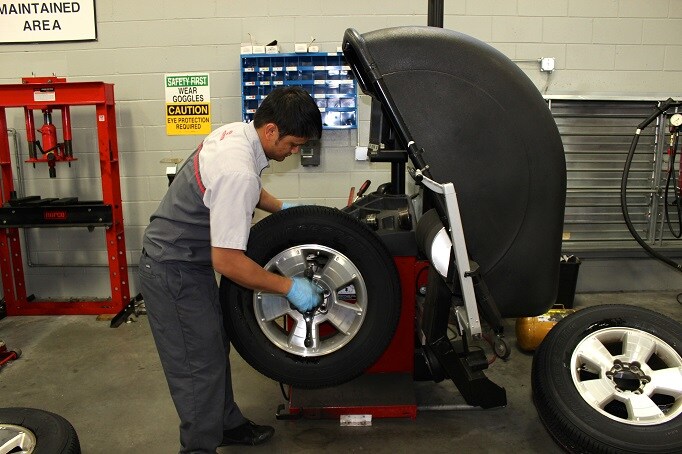 What exactly is a wheel alignment?




A wheel alignment is basically a car maintenance that adjusts the angle of the wheels so they meet the specifications of the car's automaker. Not only does this auto service help your ride run a bit smoother, it also reduces tire wear, extending the life of your car's tires! The ideal position for your car's wheels is for them to be perpendicular to the road and parallel to each other. 

Getting this done is important for your ride for two main reasons: 


It saves you money! Think about how many different sets of car tires you would have to get if the tread of the tires was worn out quickly. Getting a wheel alignment in Charlotte can help your tires last a lot longer. 
It increases your safety! Our Charlotte auto service center also recommends getting a wheel alignment if you value safety behind the wheel (and we hope you do). By aligning your car's wheels, you'll be sure to travel in a straight line each time!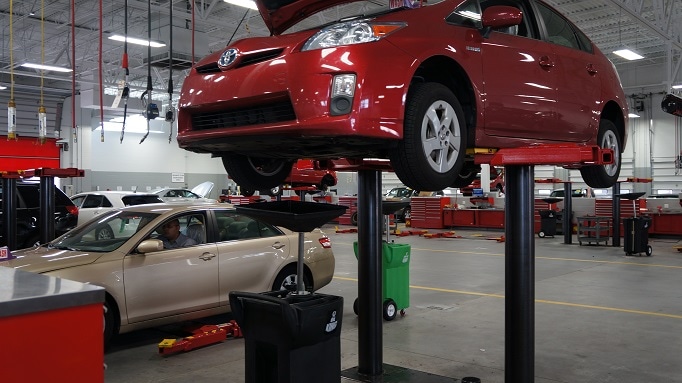 When should you get a wheel alignment in Charlotte?

If your wheels aren't currently in the perpendicular/parallel position, a wheel alignment in Charlotte is necessary. Our Toyota Service Center will be more than happy to assist you with this auto service! When should you schedule a wheel alignment?


If you buy a new set of car tires in Charlotte, you need to schedule an appointment for a wheel alignment. Would you want to decrease the life of your pricey new car tires by not getting this car maintenance? We'd be willing to bet that's a no! Before you decide to buy a new set of tires, just come to our Charlotte Toyota Service Center and get this car maintenance!
If your car is pulling to one side, it probably means it's time for this Charlotte car maintenance. If your car can't stay straight on the road, it means that the wheels are unbalanced and aren't perpendicular to the ground. Let our Charlotte Toyota service professionals help you get your ride back in order.
Take a look at your steering wheel when you're driving. Is it crooked, even if you're driving straight? If so, this might mean that your car is in need of a wheel alignment. If you continue to drive on a misaligned vehicle, you can cause harm to your tires and you'll have to replace the tires a lot quicker than you would have to if the wheels were aligned. Don't put off getting a wheel alignment in Charlotte and get it today!
If you feel your car vibrating, you need to bring it to our Charlotte auto service center ASAP for necessary car maintenance! A vibrating car means that the wheels are misaligned, which can lead for a rougher drive time. 

Visit our Toyota Service Center to get this auto service done today! We're located at 13429 Statesville Road and we can be reached at 888-378-1214 to schedule an appointment.